When travelling to Chiang Mai for the annual Lantern Festival, there are many great ways you can make the most out of your trip. Apart from experiencing this amazing event, there are plenty of other things to see and experiences to be a part of.
As part of this festival of lights every year, you can experience other activities in Chiang Mai such as traditional Thai dance shows, handicraft sessions, live music down Tha Phae Road, and the official 'Yee Peng Parade' around the Old City gate.
You can also expect to see a lot of food vendors, fireworks, and many tourists with cameras taking selfies. 
There is also a Yee Peng ceremony for visitors, which is held about a week after the actual festival. It entails more mass lantern lighting and amazing photo ops.
Ticket prices include a full meal, transfers, and two lanterns. The location and dates are not confirmed until closer to the date, around the end of November.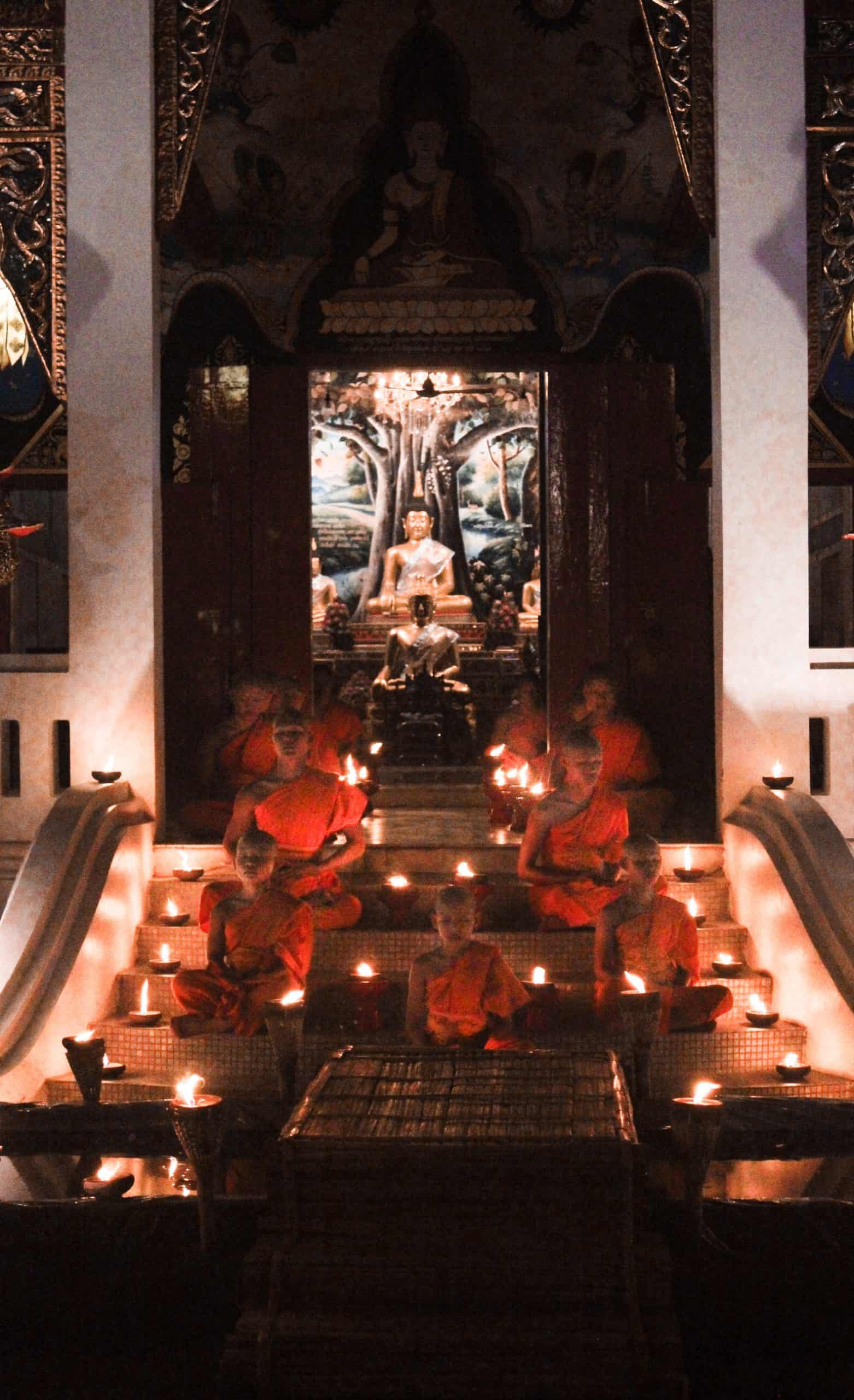 About the Lantern Festival
Every year at the Lantern Festival, hundreds, if not thousands, of brightly lit lanterns are sent into the night sky to paint a beautiful picture.
According to the history books, this is the time when locals believe the rivers are at their peak and the moon is at its brightest – the ideal time to 'make merit' and set your floating Krathong off on the Ping River, or light your lantern and wish for good fortune in the new year.
Some people also opt for writing a message on the lantern. They then make a wish and release their lantern into the sky.
Thai people often give a small monetary donation to the Krathong but it's not a requirement.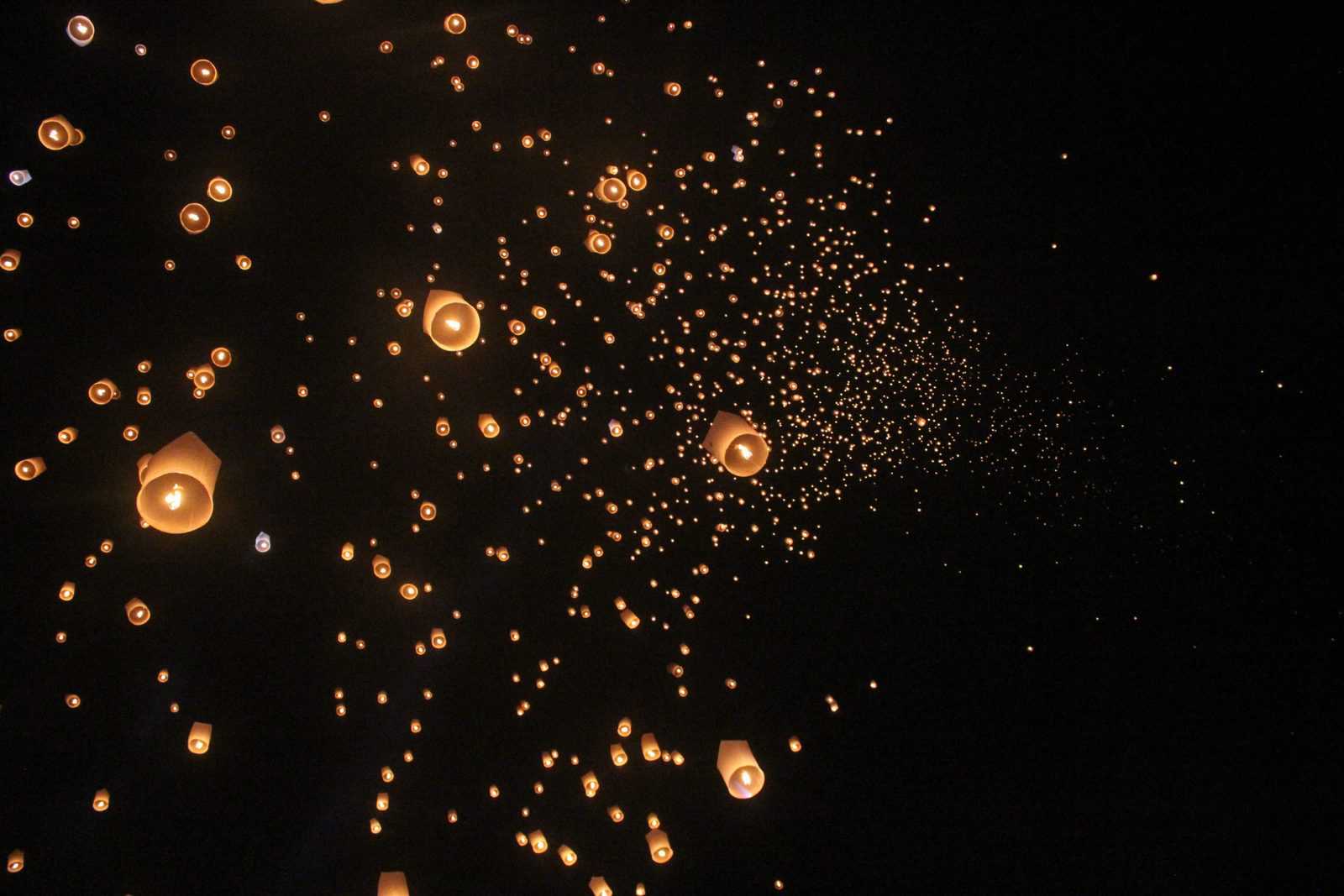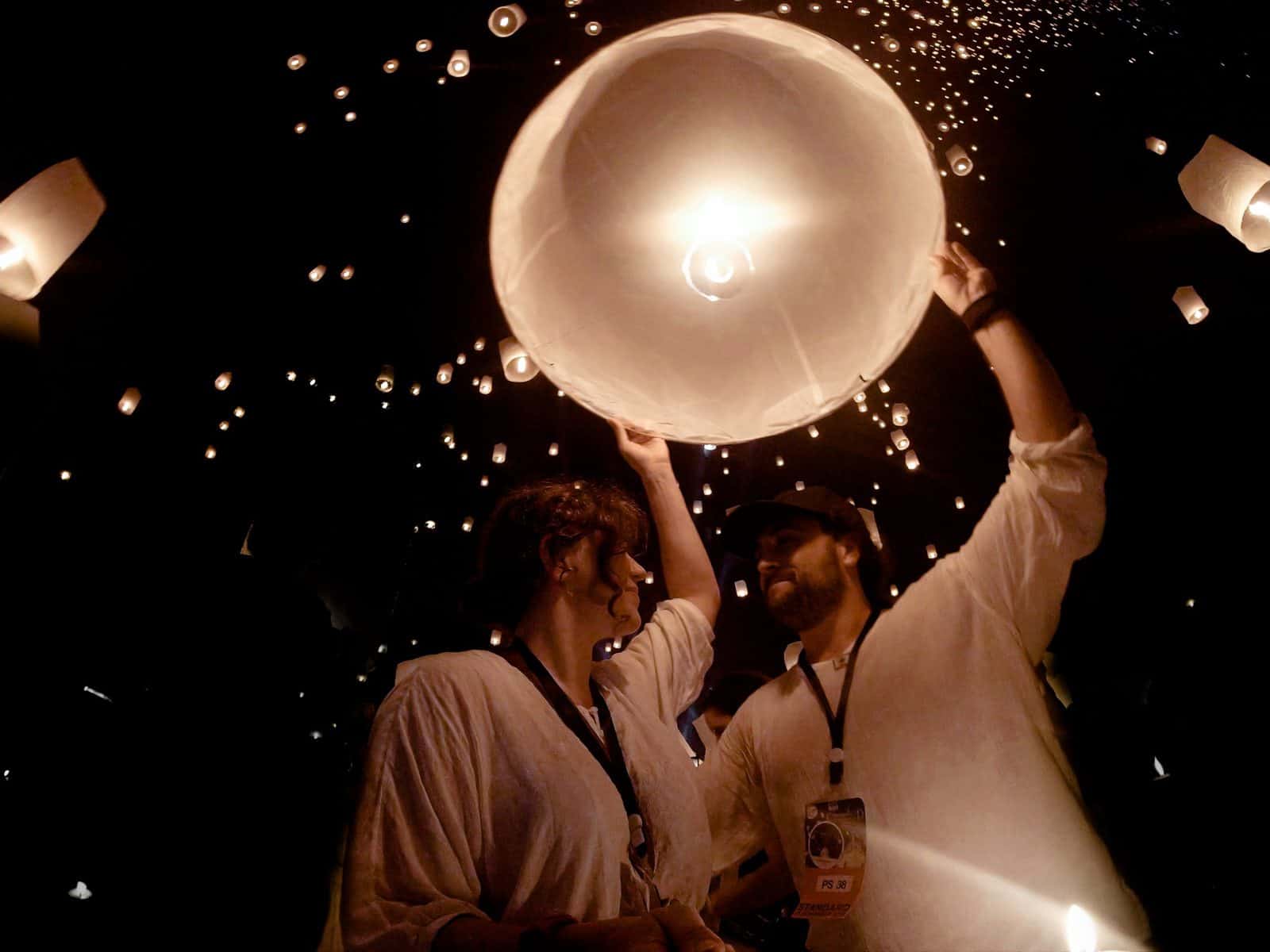 Top Tip |   Get there early to make the most of the evening, but remember the celebrations go through the night, so be ready!
When you visit the Lantern Festival, be sure to bring bug repellant and a marker pen in case you want to write your name on your lantern. You can also bring a camera, a light jacket (especially during November bookings), and a lighter.
Children under eight years of age can enter free of charge and sit with a parent. They won't receive a lantern but can have a dinner meal with the parent.
If you prefer not to be part of the hustle and bustle at the Ping River or Thapae Gate you can avoid the crowds and head to a rooftop bar like Oasis. Or you can always take a relaxing stroll down the candlelit lanes.
Temples and local houses decorate their entrances with flowers and coconut leaves, and the act of creating or donating khom loy and Krathong is important in Buddhist culture because it reflects the transition from darkness to light.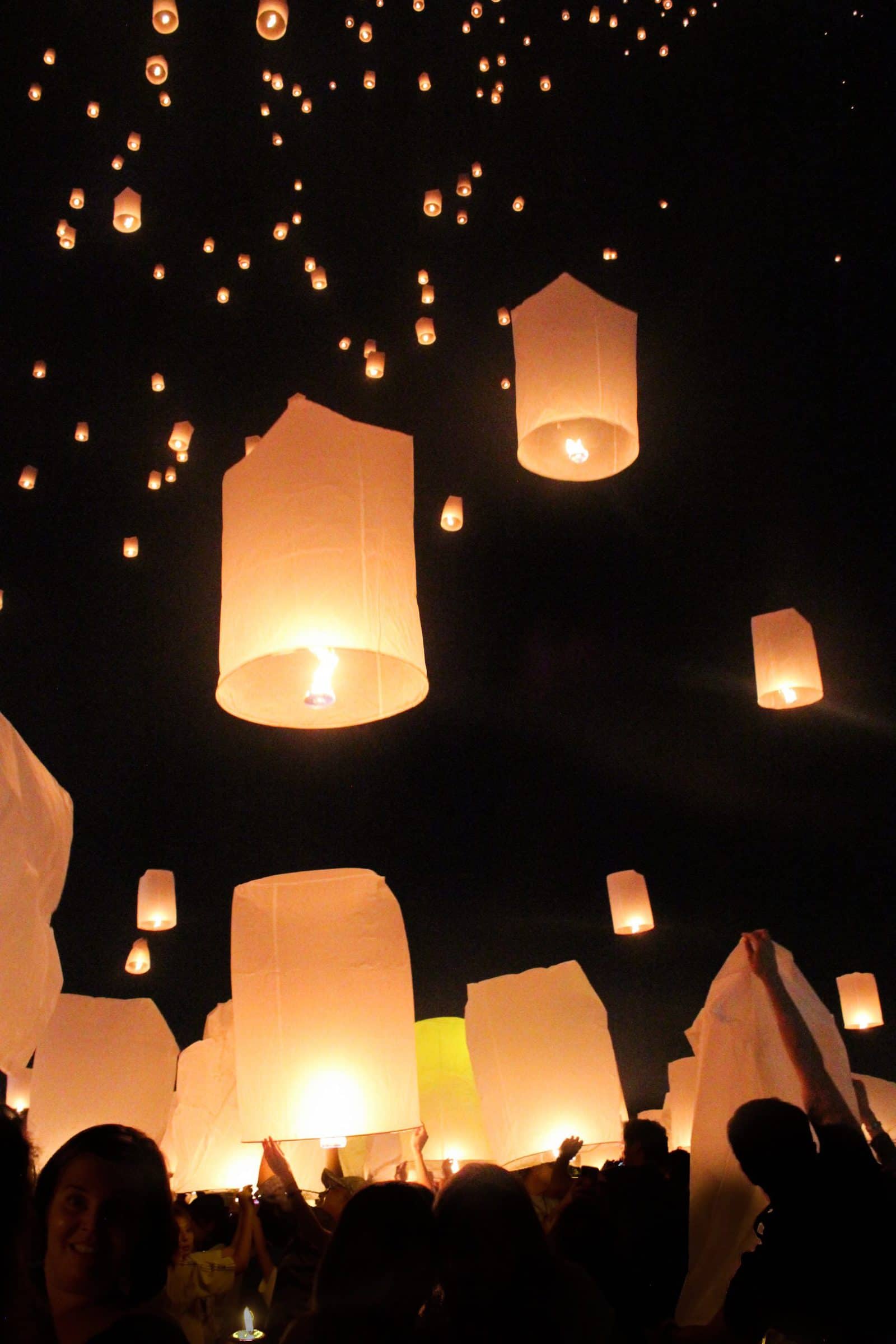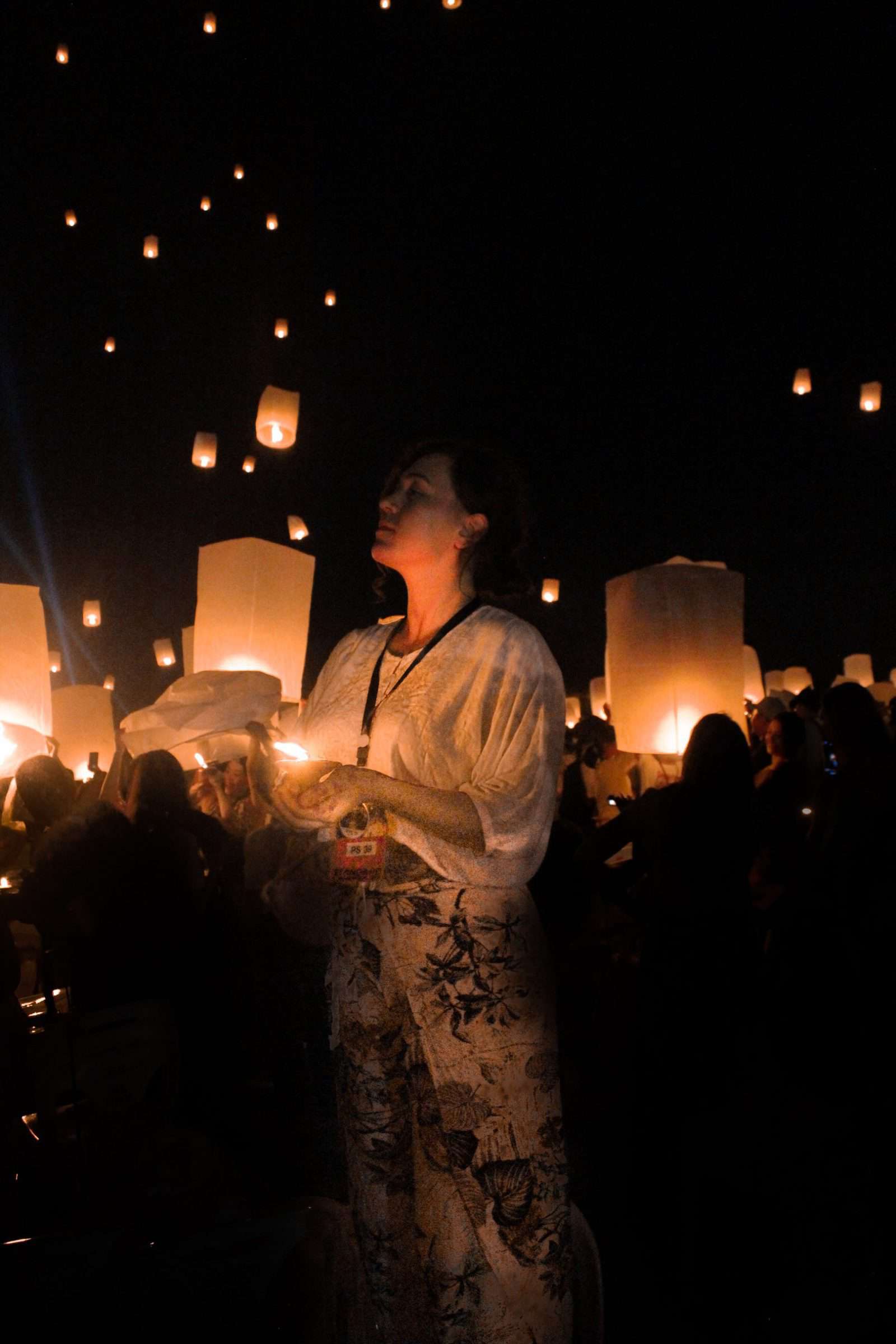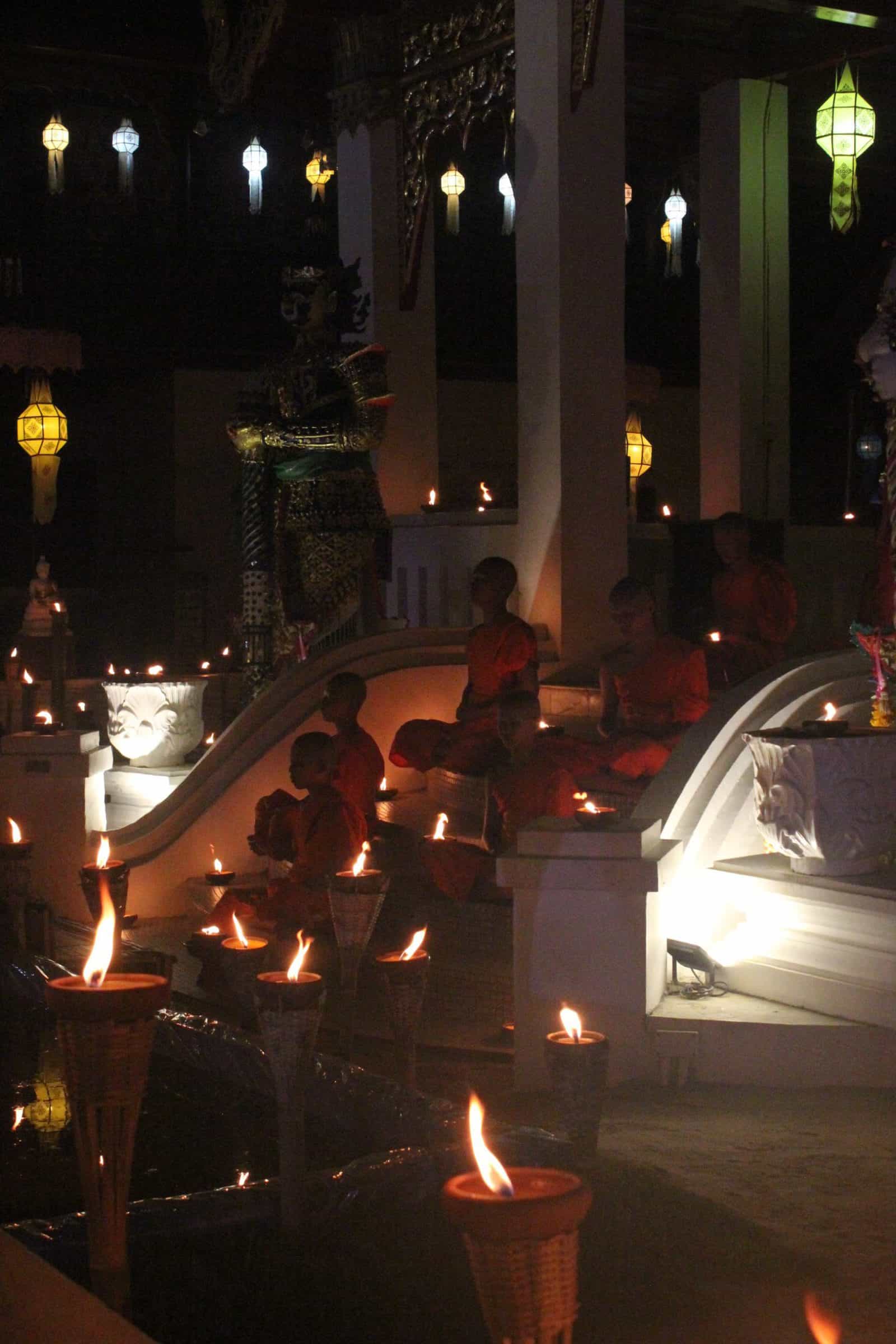 Hundreds, if not thousands, of brightly lit lanterns, rising into the night sky over Chiang Mai is an iconic picture of Loy Krathong – but an interesting fact is that these mass lantern lighting sessions are actually part of a smaller festival inside the larger Loy Krathong celebrations.
There is also a Yee Peng ceremony for visitors, which is held about a week after the actual festival. It entails more mass lantern lighting and amazing photo ops. 
Previously, tickets were $US100 (approximately 3,000 baht) and included a full meal, transfers, and two lanterns… the whole shebang. The location and dates will not be confirmed until closer to the event, which is scheduled for the end of November.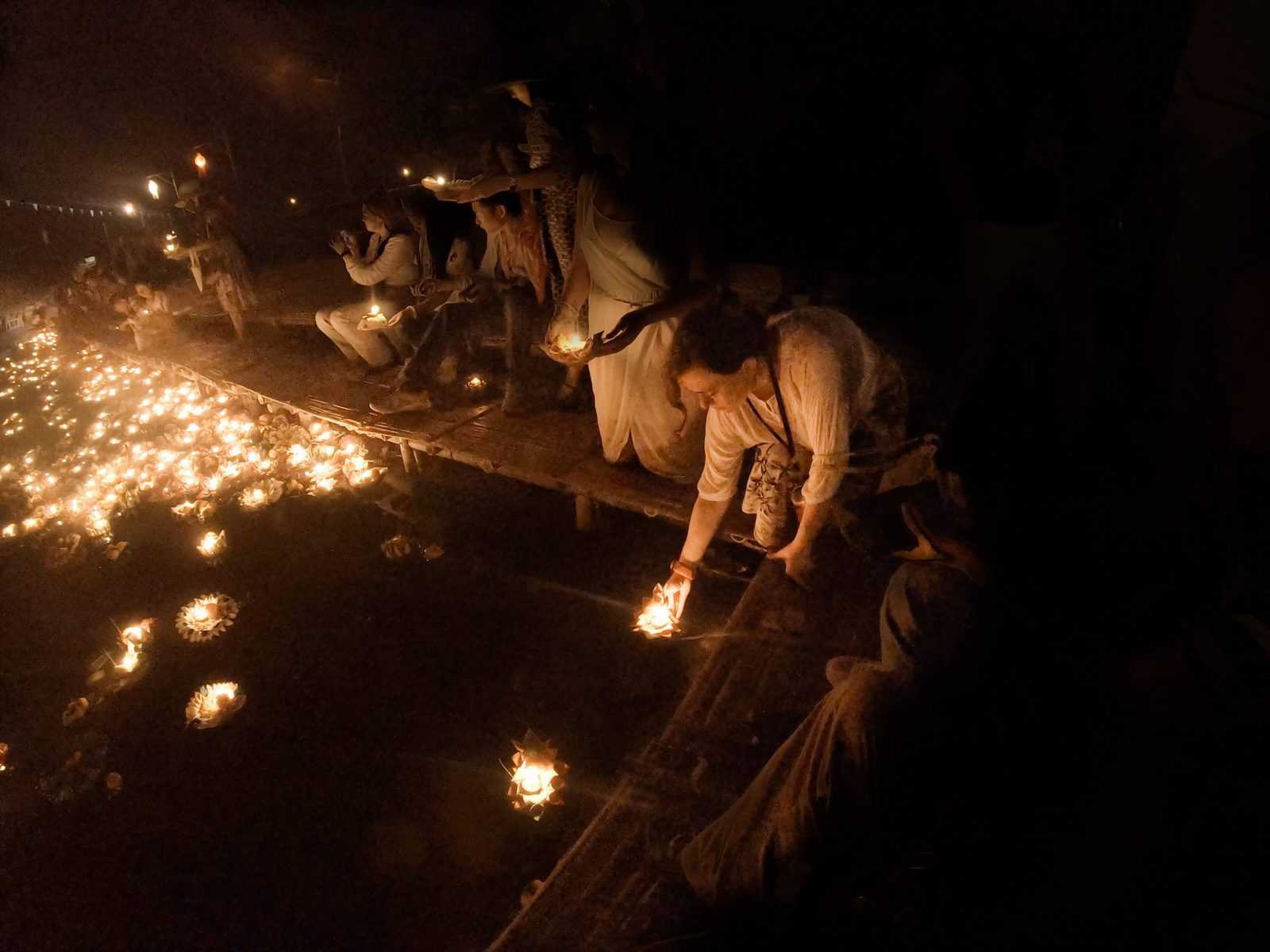 There is also a Yee Peng (sometimes called Yi Peng) ceremony for visitors, which is held about a week after the actual festival. It entails more mass lantern lighting and amazing photo ops.
It is celebrated on the full moon of the 12th month of the Thai lunar calendar (usually in November).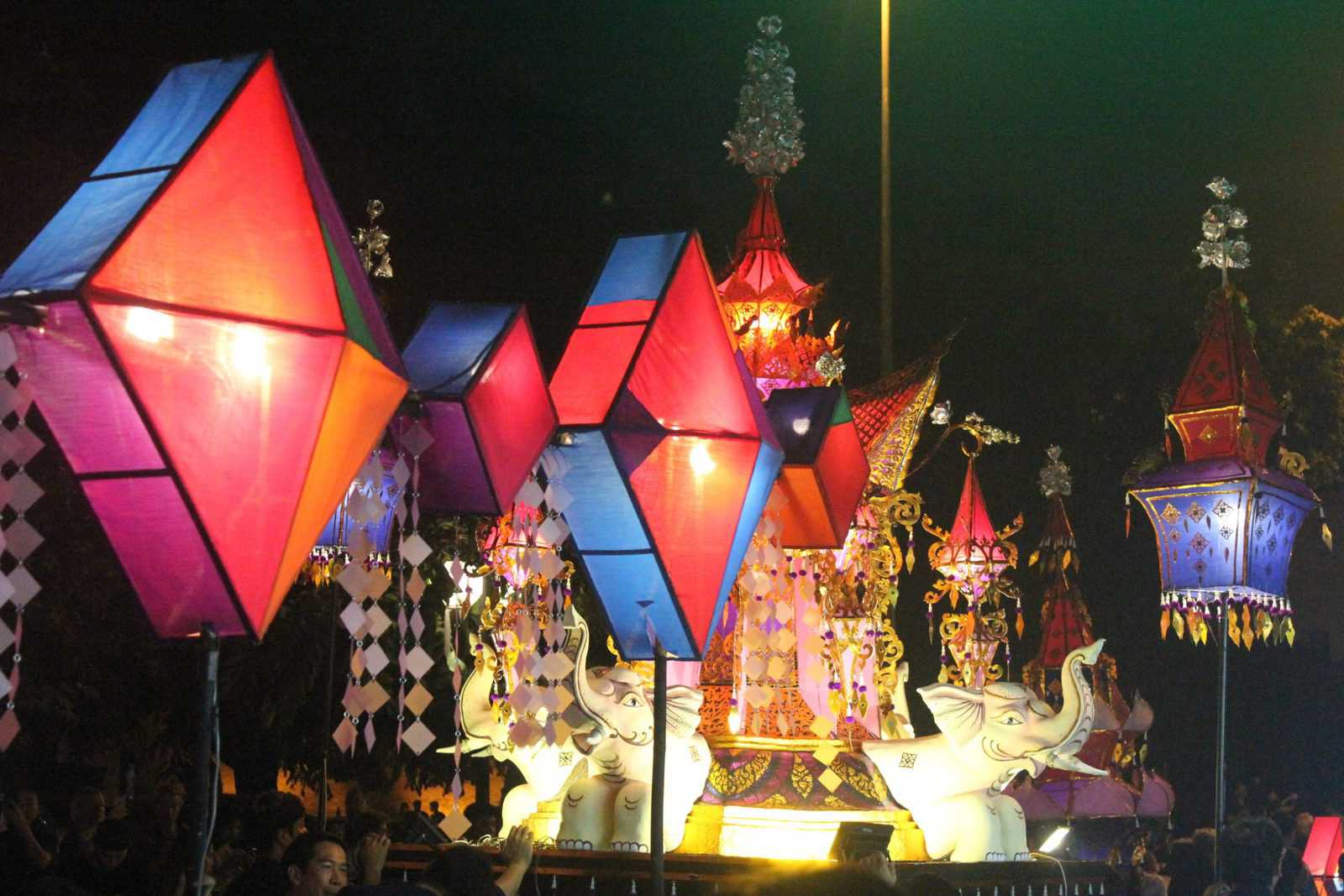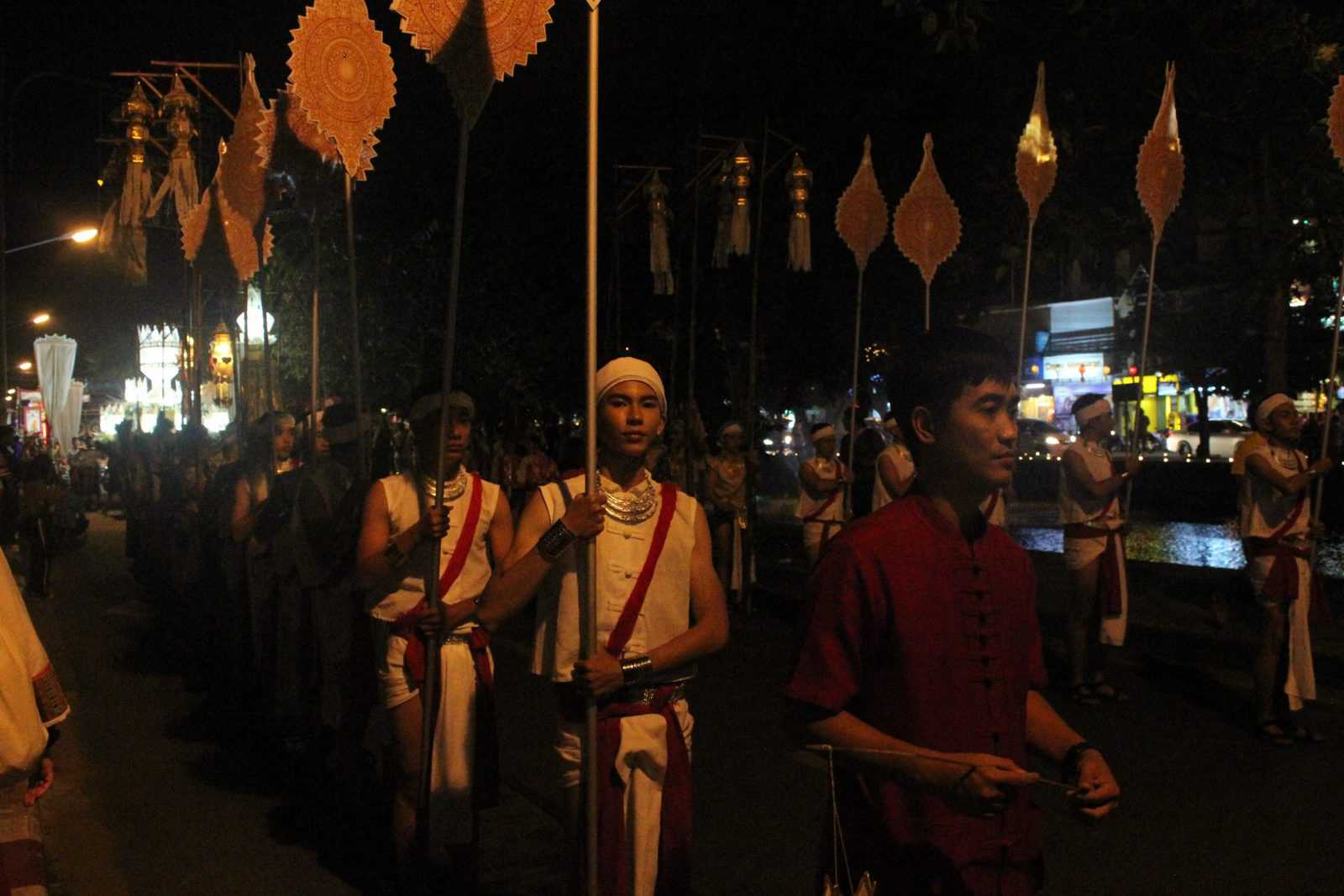 The "Festival of Lights" evolved from Brahmin traditions and has strong links to the ancient Lanna Kingdom. Yee Peng was historically celebrated as a separate event to mark the end of the monsoon season and the start of the cool season, but it is now celebrated in conjunction with Loy Krathong.
Although Yee Peng is celebrated in other towns and cities in northern Thailand, Chiang Mai is the best place to experience this truly magical festival.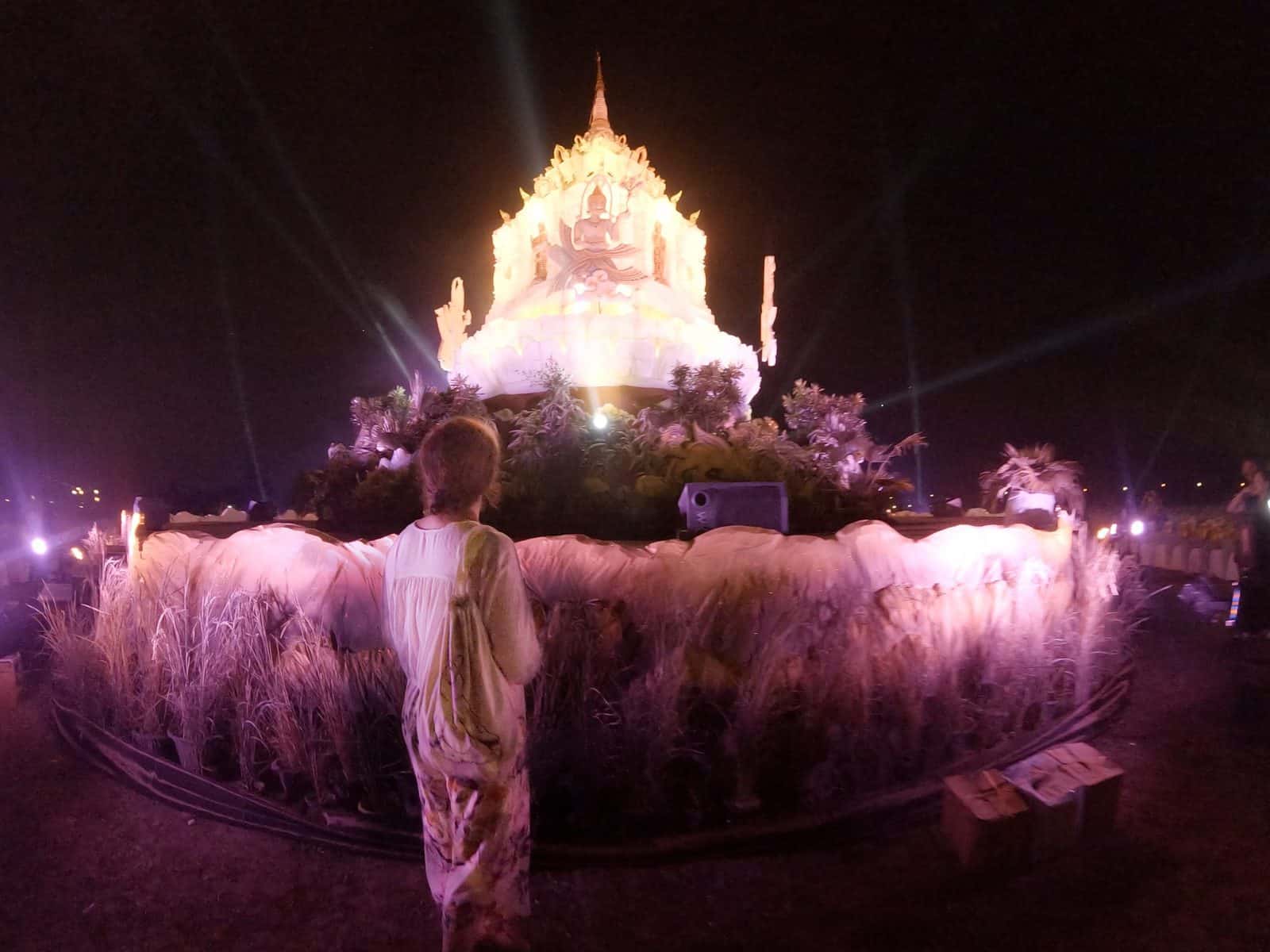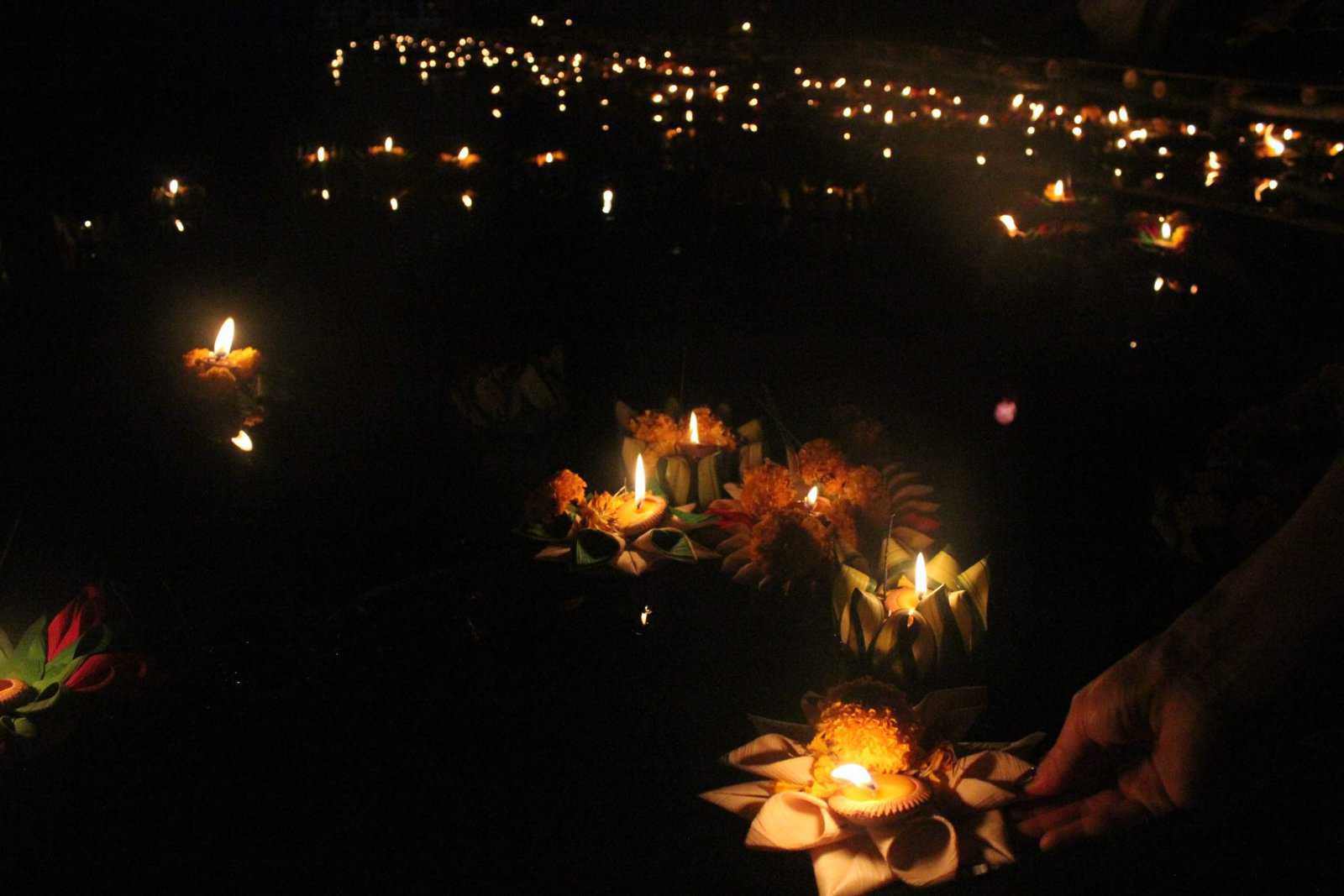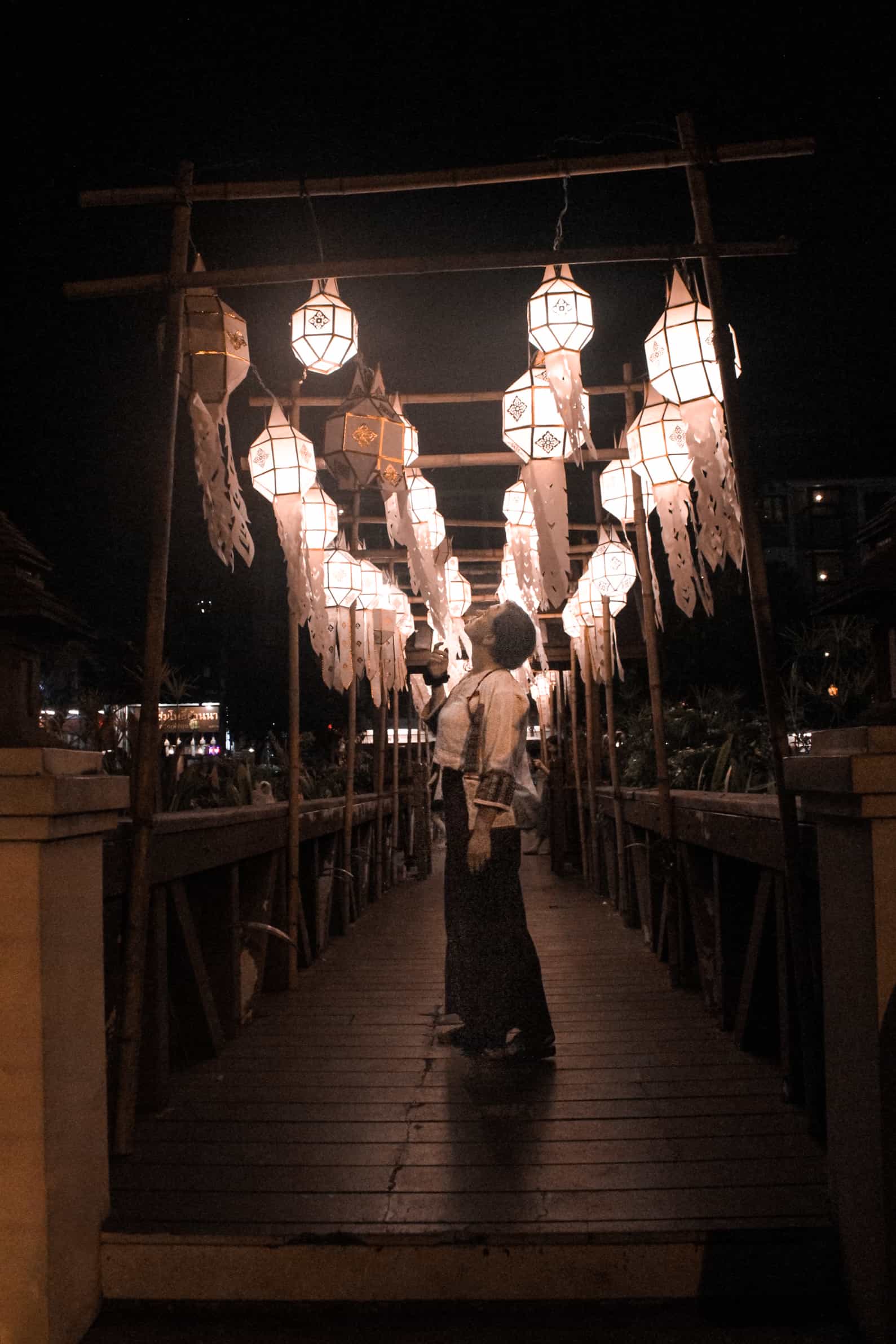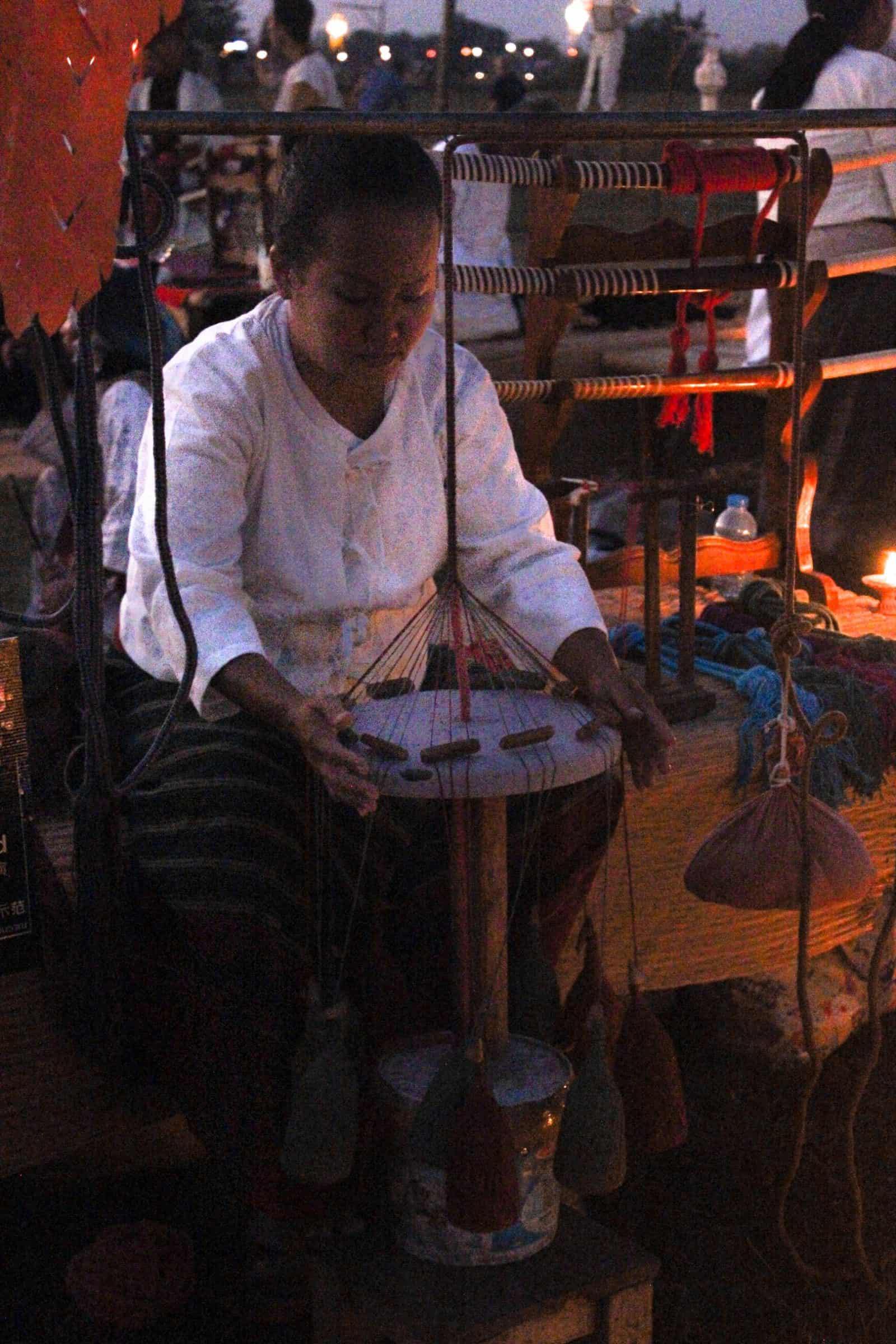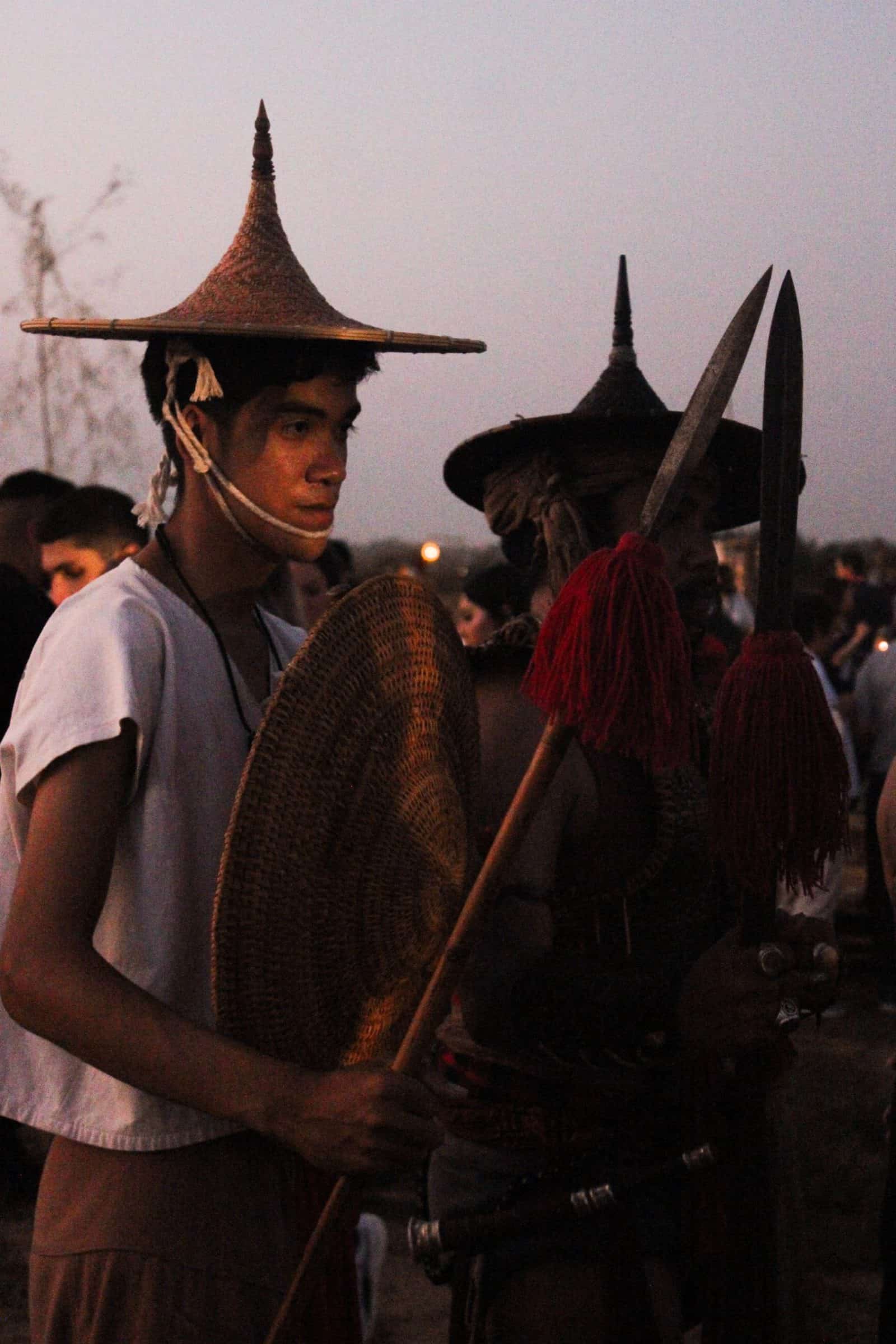 When you plan on visiting the Lantern Festival in Chiang Mai, your experience will start at 16:30 pm. If you've booked a shuttle, there will be one leaving every five minutes from the Maya Shopping Mall. Your shuttle can also pick you up at your hotel.
If you haven't booked a shuttle, you should try to be at the venue before 17:00 pm.
Here is an example of what your itinerary could look like:
16:00

: Assemble at the meeting point to be transferred to the venue.

17:00-18:30

: Arrival at the venue, with ticket registration at the main entrance. Receive a souvenir and enjoy activities such as Loi Krathong.

18:30-19:30:

Enjoy an authentic Lanna Dinner, snacks, desserts, and beverages.

19:30

: Enter the ritual area in from of the great pagoda.

19:40

: Enjoy the drums, a candle show, a religious ceremony, and Monks chanting.

20:15

: Lunching of the lanterns.

20:45

: End of the ceremony. Depart from the event to the meeting point in the city.

Arrive at the meeting point at Maya Shopping Mall or hotel (depends on the traffic conditions).
Your experience at the Chiang Mai Lantern Festival will also include the following:
Ceremony entrance fee

Lanna Thai food basket set & beverage

Souvenir hand painting and a small bag

Two lanterns for each person and one Krathong each for floating

Participation in various activities apart from the main ceremony

Travel insurance

Pick up and drop off transportation at the meeting point to the event. Red cab for standard seats, vans for the premium, and VIP seats. 
Get your name cast on a brass leaf with a buddha image (only for VIP seats).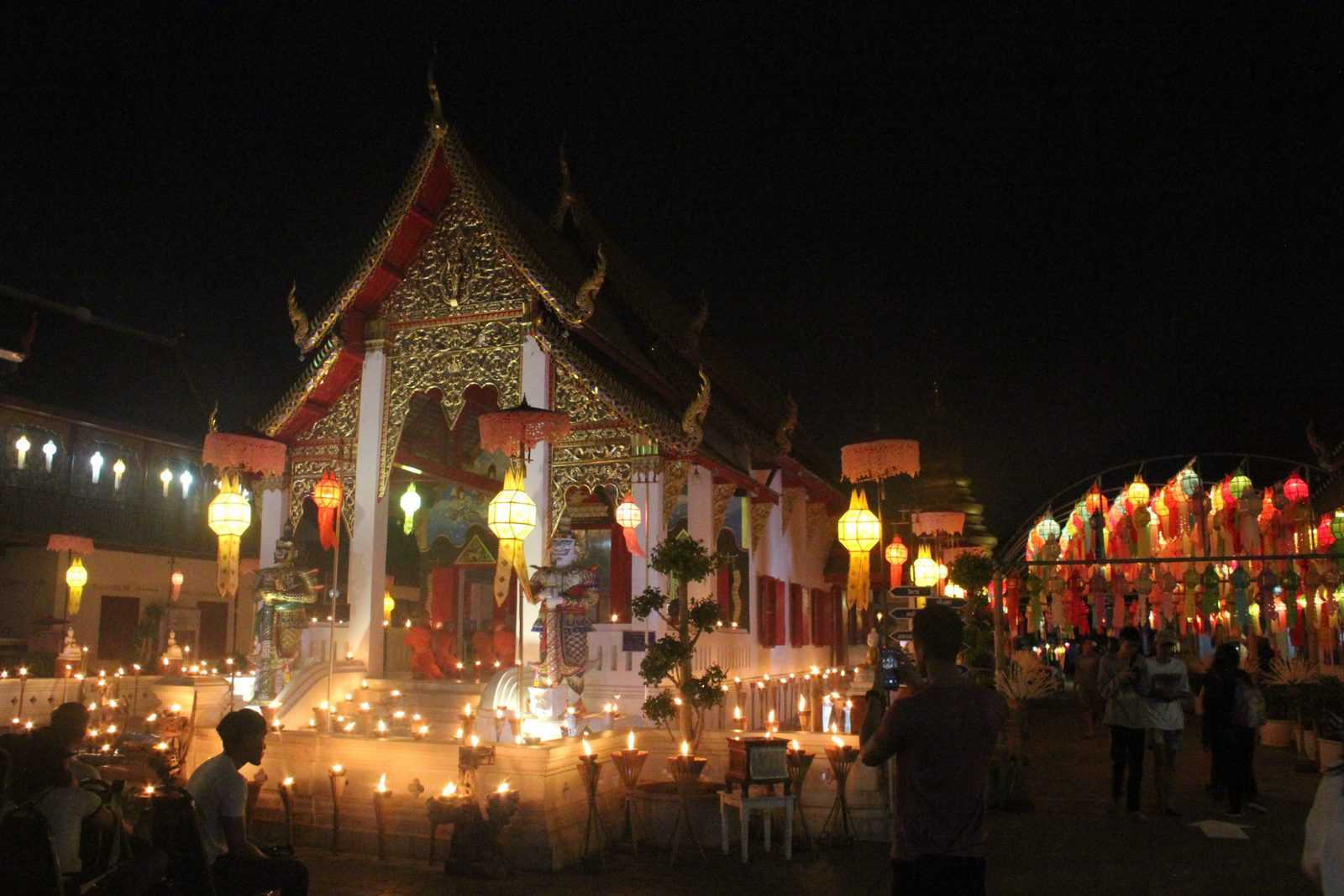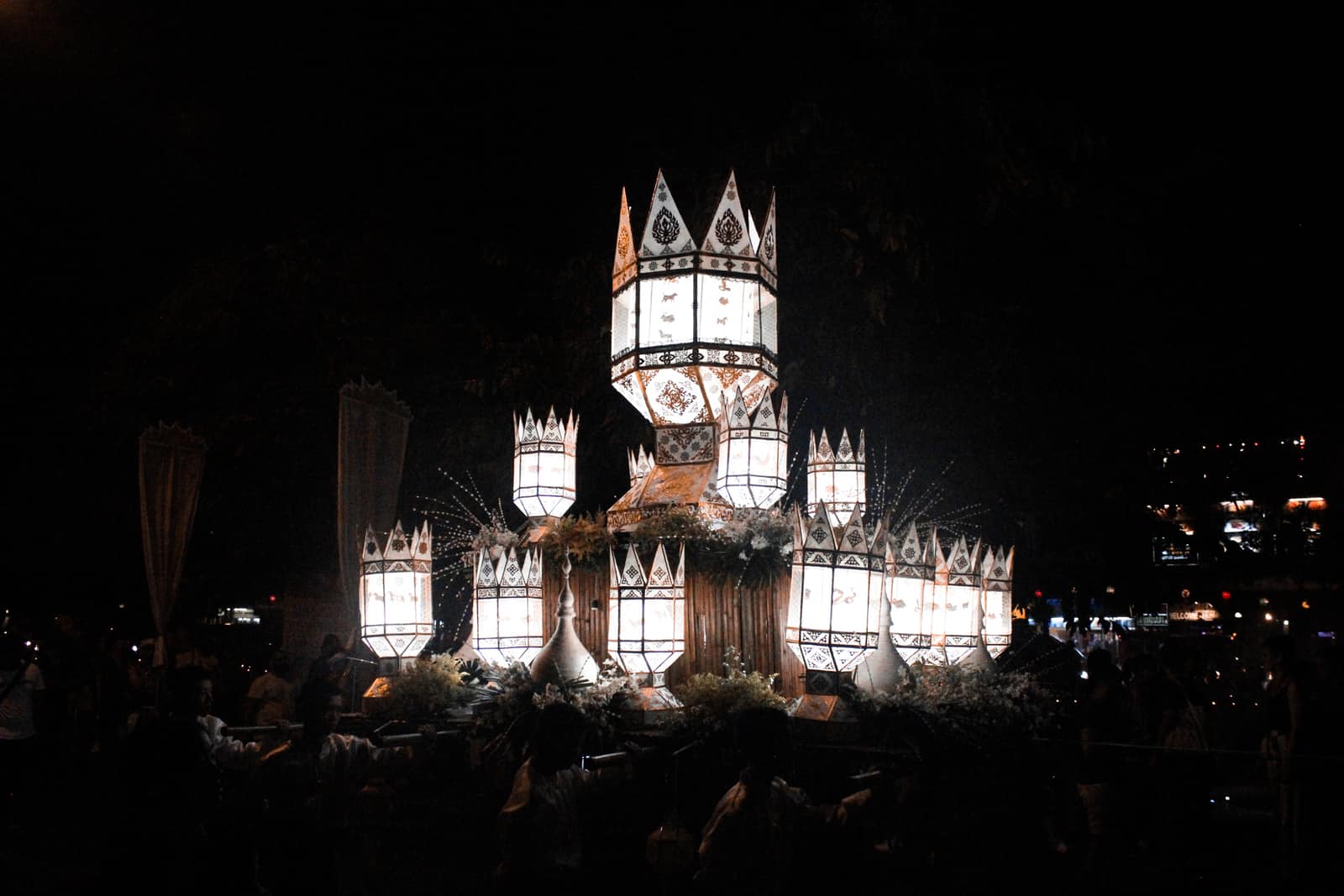 Registration for the Lantern Festival is easy and can be done online. When you arrive, you can collect your printed ticket at the booth at the main entrance by showing your e-ticket.
That's it! Now you can enjoy the beautiful and very popular Chiang Main Lantern Festival with friends and family as part of your holiday to the Far East.
Book today! Remember to travel safe and be respectful to others.