Everyone knows buying a house is one of the most stressful situations you encounter in life. It's a long and drawn-out process, and can be difficult to navigate – especially if you've never done it before. We are a couple who recently purchased a property in England, and have laid out our comprehensive house buying guide based on our experiences.
We'll run through all the steps to buying a house, so you know what to expect when you're going through the process.
Different Buying Schemes in UK
If you're looking to buy a house in the UK, there are a number of schemes available that can help you get on the property ladder. From government-backed initiatives like Help to Buy, Lifetime ISA to Shared Ownership schemes, there are a number of options available. In this guide, we'll take a look at some of the most popular schemes so that you can choose the one that's right for you.
The Help to Buy scheme is a government-backed initiative that's designed to help first-time buyers and existing homeowners move up the property ladder. The scheme offers a number of benefits, including an interest-free equity loan for up to 20% of the property value (40% in London), meaning that you only need a 5% deposit and 75% mortgage to buy your home.
Lifetime ISA's are different to Help To Buy scheme in that it can be used for other than home buying. You can also withdraw money from your ISA if you're, aged 60 or over (pension), or terminally ill, with less than 12 months to live. Any other reason for removing funds would entail a 25% charge. You can put up to £4000 a year until you're 50, the government will add a 25% bonus yearly with a limit of £1000 per year. Made up of stocks and shares or cash or a mix of both.
Shared ownership is another government-backed scheme that's designed to help first-time buyers and families who can't afford to buy a property outright. With shared ownership, you can buy a share of a property (between 25% and 75%) and pay rent on the remaining share. You'll then have the option to buy additional shares in the property (known as 'staircasing') until you own it outright.
The Right to Buy scheme is open to tenants who have been living in their council property for at least three years. Under the scheme, tenants can purchase their council property at a discount of up to 70%.
There are a number of affordable housing schemes available across the UK, including key worker housing, housing association properties, and starter homes. These schemes are designed to help people who wouldn't ordinarily be able to afford to buy a property on the open market.
There are a number of schemes available that can help you get on the property ladder in the UK. In this guide, we've looked at some of the most popular options so that you can choose the one that's right for you. Whether you're looking for an interest-free equity loan or an affordable housing scheme, there's sure to be a scheme that meets your needs. We used a LISA and a HTB ISA for our first home.
Typical House Buying Questions
How Much of a Deposit Do I Need To Buy a House?
The answer is, unfortunately, a lot. Right now, the recommending minimum amount is 20% of the total property value. That means if you're buying a property that is valued at £230,000, you want to have at least £23,000 saved up. But we'd recommend higher. There are deposit schemes and banks you can use that only do 5% deposits too.
Your deposit amount is taken into consideration for lenders making a mortgage offer, so you can get better interest rates and amounts based on how big the deposit is.
How Long Does it Take To Buy a House?
It's a lengthy process from start to finish, the viewing properties stage depends on how quickly you take to find somewhere you like. It could be the first place you see (although we'd recommend viewing more than one place!) or it could be the hundredth. There is no real definitive time on how long it takes to buy a house.
Once you've found a house, it can take anywhere from six to twelve weeks to complete and get the keys. It depends on the chain of sale, if you're a first-time buyer and don't have to wait on a property selling, then it'll be faster. In our experience, we were first-time buyers and the woman selling the home was going into care, so we didn't have to wait on her buying and completing on another property before we could move in.
Do I Need a Mortgage Broker?
The decision to use a mortgage broker or not is completely up to you. They can be very helpful in getting you the best possible mortgage rates and provide a lot of advice and guidance during the process on what offers you can put in. Brokers are experts in home buying, and will support you to ensure your mortgage application is correct, and fight in your corner. They'll also tell you which banks will give you a mortgage, which can be so handy at the earlier stages.
In our experience, we used one but later had issues with our broker leaving us in the lurch and not giving us reference numbers from the bank. When we moved to the completion stage, we hadn't heard from him for a month and almost lost the house! We went to his company and could get things moving thankfully due to the owner having to step in and help.
Top Tip | Please note: If they charge upfront fees don't use them and find someone who offers a free service – they often get paid by the bank too! 
How Much Can I Borrow for a Mortgage?
At the moment, banks give you on average 4.5 times your salary (although some banks give more, so look individually as it depends on your personal circumstances) more for a mortgage. If you're earning £30,000 per year, then you'd look at getting up to £135,000 for your mortgage. Which means if you've saved up a £50,000 deposit, you could make offers up to £185,000 on a property. You can use MoneySavingExpert's mortgage affordability calculator to estimate how much you'd averagely be allowed to borrow for a mortgage.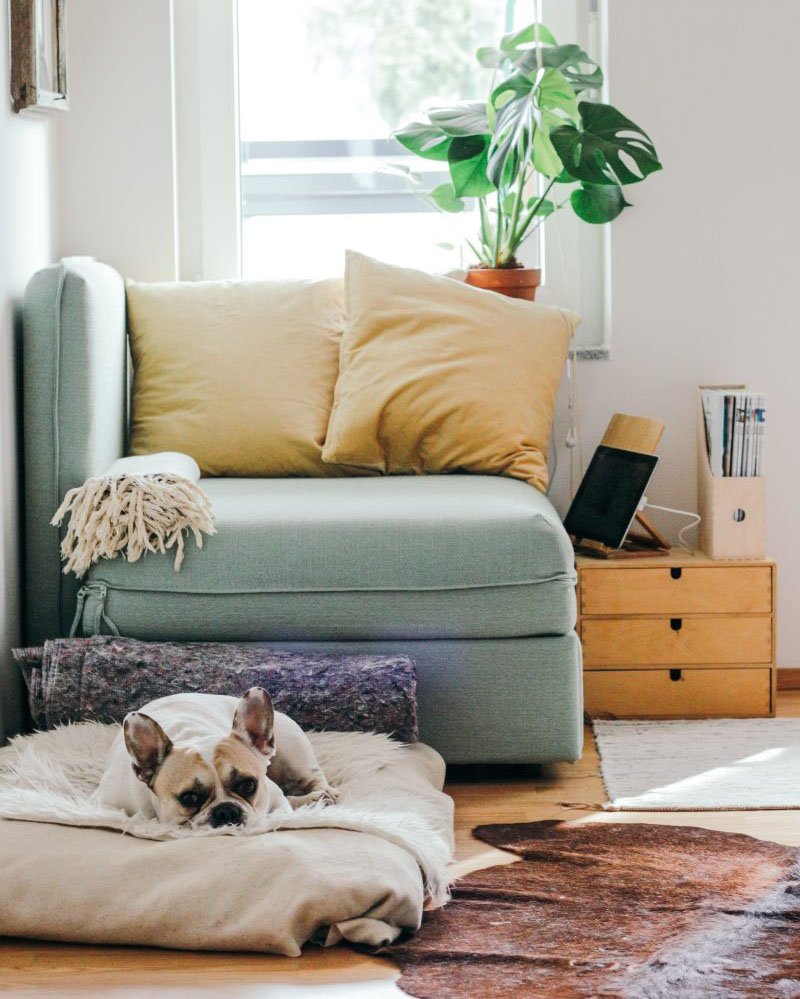 Timeline of House Buying Process
Buying a house isn't like renting. It will not be done and dusted in a couple of weeks, or a month. Unfortunately, the process of buying property is time-consuming and drawn out. It's a lengthy legal process, but it comes with an epic reward at the end – you get to own your own house. It's worth it. We promise. Here are all the steps to buying a house.
Preparation
Buying a home requires plenty of legwork and preparation at the start before you look at properties. You want to be on the ball, and ready to put in an offer when you're viewing places, which means you need to have everything sitting and ready to go first.
Organise Your Paperwork
Your first job is to collect all the relevant paperwork you'll need. It's a laborious task, but you'll need to do it both to get your offer in principle, and then again to get your mortgage – as usually by that point months will have passed and you'll need new bank statements.
These are the documents you'll need:
3 months of payslips
3 months of bank statements
Proof of address
ID such as a passport/driving licence
Top Tip | Please note: All your documents have to be registered to the same address, so if you have some at different addresses then update them now to save you time later.
Get an Offer in Principle
Before you look at properties, you need to get an offer in principle so that you can move quickly if you see somewhere you like. There are two ways to do this, you can use a mortgage broker, or go directly to the mortgage lender.
When you get your offer in principle, you will get a document with it on, which allows you to use this with estate agents to prove you have the capital there to make an offer. If you don't have this, you won't be taken seriously when you're viewing houses.
Find a Solicitor/Conveyancer & Surveyor
A conveyancer is a lawyer who specialises in home-ownership, and can help you with all the legal aspects of buying a house. When you're looking for your conveyancer you want to consider a couple of things:
Reviews – are they good?
Fees – are they charging competitively?
Do they charge a fee per offer you put in? Some do and some don't, it can work out cheaper if they don't!
What are their response times like?
A surveyor is someone who specialises in viewing properties and examining properties and highlighting any issues with them that could affect the price, and that you may need to fix one day. You'll want to have them on hand to view a property when you're interested.
Top Tip | Please note: If you live in Scotland, you don't need to get a surveyor. All homes going up on the market have to provide a detailed home report and you can request this after viewing a property online. This is helpful, because it means you can rule out properties for any structural issues before you've even gone to see them. You can still get your own surveyor if you want to double check everything.
Create a Checklist of What You Want
Before even looking at a property, you'll likely have an idea in your mind of absolute must-haves your future home needs, and things that you absolutely want to avoid. Create a checklist of what these are, but remember the more specific you are then the smaller your search pool is. Remember, you're buying this home so you can make changes if you can afford to.
You'll want to consider things like:
Detached/semi-detached/terraced/ground-floor flat/top-floor flat/etc
Number of bedrooms
Number of bathrooms and is there one on each floor?
Garden/outdoor spaces
What's nearby? Is it close to a main road? Does it have good transport links?
How convenient is it for shops/school/activities?
Bath/shower?
Top Tip | Tip: Make a spreadsheet at this point of all the homes you're interested in, their features, offers over, valued at figures. We did and it made life so easy!


Viewing Homes
Begin your search by looking on websites and apps. Not all of them show up on every single one, so the best way to find everything that's available is to spread yourself across them all. There's RightMove, On The Market, Zoopla, and Purple Bricks, as a general guide, but you can also look up more local estate agents to your area.
At the beginning, you can book viewings just to get a feel for how they work. If you live in Scotland, there's an extra step here where you can request the home report after you've seen a place online that you like and then examine it for any issues before you book a viewing.
If you find an area that you particularly like, sign up to all the local estate agents there. They will take down your preferences and contact you when something comes up on the market in the area before it goes out for general listing. It's worth their time to sell a property as quick as they can.
During The Viewing
Here's a handy viewing checklist of things to investigate when you're viewing properties. You can ask the estate agent questions and go around checking things. Don't be afraid to be thorough.
Turn on and off all the taps and shower to check the pressure and make sure they work. Some properties that have been lying empty may have the water turned off though.
Open and close windows and doors. Are the windows double glazed? How much noise can you hear from outside?
Is there a smoke alarm and does it meet current regulations?
Are there any security measures?
If you're viewing a flat, note the door entry system, is it up-to-date? Does it seem secure?
Also, when viewing a flat, are the communal areas well maintained and looked after? Are there ongoing factor fees or additional charges you need to budget for?
Is there ample storage?
Where are the power sockets located? Are there enough?
What broadband and TV connections are there?
What sort of heating is it? Is it dual fuel?
Is there parking?
Have there been any recent works carried out in the building? If it's a flat, are there any communal works due that you might be charged for
How well insulated is it?
Is it warm? Cold
Are there any funny or odd smells as you walk around? Does it smell damp? (Some agents try to cover the smell of damp or nicotine by spraying Febreeze around.)
How much is the council tax?
What's the EPC rating?
What are the neighbours like? Do they seem pleasant? Do you notice any noise from the neighbours inside the house?
Is it a noisy area outside?
If there is a garden, is it well kept?
Are there any noticeable structural issues on the exterior or interior?
Click Image For Large Copy – Photos From Some of Our House Viewings
Top Tip | Tip: If you're travelling somewhere far away for a viewing, budget in your fuel/food costs, and try to organise a few viewings in one day to maximise your budget and time. Also, take some time to drive around and get a feel for the area. Can you picture yourself living there?


Putting an Offer In
Okay, you've found a property you like and now you want to put an offer in. The first step is research. Look up the house prices of properties nearby, you can do this easily on sites like RightMove and Zoopla, and it allows you to see what the current market rate is for that street.
While the property is still on the market, you can register your interest with your conveyancer and they'll contact the sellers to let them know. This means they can't sell the property without you finding out, giving you the opportunity to put an offer in.
Some properties go to a closing date, which is where there's quite a lot of interest and everyone has to put their offer in by 12pm Friday 2 September, for example. Others, you can put your offer in whenever. You contact your solicitor and state your offer. Your offer needs to contain some details:
The full name of the borrower
Current address
Address of property you want to purchase
Offer price
Any specific conditions of the offer (if white goods are to be left, etc)
Is it a cash offer or are you getting a mortgage?
Then, the conveyancer sends that to the seller and you have the stressful task of waiting to find out whether you were successful.
If the offer isn't accepted, brush it off and move on. They don't legally have to tell you how much it went for. They may contact you and suggest you bump it up a little, it's up to you to decide if you want to.
If the offer is accepted – congratulations!
Click Image For Large Copy
Once Your Offer is Accepted
Once you've had a successful offer, you can book your surveyor to view the property. In Scotland, you can skip this step (but you don't have to, plenty of people get their own surveyors anyway). They'll provide you with a detailed home report that makes you aware of any issues that might need repaired either immediately, or soon after.
You'll have to contact your broker (or mortgage lenders, if you've skipped the broker part) and apply for an actual mortgage now. The lender will look at you, your credit history (and this is where the second part of all that tedious paperwork comes in) and also examine the property and decide whether they think it's worth lending the money for.
You can also have searches done on the property, and your solicitor/conveyancer/broker will help you with this part. Each one comes with their own fee, but it's things like drainage, local authority and environmental searches.
Remember, nothing is set in stone until you complete and exchange on the property. Don't celebrate until that's done as the sellers could back out, you might not get your mortgage approved, anything could happen! It's a lengthy process, and will take time.
Exchange Contracts
The exchange of contracts is the point where you can no longer walk away, and neither can the seller. The moment you exchange contracts, you're legally bound to buy that property. That means you need to get insurance for it, your broker may help with this or you can go directly to insurance providers.
You also want to negotiate a completion date with the sellers. Sometimes they might want to wait before moving out if they are still in the chain with their own property buying process. But you might need to move in soon. So it's best to open those conversations as early as possible.
Click Image For Large Copy
Upon Completion
During this process your deposit is being sent to the seller, more searches are being carried out in the background to make sure you've not gone bankrupt and that the sellers actually own the property they're selling. You'll get a completion statement and need to sign the transfer deed which confirms you're happy to own the property.
Once all of that's completed – congratulations you've made it! You just have to wait and pick up the keys. You own a home! Now you can get out the bubbly.
General Home Buying Tips and Tricks
We've put together a list of the tips and tricks we learned during the entire home buying process, which can help you keep on top of things during the busy (and sometimes exceedingly lengthy) process of buying a house.
View houses during the weekday if you can as you'll have less competition from other viewers and have time to put offers in faster.
Check for properties every day. It's a busy market right now so properties can come and go to a closing date quickly. Sometimes, there could be limited viewings so you want to get in as early as possible.
When creating your budget, don't forget to account for things like moving costs, solicitor's fees, stamp duty (if applicable), survey costs, etc.