The Karen Hilltribe Elephant Sanctuary Experience
When it comes to travel experiences, there are many wonderful places to visit around the world. But none of them are quite so rewarding as a trip to a beautiful elephant sanctuary in Thailand. 
Apart from feeding the elephants, couples can experience a beautiful sanctuary, friendly people, a new culture, and learn about the history of the elephants. It's a must-see for travellers who love nature, the animals, and interacting with these beautiful majestic creatures.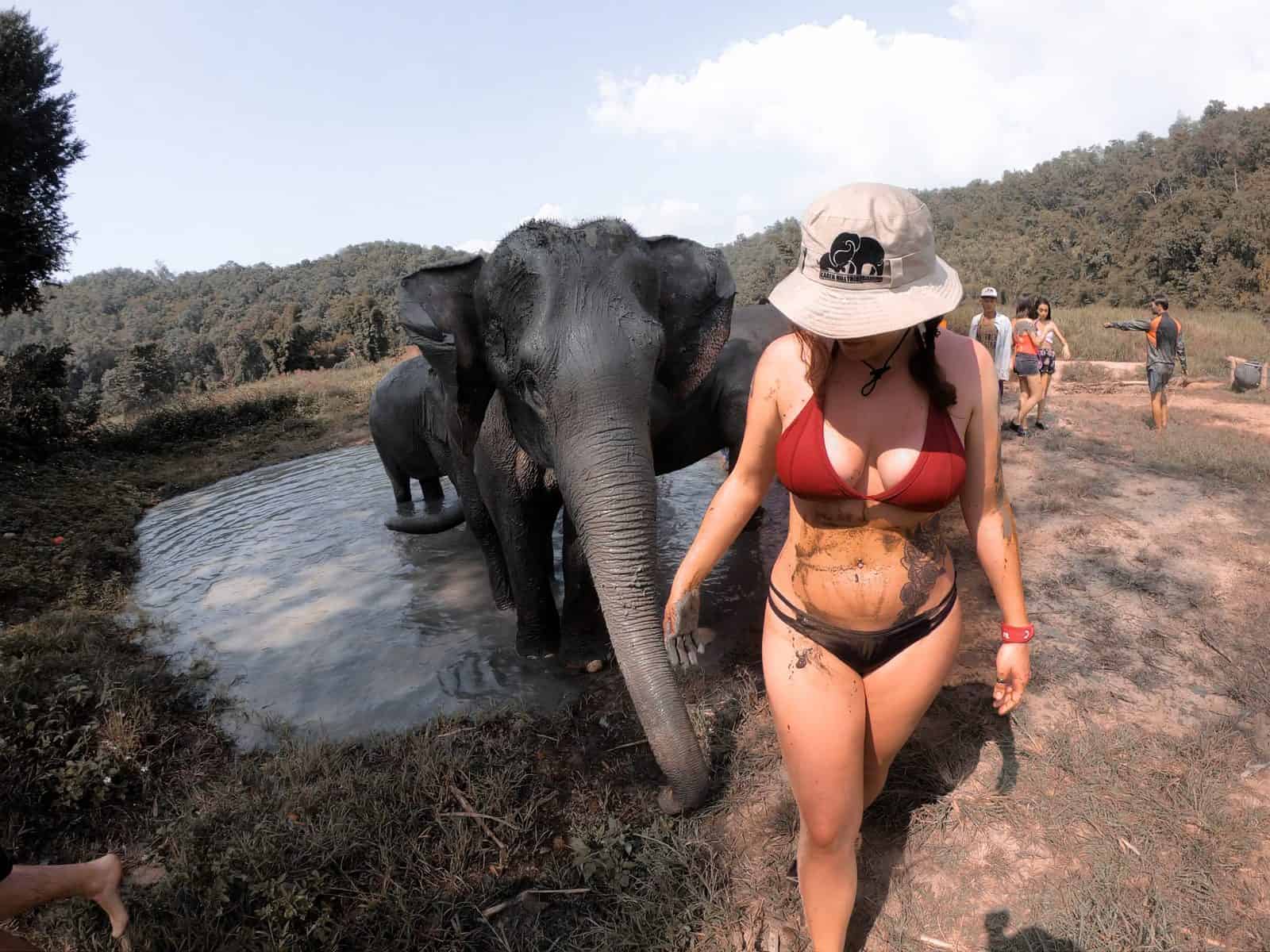 About The Karen Hilltribe Elephant Sanctuary
The Karen Hilltribe Elephant Sanctuary is located in Chiang Mai, Thailand. Here, the Karen tribes have rented their elephants out to Elephant Camps for the last 20 years as they were no longer legally allowed to use them for logging work.
But after seeing how some of the elephants were treated, they decided to stop renting out their elephants and have started to care for them at their homes with the support of the Save the Elephant Foundation. 
The tribe now offers wonderful elephant experiences to tourists, allowing their elephants to roam free in their natural habitat while offering people the opportunity to interact with, and care for, these wonderful animals.  
There are daily elephant experiences available and this is perfect for couples looking for a great outdoor experience while being surrounded by these animals.. 
The Karen tribe is committed to a single goal; striving for interaction between humans and elephants that is beneficial and enjoyable for both. They don't ride or use hooks on their elephants or do anything else that may harm them. 
The Karen Hilltribe Elephant Sanctuary is a family-owned business that has been looking after elephants from generation to generation – not simply when it became profitable to do. They are heavily reliant on their community for the success of the sanctuary, and as such, are committed to giving back to the community and school in the village.
Top Tip |   The mud in the water will stain your clothes. Make sure your swimwear isn't light and isn't precious.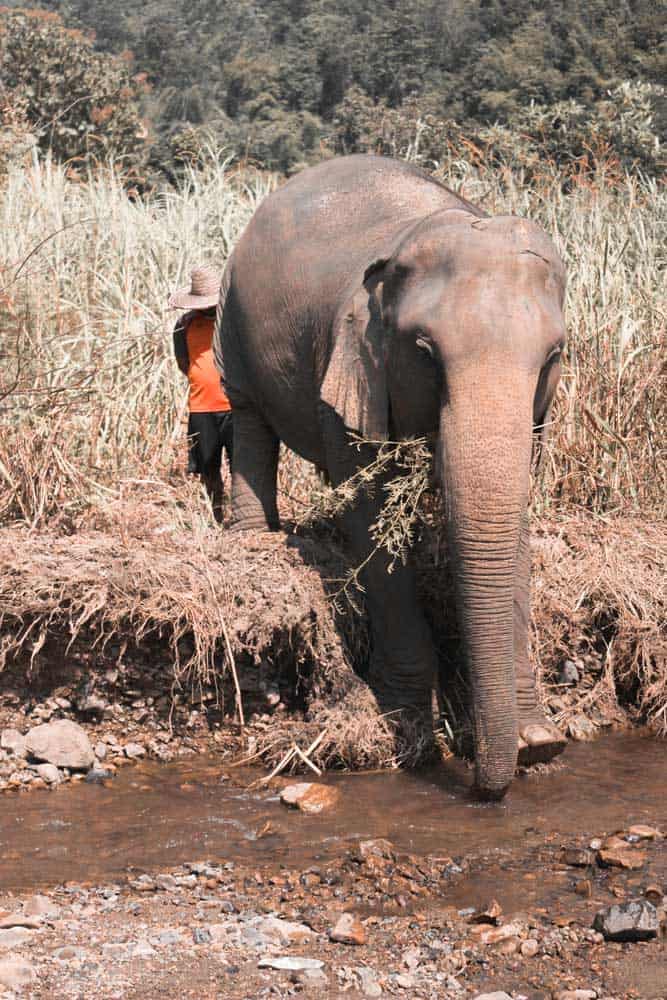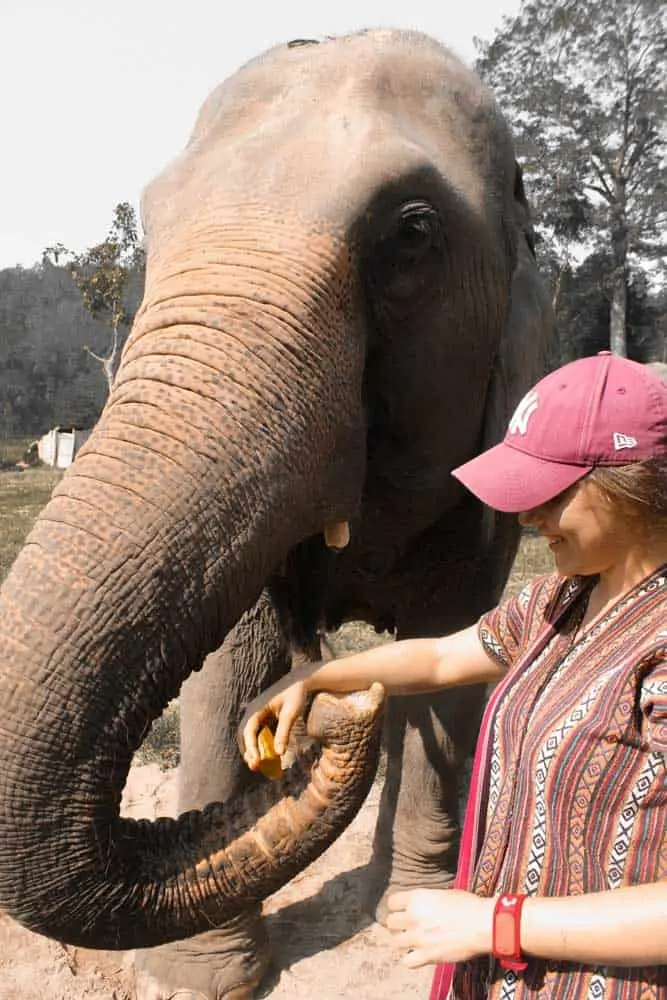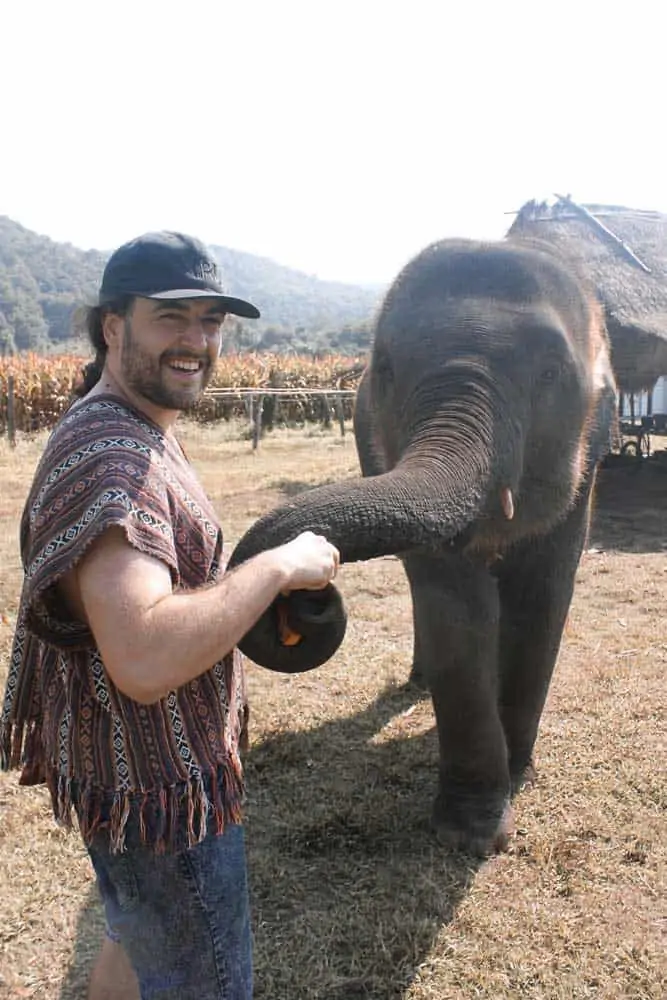 An Overview of the Experience
As part of the day experience, couples will be picked up and taken to the beautiful Karen Hilltribe Elephant Sanctuary. There, they will learn more about the elephants, interact with them, feed them, and enjoy a truly memorable experience.
Let's take a closer look at what the day looks like.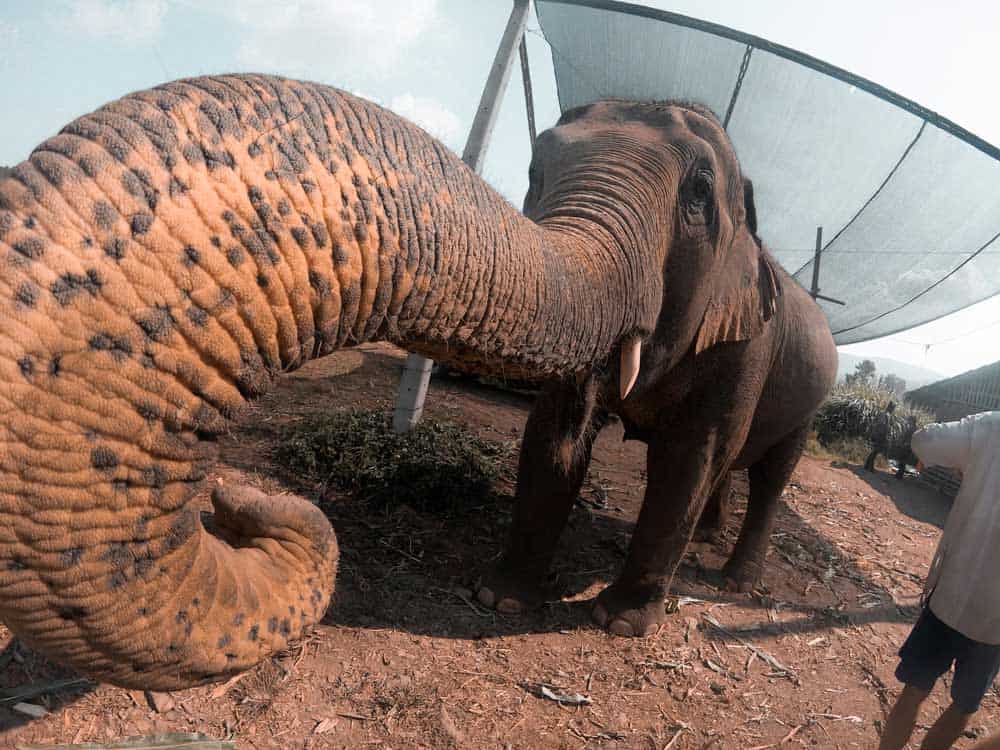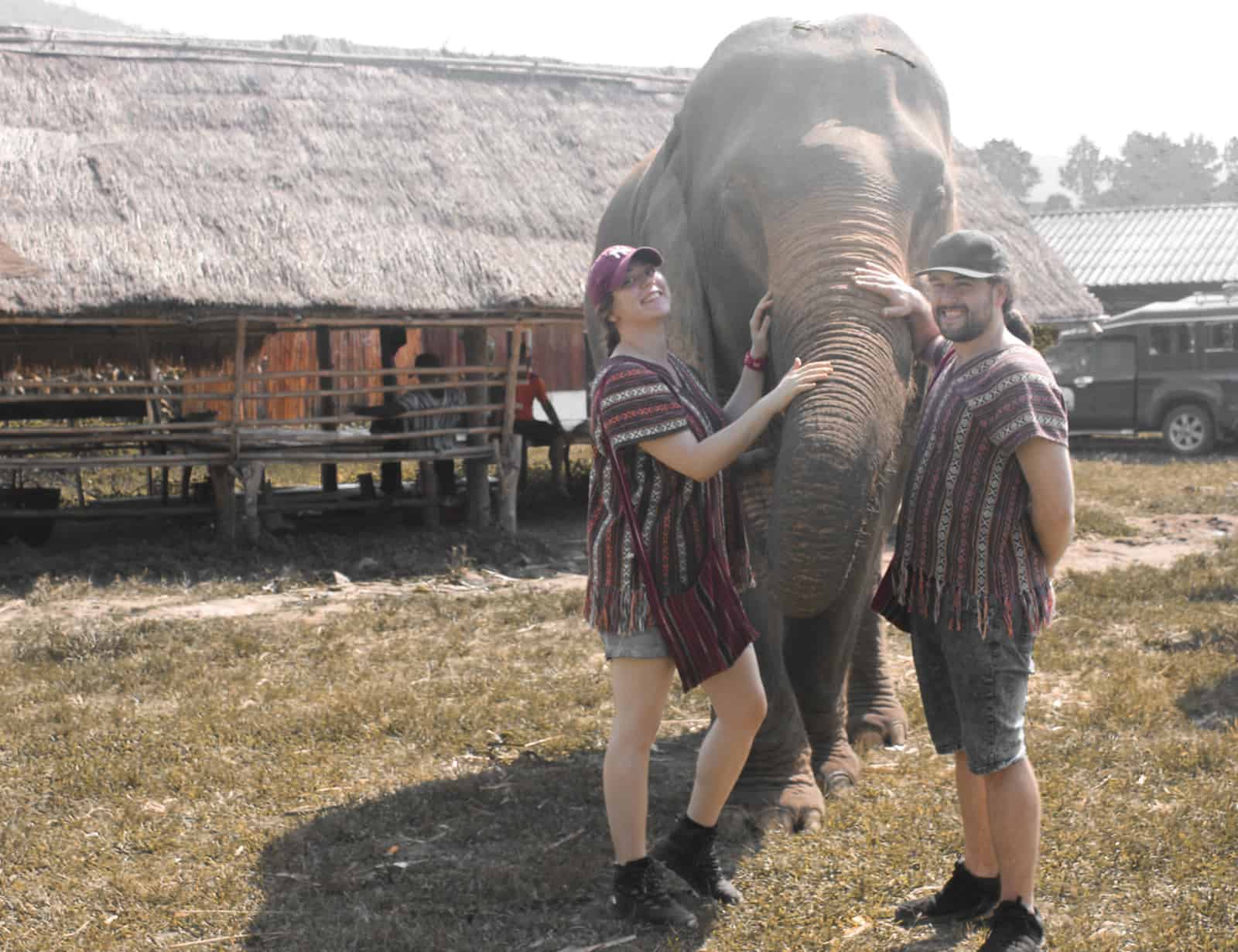 The Itinerary for the Day
Couples will be picked up from their hotel in Chiang Mai and then taken to a local food market en route. When they arrive at the Karen Hilltribe Elephant Sanctuary, which is about a 30-minute drive, they will be greeted by the elephant keepers and get all the necessary information about the day and what to expect from the elephants.
They will be taught about the history of these elephants, how they were rescued from the logging industry, and why they have holes in their ears (people used to control them with metal hooks while they rode them). Each elephant has one keeper who takes care of them and makes sure they are well looked after.
Visitors to the sanctuary will also be told how they can donate and contribute in different ways to help these elephants as well as the tribe looking after them. Donations are accepted on behalf of the sanctuary by the Serengeti Foundation, which also allows people to claim 501(c) tax relief.
Couples can also choose to sponsor an animal in this park or another sanctuary, which is a great way to ensure that the elephants and other animals in these parks are taken care of. With less than 30,000 Asian elephants remaining in the world, contributing to this cause will go a long way to help preserve them.
The Karen Elephant Experience allows more elephants to roam free in their natural habitat without riding, which is why tourists are encouraged to visit the sanctuary and play their part in helping these elephants flourish.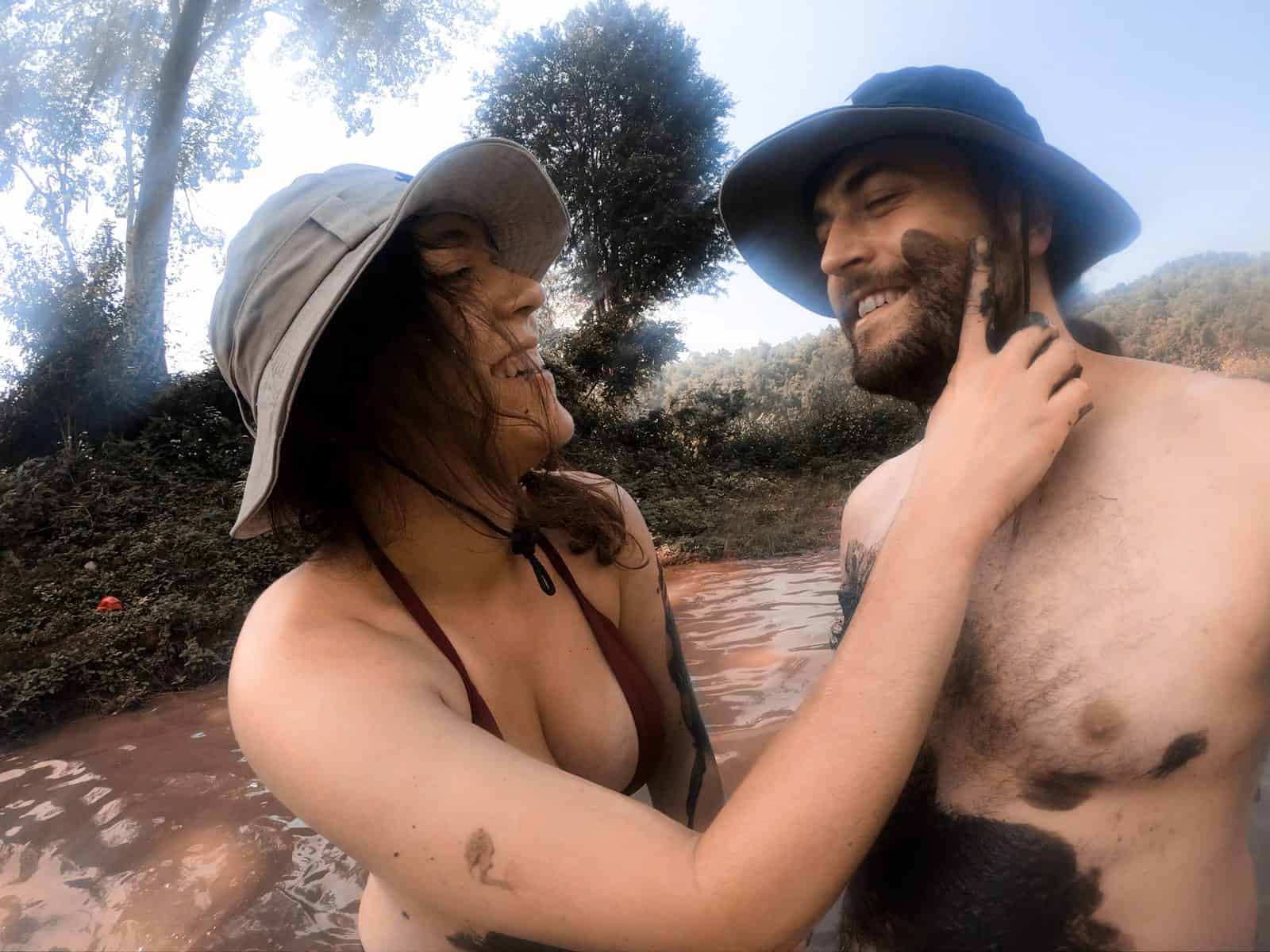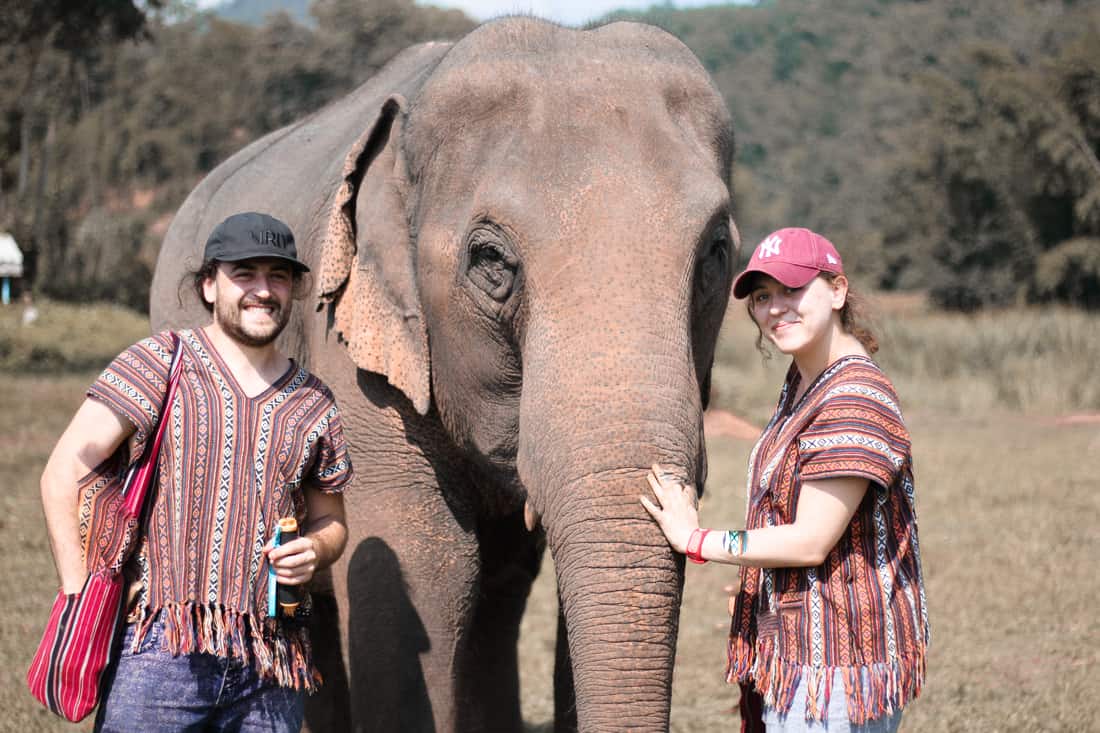 Top Tip | Get the elephant sanctuary and bamboo rafting experience deal! Very worth it.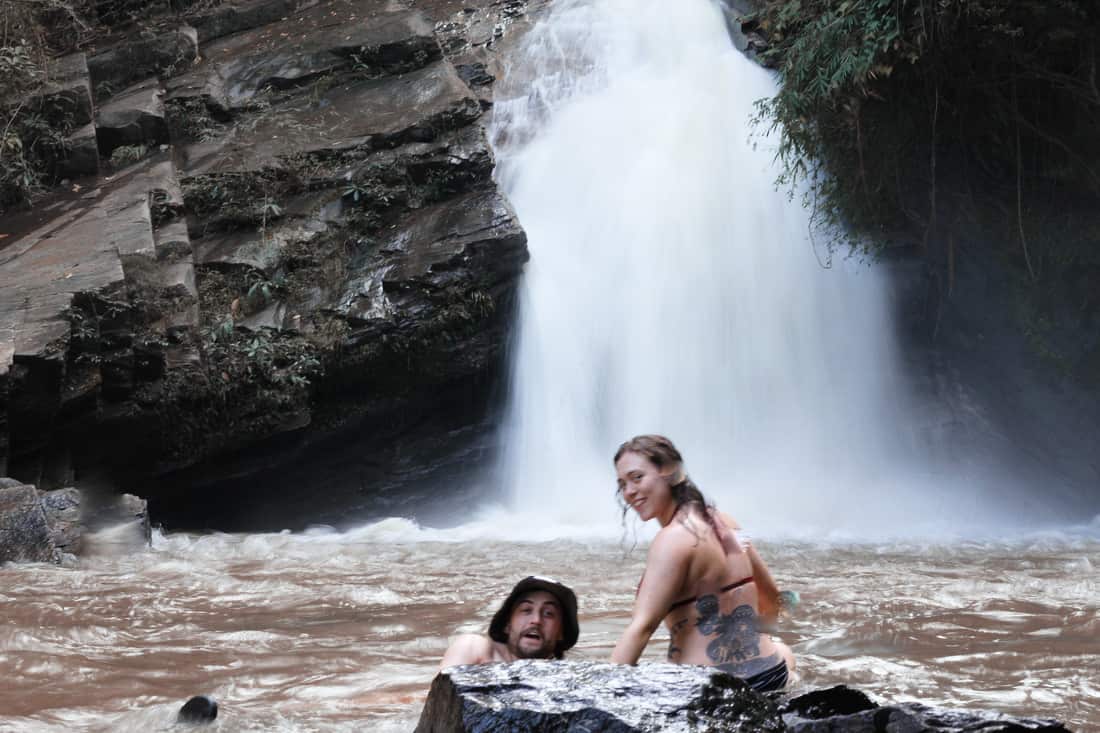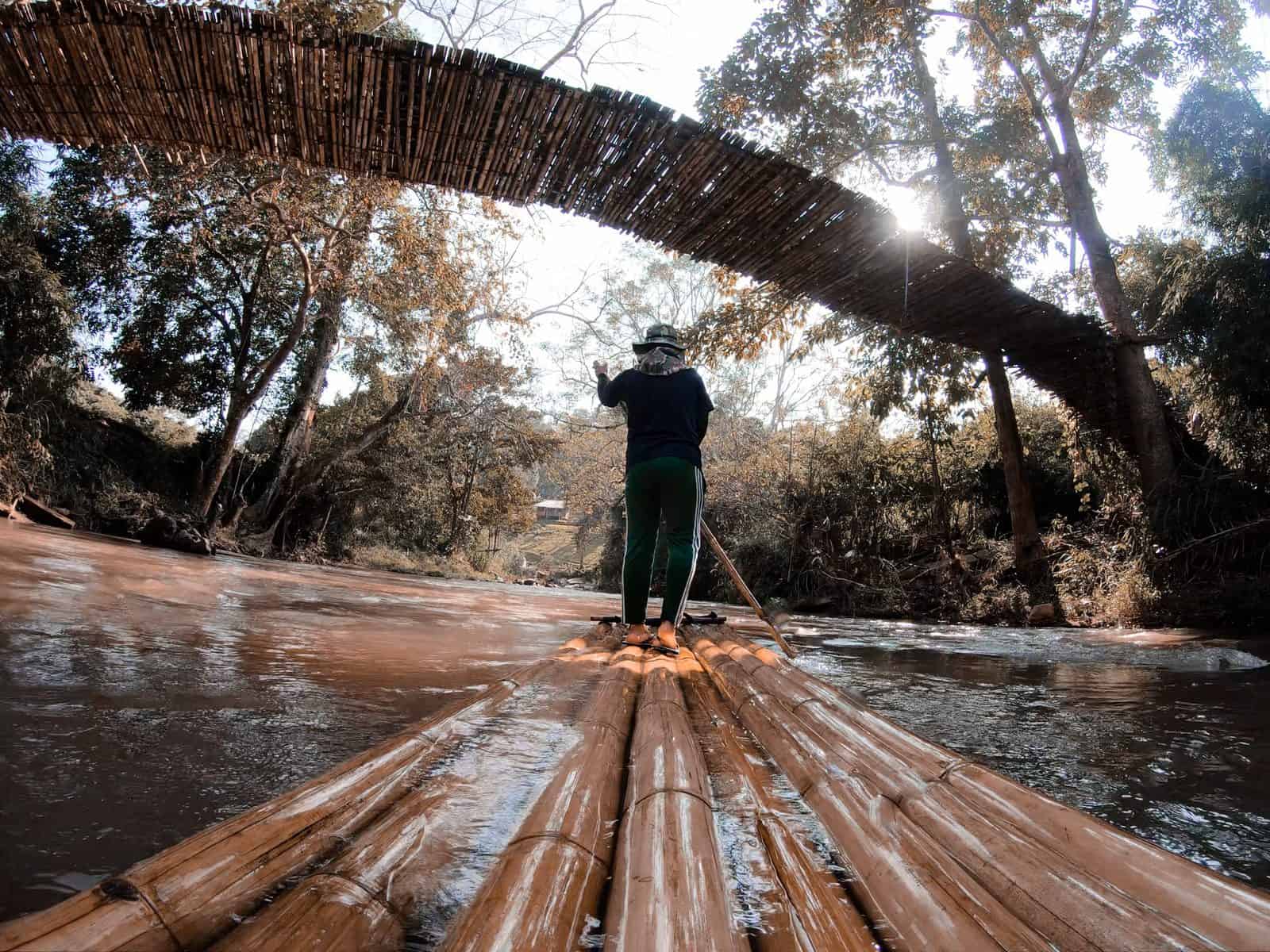 Feeding the elephants is undoubtedly the highlight of the day and couples will get to experience this first-hand. Part of this amazing experience is getting to enjoy a muddy water hole with the elephants and walk to the water with them to enjoy a fun water wash down afterward.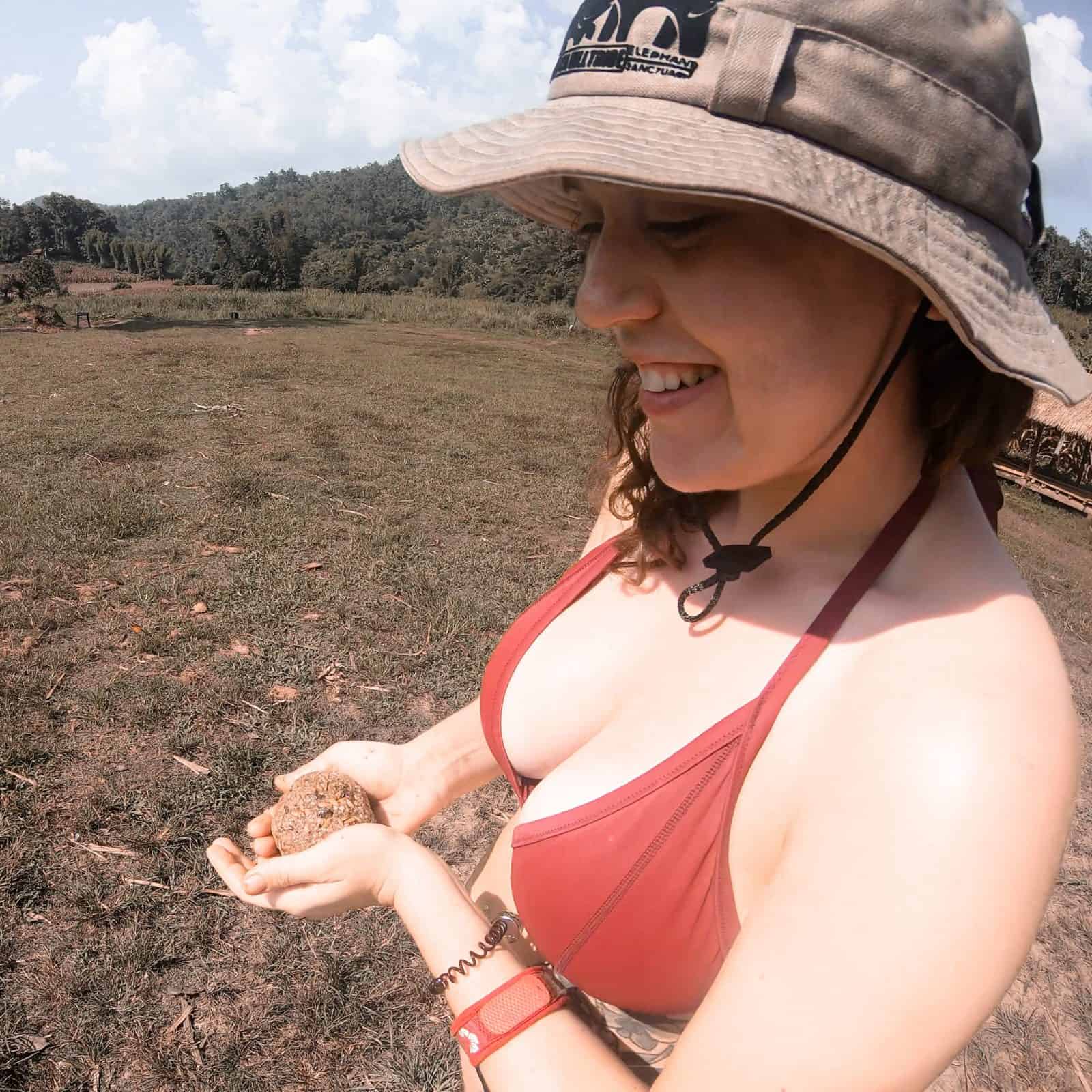 This is a great way to experience what it's like to work with these animals and get the chance to contribute in some way, to help this family-run business and the good work they do for the elephants – and the community.
After the muddy water experience, couples will then change into matching ponchos and also receive a bag of fruit. They will be taught how to safely feed elephants and how to provide them with the proper food they need.
After this, couples can go back and make some food with special ingredients, to help the elephants with digestion. This all forms part of a wonderful experience feeding these elephants and seeing first-hand how amazing they are.
After this, everybody will have some food and then get ready to drive to the bamboo rafts and the beautiful waterfalls.
After a shower and changing into clean clothes, couples will hand back the traditional Karen clothing, and then depart the village to return to Chiang Mai, arriving at about 4:40pm.
Couples who visit are reminded to bring a hat, sunscreen, flip flops or sandals, a change of clothing for the river bathing, bug repellant, and shoes for walking. The location is very remote, so you can also bring some snacks and drinks for the trip. These wonderful day experiences are available all year round.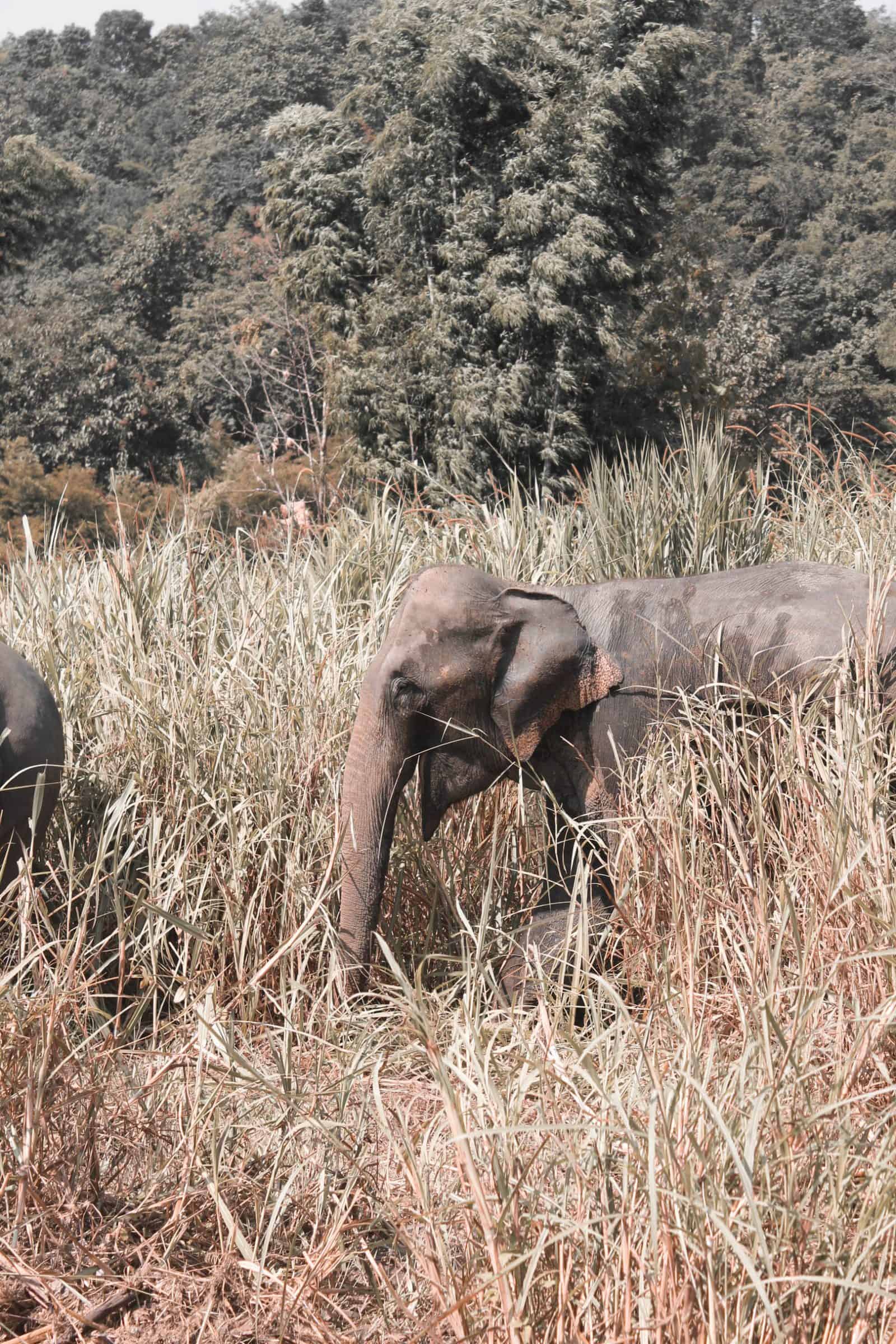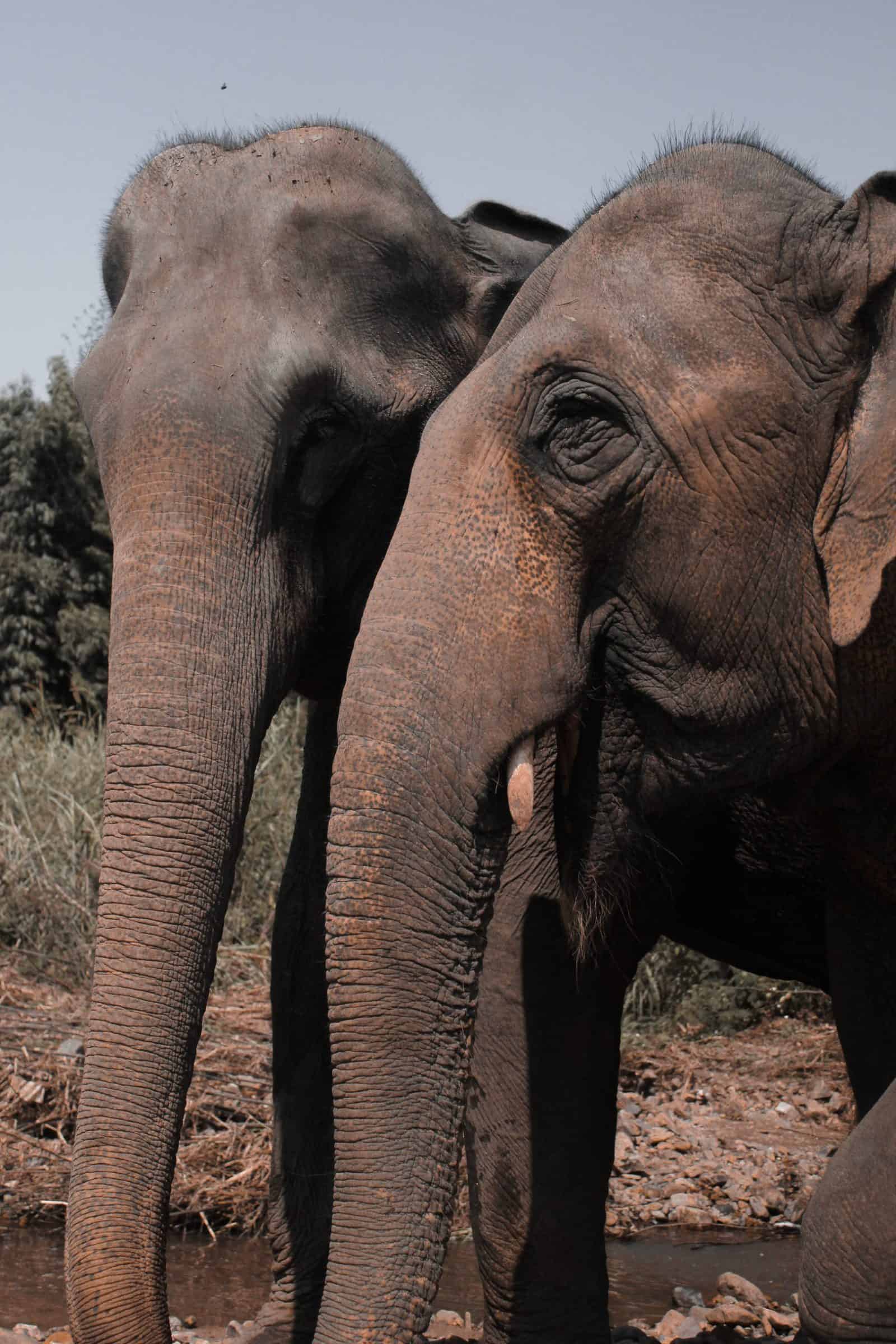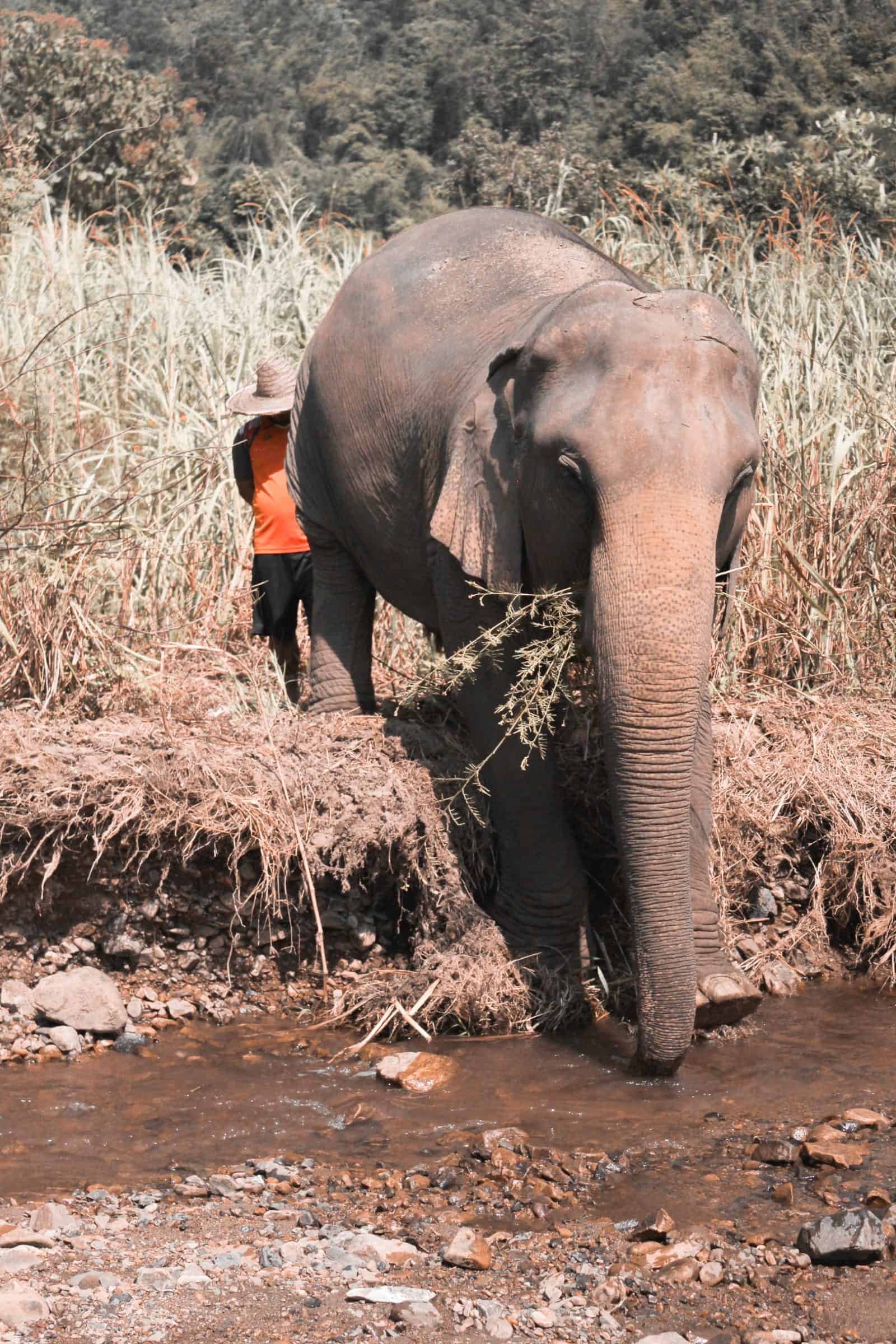 Book Your Visit at the Elephant Sanctuary
A visit to the Karen Hilltribe Elephant Sanctuary in Thailand is ideal for couples who are looking for a great new adventure or something unique. It's a one-of-a-kind experience in nature, and definitely ideal for couples or groups looking to get up close with these majestic animals.
Apart from enjoying a magnificent trip, you can also get the opportunity to donate and help the tribe look after the elephants.
Book your trip today and experience the thrill of feeding elephants up close while supporting a great cause.