Well, Lee Valley is an interesting place! We stayed in a camping and Caravan park. It's a beautiful green oasis that seems like it's been carved out of a beautiful landscape, picked up, and precariously placed deeply hidden between walls of industrial estates. Driving past the area you wouldn't believe such a nature haven could even exist there, but it does.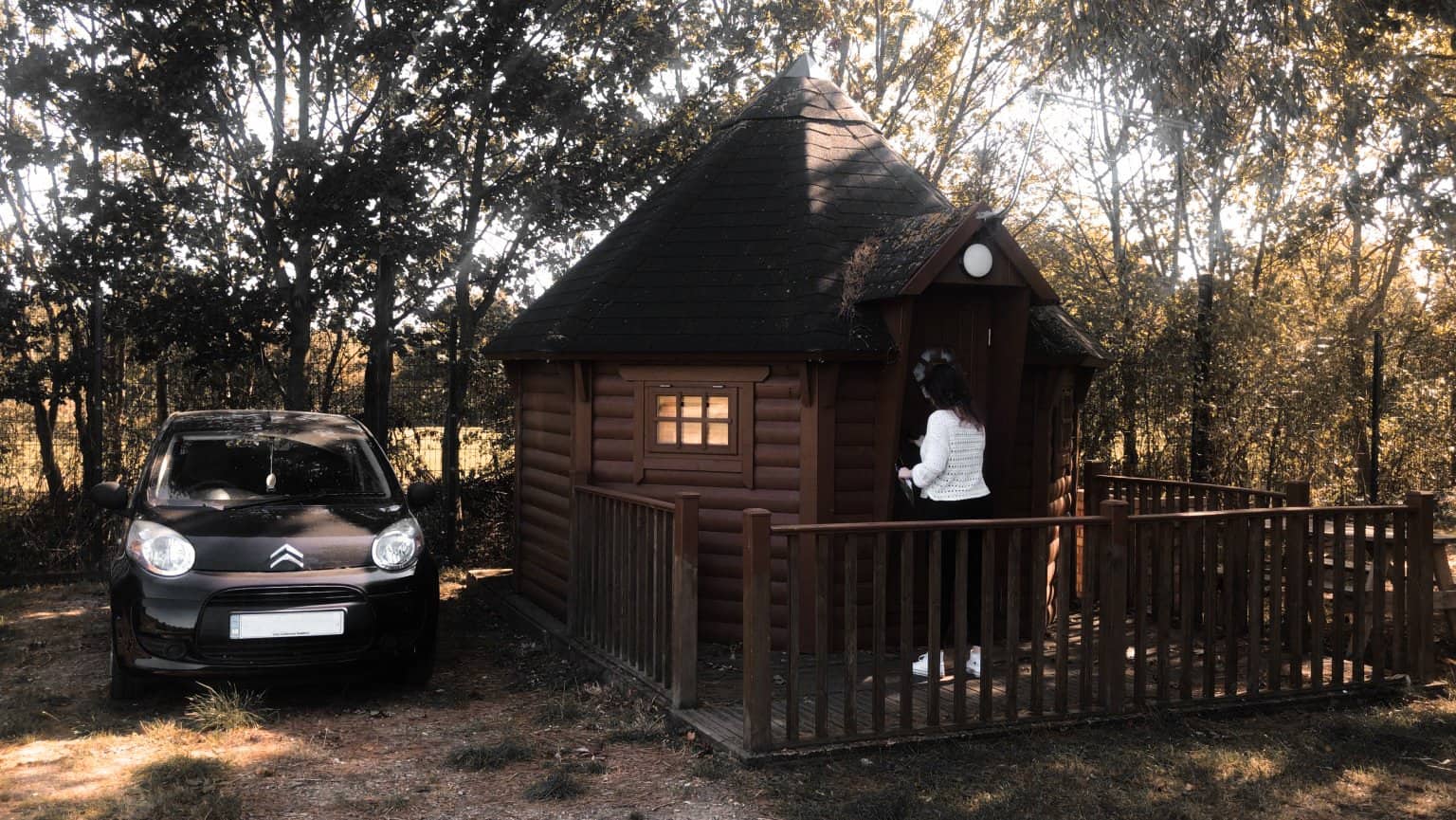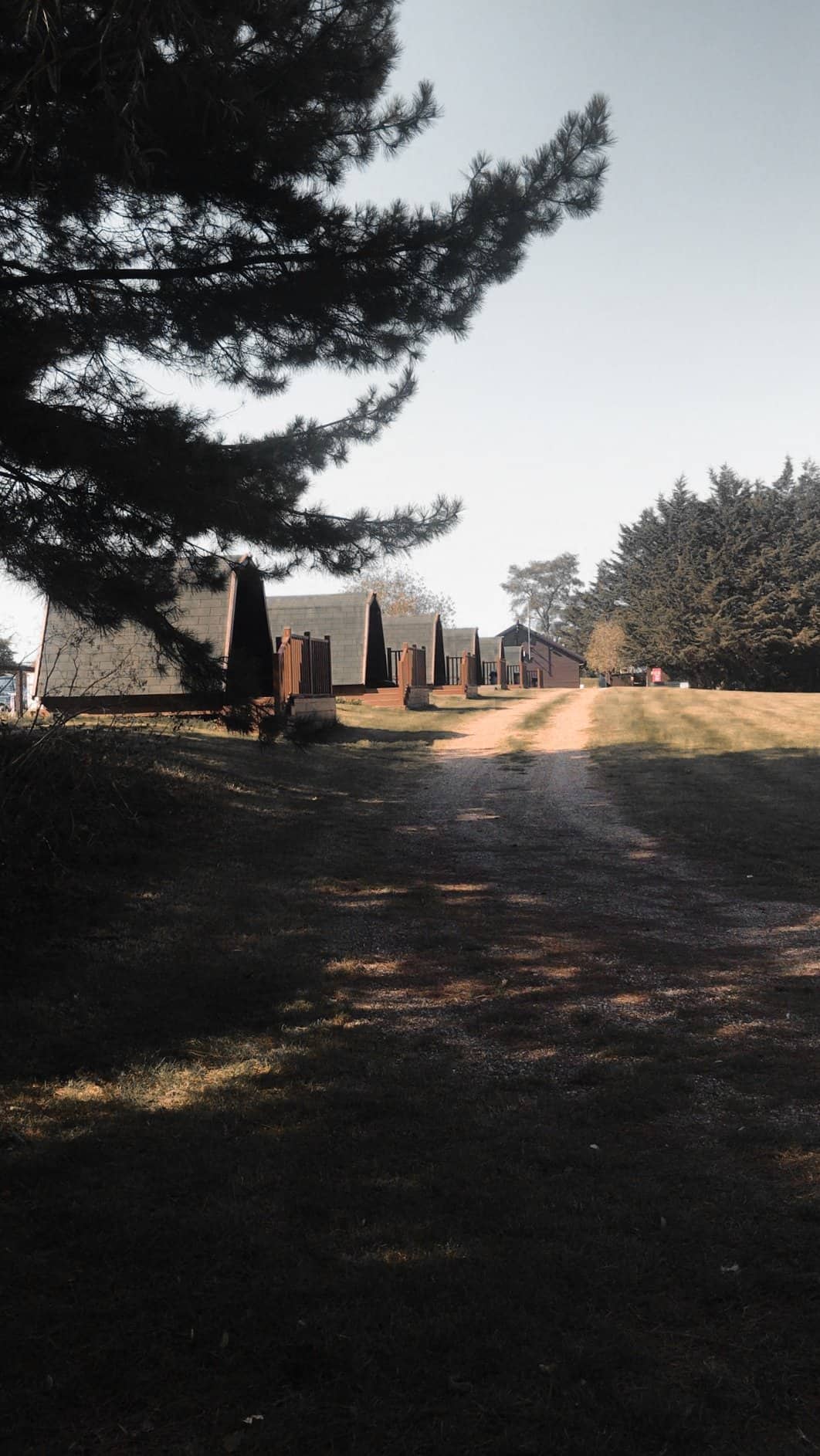 A quote from their website "You'll have loads of leisurely options at this Greater London site: peaceful and modern Lee Valley Camping and Caravan Park is less than an hour from the bright lights of central London (for city folk escaping and city connoisseurs visiting), and (the clue is in the name) lies among the splendid scenery, walks and bike rides of the Lee Valley."
Business Name
Lee Valley Regional Park Authority
Camping and Caravan Park
Recommendation
Woodland Cabin 1 or 6
Price
2 Nights
2 Adults
£120
*Price above was correct in October 2020. These prices may vary throughout the year. Check their website for updated prices.
Getting Into The Lee Valley Camping & Caravan Park
I have to say it was a little unusual to be greeted by a COVID testing centre signage as we turned into the Lee Valley Caravan Park sign as we were hoping to escape the constant COVID Alerts we have so accustomed to.
We completely support the countries pandemic support systems in place so we respectfully drove around the signs, parked up at the entrance gates and wondered into the information office to pick up our welcome pack.
The woman at the desk gave us a nice welcome – gave me a map and information pack, key and some directions to park our little car directly next to our wooden hut for the weekend.
We have to say this was very ideal as we travelled around the area a lot and picked what felt like tonnes of food for our various nightly BBQs.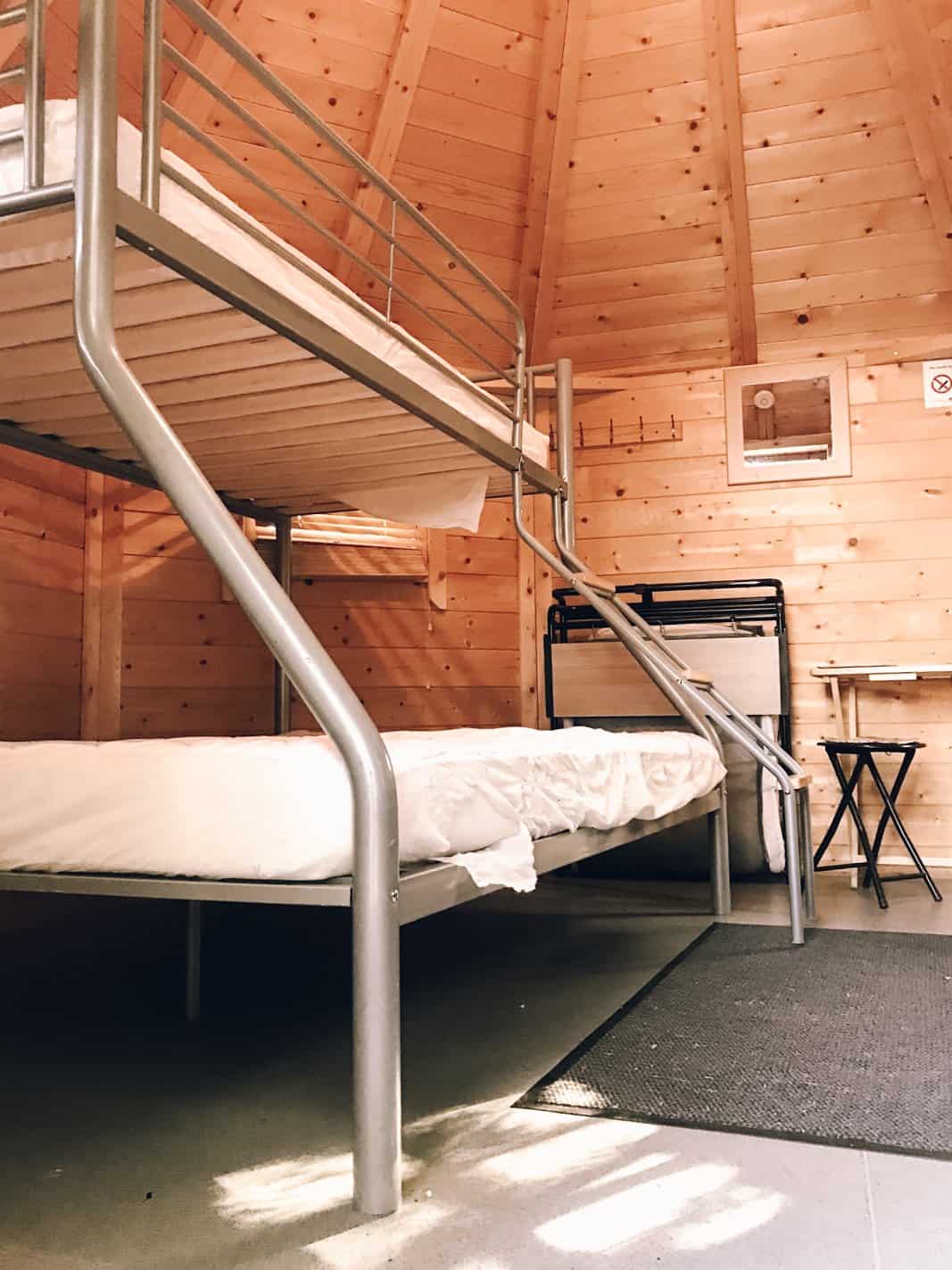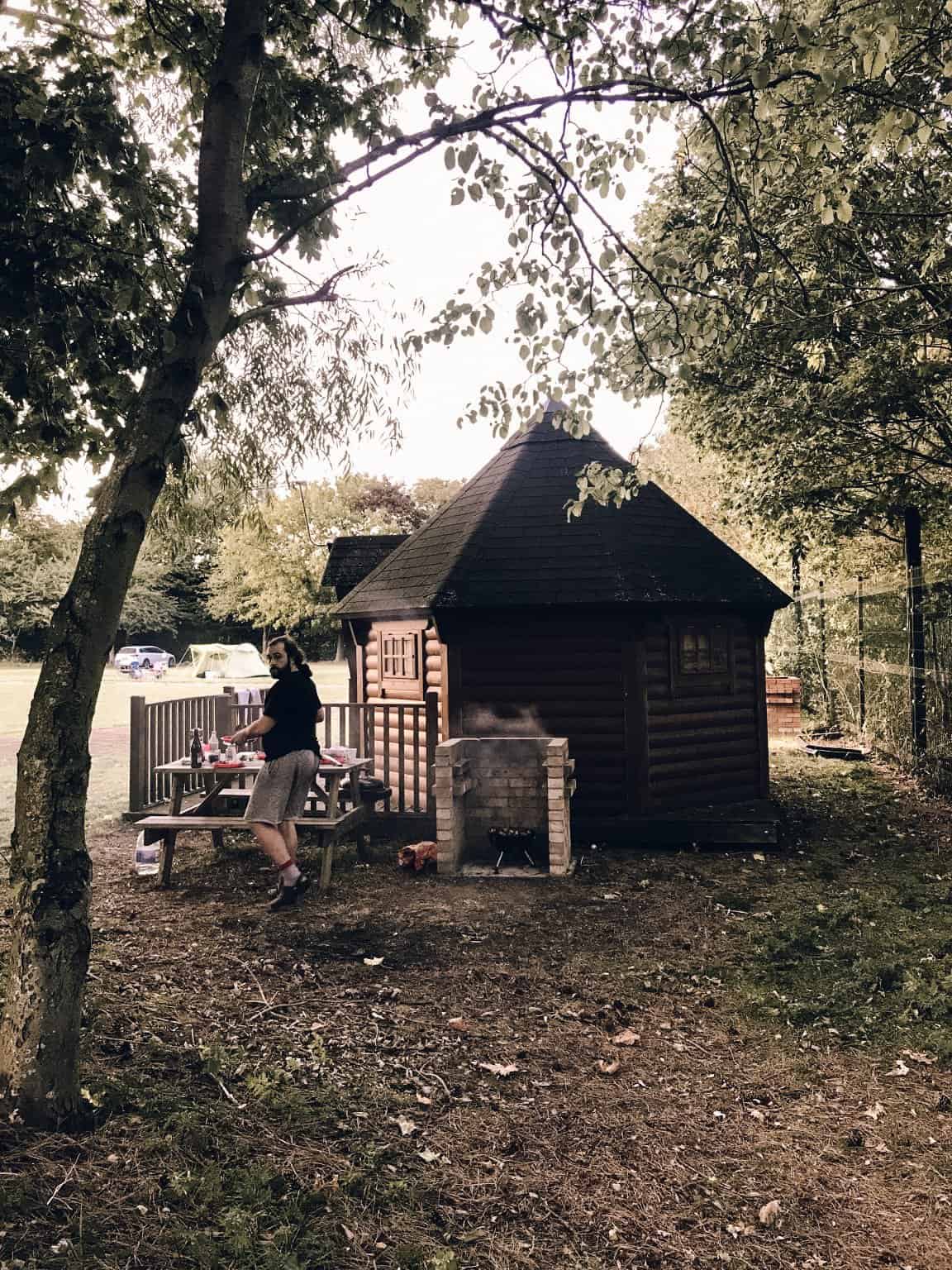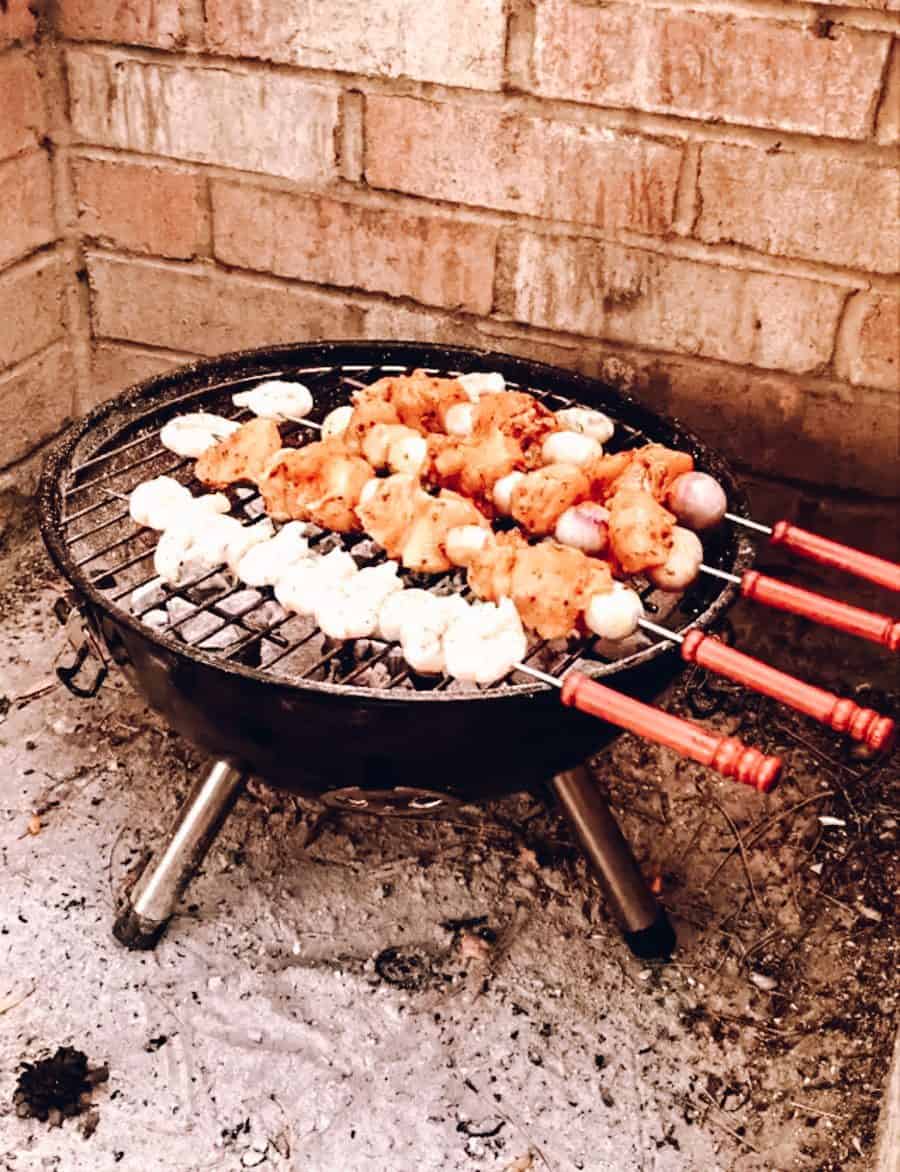 The amenities on the Lee Valley Camping & Caravan site were good:
Covid safe with: regular cleaning, toilets, showers, dish wash area
Individual fire pit/ BBQ area for the huts
Rentable fire pits and BBQ area for the wigwams
Shared BBQ and fire pit areas for the camping area
The caravan area didn't have these built-in but folks using those spaces look like they came equipped with gas cookers or their own BBQ's and fire pits, but if not, they could rent them from the front office too! Every Lee Valley guest gets their own login for the in and out gates and designated parking and with a one-way system, it was safe and easy to drive around the site in and out.
What we got up to on our visit. Spending only 2 nights and 2 and half days on site we did t have too much time to plan anything major especially as the original plan was the go white water rafting which we had to postpone due to travel issues for our travel buddies during Covid- which sucks but we were lucky enough to be able to postpone the booking and make the most of the weekend either way.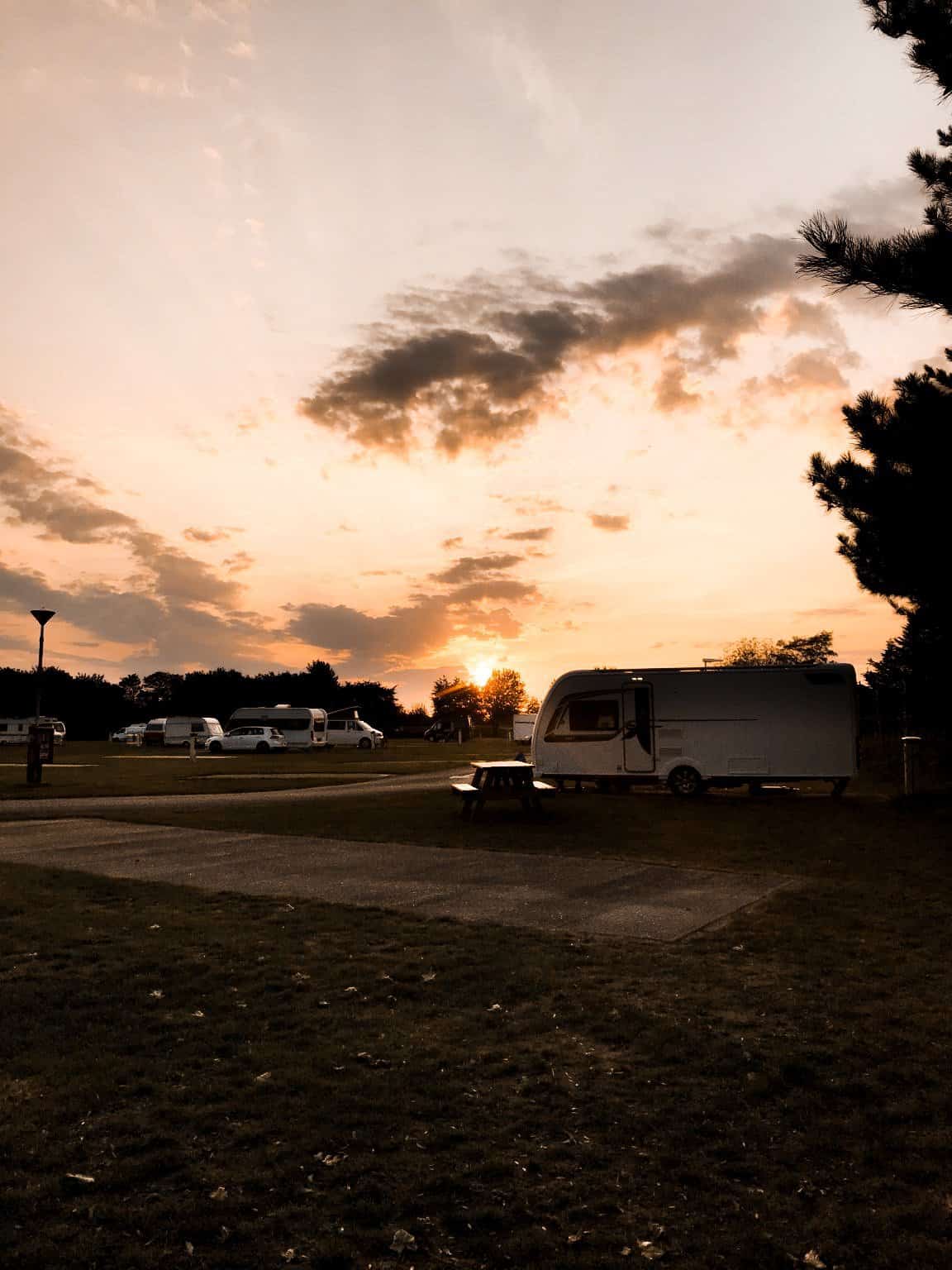 On Friday we booked tickets to the Paradise Wildlife Park. I've written up a little review for them too here! Check it out if you're thinking of visiting. The next day we decided to drive up to Epping's visitor centre and go on a long walk around Epping Forrest down to some ponds and back. Definitely recommend the space for cyclists, walkers and family as there is something for every with very low difficulty – just watch out for an array of mushrooms if you're with the kids!
Our check out was at 11am and we like to make ourselves comfortable – spreading out everywhere, so we needed to give ourselves some time to gather all our things, throw them in the car and checked out really smoothly at the front entrance. Would recommend!