Discovering Colchester: The Ultimate Guide to Britain's Oldest Recorded Town
Welcome to the enthralling world of Colchester, Britain's oldest recorded town. This destination is a study in contrasts, steeped in history yet buzzing with modernity. Here, Roman walls stand just a stone's throw away from contemporary art centres. Lush parks offer a tranquil escape near bustling markets. Ancient castles coexist with avant-garde theatres.
This blog aims to be your ultimate guide to Colchester. Consider it your compass, your treasure map, and your trusty tour guide all rolled into one. We'll explore myriad attractions, from well-known landmarks to hidden gems. Whether you're interested in historical sights, outdoor adventures, or culinary delights, we've got you covered.
So, strap in. It's going to be a riveting ride through this venerable yet vibrant gem of Britain.
Getting to Colchester / Walking to the Town Centre
Arriving by Train
Colchester has two main train stations: Colchester Town and Colchester North.
Colchester North: This is the larger of the two and is situated on the main line from London Liverpool Street. With trains operating at a regular pace, you'll find that you can get into London in just under an hour. Once you disembark at Colchester North, you'll notice a selection of taxicabs eagerly awaiting prospective passengers. Of course, you could opt for public transport, as several bus routes meander their way to the city centre from here.
Colchester Town: This is a smaller station but considerably closer to the city centre. From here, it's a mere 10-minute walk to the heart of Colchester's bustling marketplace and historic landmarks.
Park and Ride
If you're driving, consider making use of Colchester's Park and Ride facilities. These are strategically located to help you avoid the labyrinthine complexity of inner-city driving, while still enabling easy access to the city's centre. Parking your vehicle in these well-guarded lots, you then board a bus that transports you into the centre of Colchester in a matter of minutes, saving both your time and your sanity.
Walking to the Town Centre
Let's talk about the aesthetics and practicalities of walking in Colchester. The town is graced with various walking routes adorned with picturesque landscapes. Whether you're coming from a train station or the Park and Ride, directional signs are well-placed, ensuring that you don't find yourself walking in circles, metaphorically or literally.
Fun Things To Do In Colchester
Putt in the Park, Colchester
Not Just Putting, It's an Adventure
Gone are the days when mini-golf was simply a pastime for a sunny afternoon. At Putt in the Park, it's an all-encompassing recreational experience that unites families, friends, and even corporate teams. Situated in the heart of Colchester, this isn't just a golf course; it's an oasis of fun amidst the urban landscape.
The Putt in the Park Experience
Challenging Courses: The 14-hole mini-golf course isn't your usual, straightforward putt-putt. Expect strategically placed obstacles and challenging turns that demand skill and strategy.
Beautifully Designed: Expect verdant landscapes, flowing water features, and thematic décor that elevates your mini-golf experience to a completely different level.
Kid-Friendly: The course is designed to be enjoyable for both adults and children, making it an ideal family outing.
A Unique Offering
Quality Equipment: Say goodbye to the days of bent putters and chipped golf balls. Here, you'll find top-notch equipment to suit both amateurs and seasoned putters.
Food and Drink: Worked up an appetite? A cafe is conveniently located on-site, offering a range of light bites and refreshing beverages.
Photogenic Scenery: Amidst the finely manicured lawns and colourful setups, you'll find plenty of spots to capture the fun and excitement of your day.
Practical Tips
Opening Hours: Generally open Mon-Sun: 9am-6:00pm, though it's best to check the website for specific timings and any seasonal variations.
Location and Parking: Centrally located, it's easily reachable by public transport, but for those preferring to drive, parking is generally available.
Go to the Cinema – Colchester Odeon / Colchester Curzon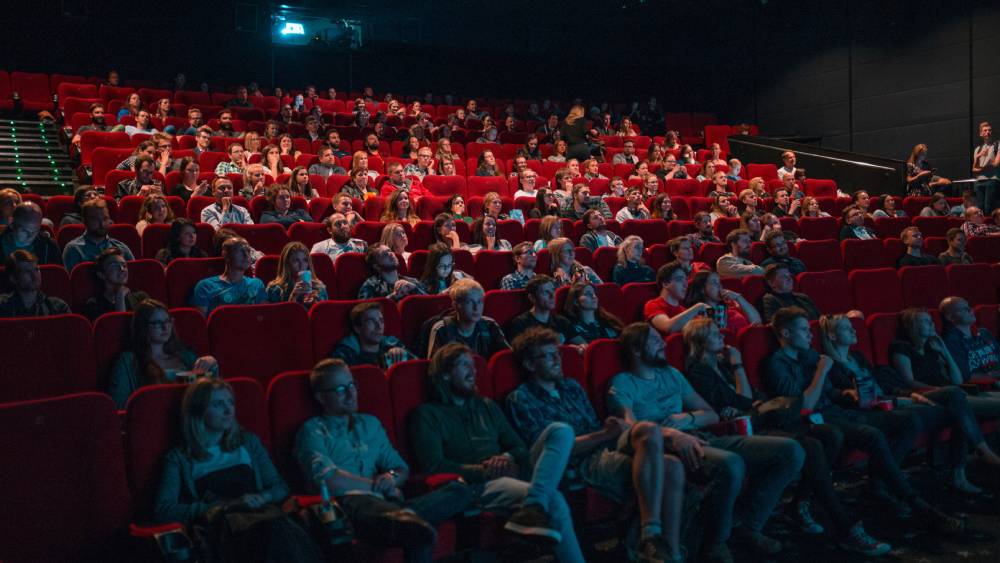 A Tale of Two Cinemas: Odeon & Curzon, The Cinematic Beacons of Colchester
The silver screen holds a special allure. It's where stories come alive, heroes are born, and memories are made. Colchester offers two exceptional cinematic experiences, each with its own character and charm: the Colchester Odeon and Colchester Curzon. But what sets them apart, you might ask? Let's explore.
Colchester Odeon: The High-Octane Multiplex Experience
Blockbusters and More: From the latest Hollywood flicks to nail-biting thrillers, the Odeon is your go-to place for mainstream cinematic indulgence.
State-of-the-Art: Boasting state-of-the-art screens and sound systems, the experience is nothing short of spellbinding.
Additional Amenities: With its in-house bar and a vast range of confectioneries, it ensures you've got all the necessary fodder for a great movie night.
Colchester Curzon: The Artistic Vanguard
Indie and International: If you're more inclined towards the artistic, less commercial side of cinema, Curzon is your haven. From indie gems to international hits, Curzon offers a rich tapestry of storytelling.
Chic Interiors: The Curzon is not just about the films; it's also about the experience. With its stylish interiors and boutique ambiance, it's a far cry from your average multiplex.
Sip and Watch: In a delightful twist, Curzon offers a well-stocked bar where you can enjoy a glass of wine or craft beer as you watch.
Comparative Highlights
Choice of Genre: Whether you want to watch a blockbuster action movie at Odeon or an indie drama at Curzon, Colchester has you covered.
Technological Aspects: While Odeon may offer the latest in cinematic technology like IMAX or 3D, Curzon relies on its intimate setting and quality storytelling to impress.
Practicalities
Accessibility: Both cinemas are conveniently located and easily accessible by public transport. For those driving, parking options are available near both locations.
Timings: Both cinemas offer a range of timings to suit your schedule, from matinées to late-night screenings.
Insider Tips
Membership Schemes: Both cinemas offer various membership options, providing frequent movie-goers with discounts and special screenings.
Early Booking: Particularly for blockbuster releases or special screenings, early booking is advised to secure the best seats.
So, whether you're an avid cinephile or someone who enjoys an occasional film, Colchester's Odeon and Curzon offer distinct experiences that cater to all tastes.
Colchester Community Stadium: The Home of Football in Colchester
A Modern Marvel with a Community Spirit
Colchester's football landscape is punctuated by the Colchester Community Stadium, more commonly known as the JobServe Community Stadium for sponsorship reasons. Opened in 2008, this modern facility is an embodiment of the community spirit that runs deep in the heart of Colchester.
What's On Offer?
Football Galore: Primarily the home of Colchester United Football Club, the stadium is your go-to destination for thrilling League Two action. Feel the pulsating energy of fans cheering, the roar of the crowd, and the adrenaline as the ball hits the back of the net.
Multi-Functional: While football remains its main attraction, the venue is designed for multipurpose use, hosting concerts, events, and business expos.
Great Eateries: From food stands selling classic British pies to more extensive eateries offering a full meal, the stadium makes sure that you're well-fed during your visit.
A True Fan Experience
Merchandise: Don a jersey or scarf from the official merchandise store to show your support.
Interactive: Before the game kicks off, younger fans can partake in fun activities and games around the stadium, making it a full family affair.
Easy Accessibility
Getting There: Located on the outskirts of Colchester, the stadium is accessible by car, bus, and even a shuttle service that runs on match days from Colchester railway stations.
Parking: Plenty of parking spaces are available, including dedicated spots for disabled fans.
A Stadium for All Seasons
The Colchester Community Stadium doesn't hibernate in the off-season. The venue becomes a hub for community events, business expos, and even the odd comedy show. It's a year-round epicentre of Colchester's active lifestyle.
So, whether you're a die-hard football fan or simply keen to experience the electric atmosphere of a British football match, Colchester Community Stadium provides a fitting backdrop for moments of shared jubilation and communal spirit.
Things To Do Outdoors in Colchester
Go for a Walk in Highwoods Park
A Verdant Paradise
Highwoods Country Park offers a superb opportunity for anyone craving a walk surrounded by nature's finest offerings. Covering an impressive 150 acres, this veritable haven of natural splendour is conveniently located to the north of Colchester.
Ample Footpaths
Upon entering the park, you'll be greeted by a cornucopia of walking routes. These are not just your run-of-the-mill footpaths; they are well-maintained, clearly marked, and offer different levels of walking difficulty to accommodate both leisurely strollers and more intrepid hikers. Maps are readily available at the visitor centre, so there's little risk of venturing off track and having an impromptu adventure, unless you so desire.
Features and Facilities
Visitor Centre: Here, you can arm yourself with all the knowledge you need for a fulfilling walk. The visitor centre often has not just maps but also leaflets on the park's flora and fauna.
Ponds and Lakes: Interspersed throughout Highwoods are bodies of water that provide not just scenic beauty, but also opportunities for wildlife spotting.
Play Areas: If you're accompanied by younger members of the family, rest assured that their need for play will be met by the park's designated play areas.
Seasonal Varieties
The park transforms through the seasons, offering an ever-changing backdrop to your walking experience. In spring, it is awash with daffodils and bluebells. During autumn, the trees adorn themselves in shades of russet and gold, turning the park into an artist's dream landscape.
A Portal to Another Time
Highwoods Park isn't just a random selection of trees and ponds; it has historical significance too. The area is known to have been a hunting ground in medieval times, and it even features an ancient wood known as "High Woods." Walking here almost feels like a journey through both space and time.
Wander Around Colchester's Historic Dutch Quarter
A Slice of the Netherlands in Colchester
The Dutch Quarter is one of Colchester's most picturesque areas, characterised by its narrow lanes, colourful facades, and period architecture. Originally settled by Flemish weavers in the 16th century, this area has retained much of its continental charm.
What to See
Architecture: The period houses with their distinctive Dutch gables are the first things that catch your eye. These buildings are not just pretty facades; they represent a rich cultural and architectural heritage.
Artisan Shops: The quarter is home to a variety of independent shops, offering everything from handmade crafts to boutique clothing.
Street Art: Artists have left their mark on the Dutch Quarter, making it a living gallery of murals and installations.
Special Features
Cobbled Streets: The original cobblestone streets have been preserved, adding a rustic touch that transports you back in time as you wander around.
St. Martin's Church: An architectural masterpiece dating back to the Medieval period, St. Martin's Church is a must-see landmark in the Dutch Quarter.
Year-Round Events
Historical Tours: The Dutch Quarter often features in historical walking tours of Colchester, offering a deeper understanding of its significance.
Art Festivals: During the summer months, the Dutch Quarter transforms into an open-air art market. It's the perfect time to buy a unique piece of art while enjoying the sun and continental vibes.
Why Should You Wander Around the Dutch Quarter?
Photogenic: This area is a photographer's dream, offering a range of unique backdrops for portrait photography or casual snaps.
Cafés and Pubs: The Dutch Quarter is a haven for coffee lovers and those who enjoy a quiet pint. The eateries and pubs here offer a cosy, laid-back atmosphere that's hard to find elsewhere in Colchester.
Pro Tips
Parking: Parking can be tricky in the Dutch Quarter due to its narrow lanes. It's advisable to park in a nearby public car park and then explore on foot.
Guided Tours: If you're a history buff, consider booking a guided tour to get the most out of your visit. The stories and facts shared by the guides bring another layer of richness to this already enchanting area.
Colchester Zoo
Not Just an Animal Park, but a Conservation Haven
Colchester Zoo is more than just a zoological garden; it's a conservation centre that takes you on a journey through diverse ecosystems, right from the African savannah to tropical rainforests. Home to over 270 species, this zoo offers an unparalleled experience in wildlife education and entertainment.
Must-See Exhibits
Kingdom of the Wild: This exhibit recreates an African savannah, complete with giraffes, zebras, and ostriches. The walk-through experience allows you to get incredibly close to these magnificent creatures.
Playa Patagonia: This sea lion enclosure features a 24-metre underwater tunnel, offering a unique perspective as you watch these aquatic mammals glide gracefully by.
Dragons of Komodo: Encounter the world's largest species of lizard, the Komodo Dragon, in an exhibit designed to mimic its natural habitat.
Special Features
Interactive Feeding: Several times throughout the day, you have the opportunity to witness (and sometimes participate in) feeding sessions for different animals. This hands-on approach makes for an engaging educational experience.
Zoo Academy: Aimed at younger visitors, this is an educational programme that provides a deeper understanding of animal behaviour and conservation efforts.
Reasons to Visit
Family Fun: With adventure playgrounds, face painting, and a miniature railway, the zoo offers a multitude of activities to keep younger visitors entertained.
Conservation Initiatives: The zoo is deeply involved in worldwide conservation projects, and a visit here supports their continued efforts in species preservation.
Important Information
Tickets: Prices vary according to the season, and it's generally cheaper to book online in advance. Family and group discounts are available.
Amenities: The zoo is equipped with several eateries offering a range of food options, from fast food to healthier alternatives.
Insider Tips
Arrive Early: To make the most of your visit, it's advisable to arrive early, especially if you wish to catch the interactive feeding sessions or animal talks.
Zoo Map: Grab a map at the entrance. The zoo is extensive, and a map will help you plan your day more efficiently, ensuring you don't miss out on any exhibits or activities.
Explore Cudmore Grove Country Park, East Mersea
A Coastal Escape with a Touch of History
Cudmore Grove Country Park is situated in East Mersea, offering a compelling blend of scenic coastline, verdant landscapes, and intriguing historical artefacts. Its strategic location at the mouth of the Blackwater Estuary makes it a magnet for both history buffs and nature enthusiasts.
Highlights and Activities
Beach Area: The park boasts a clean and serene beach that's perfect for a relaxing day by the sea, complete with the opportunity for paddling and sandcastle-building.
Meadows and Woodlands: For those who prefer the shade of trees to the openness of the beach, the park offers a variety of trails through meadows and woodlands.
Birdwatching: Given its estuarine location, the park is an ornithologist's dream, attracting a variety of migratory and resident bird species.
Special Features
Historical Significance: The park is home to archaeological finds dating back to the Roman and even pre-Roman eras, with signage providing historical context for these intriguing relics.
Educational Visitor Centre: Information boards and displays in the visitor centre offer insights into the park's flora, fauna, and history, enriching your visit with educational context.
Why You Should Visit
Versatility: Whether you're interested in history, ecology, or simply soaking up the sun, Cudmore Grove offers something for everyone.
Family-Friendly: With its well-maintained facilities, including picnic spots and children's play areas, the park is a fantastic destination for family outings.
Essential Information
Parking: There's a pay-and-display car park on-site, which is generally well-maintained and offers easy access to the main attractions.
Dog Policy: Dogs are welcome but must be kept on leads in designated areas to protect the local wildlife.
Savvy Tips
Tide Times: If you're planning a beach day, be sure to check the tide times. Low tide unveils a vast expanse of sand, perfect for beach games and exploration.
Events and Activities: The park occasionally hosts ranger-led activities and nature walks, providing a more structured way to explore and appreciate this natural gem.
Visit West Mersea
The Coastal Gem of Essex
West Mersea is a delightful coastal town known for its maritime heritage, charming streets, and, most importantly, its seafood. Situated on Mersea Island, the town has long been a favourite spot for those looking to experience the quintessential British seaside, albeit with an Essex twist.
Points of Interest
The Old Oyster Bar: One cannot visit West Mersea without indulging in its famous oysters. The Old Oyster Bar provides freshly caught oysters, offering a taste of the sea that's second to none.
Mersea Island Vineyard: A trip to West Mersea wouldn't be complete without a visit to its vineyard. Whether you're an oenophile or a casual wine drinker, a tour and tasting session here is highly recommended.
Mersea Museum: Learn about the island's history, from its early Roman settlements to its modern-day fishing industry, at this informative local museum.
Special Features
Houseboats: Unique to this area, the charming houseboats anchored along the coastline provide an idyllic and unusual backdrop to your visit.
Sailing Opportunities: West Mersea is a haven for sailing enthusiasts, and you can either join a local sailing club for the day or just enjoy watching the boats from the shore.
Why You Should Visit
Scenic Beauty: The sunsets here are nothing short of spectacular. Grab a glass of local wine and some seafood, and settle in for the show.
Local Events: From regattas to seafood festivals, West Mersea is a hub of activity, especially during the summer months.
Important Information
Accessibility: While there is a local bus service, the most convenient way to reach West Mersea is by car. There is ample parking available in the town.
Accommodation: From cosy bed and breakfasts to more modern hotels, West Mersea offers a range of lodging options to suit all budgets.
Expert Recommendations
Foot Ferry to Brightlingsea: For a small fee, you can take a foot ferry to nearby Brightlingsea, adding another layer to your coastal Essex adventure.
Seasonal Delights: If you're visiting during the oyster season (usually September to April), don't miss the Mersea Island Oyster Feast, an annual event celebrating the town's prized bivalves.
Explore Wivenhoe
A Riverside Haven of Art and Culture
Wivenhoe, situated along the banks of the River Colne, is a picturesque town that blends the allure of a historic fishing port with a contemporary artistic spirit. Just a few miles southeast of Colchester, Wivenhoe is replete with Georgian and Victorian architecture, cobbled streets, and a vibrant arts scene.
Key Attractions
Wivenhoe Quay: The heart of the town, this quayside area is home to a variety of shops, cafes, and galleries, making it an ideal spot for leisurely strolls and people-watching.
Nottage Maritime Institute: A hidden gem, this museum offers a fascinating look into the town's maritime history, featuring a range of models, paintings, and artefacts.
Wivenhoe Woods: This area provides an array of walking and cycling paths, perfect for those who wish to explore the town's natural surroundings.
Special Features
Artistic Community: Wivenhoe has a flourishing arts scene, with various studios and galleries featuring works by local artists. Art festivals and exhibitions are regular occurrences, contributing to the town's cultural richness.
Fishermen's Huts: Scattered along the riverside, these traditional fishermen's huts add a unique, rustic charm to Wivenhoe's scenic landscape.
Reasons to Visit
Culinary Delights: Being a riverside town, Wivenhoe offers some excellent seafood dining options, including locally-sourced fish and chips.
Tranquil Atmosphere: Far removed from the hustle and bustle of city life, Wivenhoe offers a peaceful environment that is ideal for relaxation and reflection.
Important Practicalities
Getting There: Wivenhoe has its own train station, making it easily accessible from Colchester and other surrounding towns. Alternatively, you can drive and make use of the available parking options.
Accommodation: While limited, there are a few bed and breakfast options in Wivenhoe for those who wish to extend their stay.
Local Insider Tips
River Cruises: Some local operators offer river cruises, providing a different perspective of Wivenhoe and the River Colne.
Event Calendar: Always check the local event calendar, as Wivenhoe is known for hosting a variety of cultural and social events throughout the year, from art exhibitions to seasonal fairs.
Explore Rowhedge Village
The Riverside Village that Time Forgot
Rowhedge is a quaint riverside village located on the River Colne, offering a glimpse into England's past with its idyllic setting and charming architecture. Often overshadowed by its more prominent neighbours, Rowhedge offers an authentic, peaceful experience.
Must-See Places
Albion Wharf: This historic wharf is the lifeblood of the village, with boats, both old and new, lining the water's edge. It's the perfect location for a leisurely stroll or a bit of peaceful angling.
St. Lawrence Church: An architectural marvel dating back to the 19th century, this church is a testament to the village's historical richness.
The Old Ship Inn: No visit to Rowhedge would be complete without a pint in this traditional English pub, which boasts an extensive range of ales and a warm, welcoming atmosphere.
Unique Characteristics
Small-Scale Fishing Operations: Unlike more commercial locations, Rowhedge maintains a small but active fishing community, adding authenticity to your visit.
Community Events: The village is known for its community-driven events, such as the annual Rowhedge Regatta, which brings the whole community together in a grand maritime celebration.
Why It Deserves a Visit
Natural Beauty: The village offers a unique blend of riverside views and lush greenery, providing ample photographic opportunities.
Off the Beaten Path: Rowhedge offers a less commercialised, more serene experience, making it ideal for those looking to escape the crowds.
Practical Information
Transport: The village doesn't have a train station, but it's just a short drive from Colchester. There are also regular bus services connecting Rowhedge to Colchester and other nearby locations.
Amenities: While small, the village does have a few convenience shops and dining options to meet basic needs.
Savvy Suggestions
Footpaths: Rowhedge is surrounded by scenic footpaths that lead to various viewpoints along the river. These paths are generally not crowded, offering a private and intimate walking experience.
Local Crafts: Be sure to visit some of the local shops that sell handcrafted goods. Not only will you be supporting local artisans, but you'll also take home a unique memento of your visit.
Visit Dedham and Constable Country
The Quintessential English Countryside
Located just a stone's throw from Colchester, Dedham is part of the celebrated area known as Constable Country, named after the landscape artist John Constable whose paintings immortalised its serene beauty. This part of Essex is often considered the epitome of idyllic English countryside, replete with rolling hills, meandering rivers, and quaint cottages.
Places of Interest
Flatford Mill: This 16th-century watermill, a prominent feature in Constable's paintings, is an unmissable site, hosting an exhibition about the artist and his connection to the landscape.
Dedham Parish Church: This historic church, officially known as St. Mary the Virgin, is an architectural marvel with a history that stretches back over 500 years.
Dedham Art and Craft Centre: Housed in a converted church, this centre is a treasure trove of local arts and crafts.
Unique Elements
Boating on the River Stour: One of Dedham's prime attractions is the opportunity to hire a rowing boat and float along the peaceful River Stour, replicating scenes straight out of a Constable painting.
Walks and Trails: Dedham offers a multitude of scenic walking routes, including the famous Constable Walk, which takes you through some of the landscapes that inspired the artist's most iconic works.
Why Dedham is a Must-Visit
Scenic Bliss: The area is renowned for its natural beauty, offering a peaceful haven for walkers, artists, and anyone looking to escape the hustle and bustle of modern life.
Historical Relevance: Being the birthplace of John Constable, Dedham offers a historical perspective on one of England's most renowned landscape artists.
Essential Logistics
Getting There: Dedham is best accessed by car, though there are also bus services from Colchester. Dedicated parking areas are available near key attractions.
Accommodation: A variety of options, from traditional inns to more contemporary hotels, are available for those wishing to extend their stay.
Insider's Tips
Visit in Autumn: While Dedham is beautiful year-round, it truly comes to life in autumn when the foliage turns a myriad of vibrant colours.
Local Eateries: After a long day of exploring, unwind at one of the local pubs or cafes, many of which serve locally-sourced produce and offer splendid views of the surrounding countryside.
Beth Chatto Gardens
A Horticultural Masterpiece
Beth Chatto Gardens, located just a short drive away from Colchester, are a horticulturist's dream come true. Created by the legendary plantswoman Beth Chatto, the gardens are a living testimony to her philosophy that plants thrive best when placed in conditions that mimic their natural habitat.
Must-See Sections
The Gravel Garden: Initially an old car park, this area has been transformed into a stunning dry garden that never needs watering, showcasing how a barren space can become an eco-friendly oasis.
The Woodland Garden: A canopy of mature trees shelters an understorey of shade-loving plants, offering a serene setting that invites contemplation.
The Water Garden: Complete with meandering streams and a variety of aquatic plants, this area serves as a tranquil refuge that transports visitors to a Zen-like state.
Noteworthy Features
Seasonal Beauty: The gardens are meticulously designed to offer something of interest in every season, be it the budding blooms of spring or the rich hues of autumn foliage.
Educational Aspect: Each section is well-labelled, providing visitors with insights into plant species and their natural habitats, making it an educative experience as well.
Reasons for Making the Journey
Photographic Opportunities: Whether you're an amateur or a seasoned photographer, the gardens offer endless vistas worth capturing.
Environmental Awareness: The gardens serve as an example of sustainable gardening practices, promoting environmental stewardship.
Practical Considerations
Transportation: Driving is the most convenient option, with ample parking available on-site. Public transport options are limited but do exist.
Entry Fee: An admission fee is charged, which goes towards the maintenance of the gardens. It's advisable to check the website for current rates and any seasonal discounts.
Pro Tips
Guided Tours: To truly appreciate Beth Chatto's genius, consider joining one of the guided tours that delve deep into the garden's design and the principles behind it.
Tea Room: After exploring the gardens, the on-site tea room provides a perfect spot for refreshments, offering a range of locally-sourced snacks and beverages.
Riverside Walk / River Colne
A Waterside Sojourn in Colchester
The Riverside Walk along the River Colne offers a tranquil escape right in the heart of Colchester. This natural corridor is not only an environmental treasure but also a fantastic way to explore different facets of the town.
Key Highlights
Natural Beauty: The lush greenery and serene waters of the River Colne create a picturesque backdrop for a leisurely stroll.
Historical Bridges: The route features several charming bridges, some with historical significance, that make for excellent photo opportunities.
Public Art: The walk also includes various public art installations that add a cultural dimension to your experience.
The Loop
Starting Point: The walk can begin at either Castle Park or near the University of Essex, depending on where you are.
Ending Point: Regardless of your starting point, a well-signposted loop helps ensure that you don't stray too far from your original location.
What Makes it Special
Accessibility: The Riverside Walk is easily accessible from different parts of the town, making it a convenient outing for people of all ages.
Wildlife Viewing: The area is rich in birdlife and occasionally you may spot small mammals like rabbits and squirrels, adding an element of wildlife observation to your walk.
Practical Advice
Duration: The whole walk can be comfortably completed in 1-2 hours, but with optional detours and stops, you can easily spend half a day.
Footwear: The path can get muddy, especially after rainfall, so appropriate footwear is advised.
Dog-Friendly: If you're a dog owner, the Riverside Walk is also dog-friendly, but it's good to have them on a leash in certain areas.
Insider Tips
Seasonal Changes: The experience of the walk can vary dramatically with the seasons. Spring offers a burst of new growth and flowers, summer provides lush greenery, autumn showcases a spectacle of changing colours, and winter brings its own stark beauty.
Local Cafés and Pubs: There are several spots along the route or nearby where you can enjoy a cup of tea or even a pint, making it easy to incorporate a refreshment break.
North Hill
A Vertical Adventure in the Heart of Colchester
North Hill is more than just a sloping street in the middle of town; it's a vertical adventure teeming with history, architectural splendor, and modern-day amenities. This incline offers a layered experience that warrants more than just a casual stroll.
Standout Features
Historic Architecture: As you walk up the hill, you'll notice an array of stunning historic buildings that represent various architectural periods, from Georgian facades to Victorian establishments.
Local Businesses: North Hill is bustling with independent shops, boutiques, and eateries that add a unique flair to the street.
Viewpoint: When you reach the top, the elevated position provides an opportunity for panoramic views of the town and beyond.
History & Significance
Roman Connection: As with much of Colchester, North Hill has Roman roots. The alignment of the road may have Roman origins, adding another layer to its historical significance.
Modern Transformation: Over the years, North Hill has adapted to modern needs without losing its historic charm, making it a microcosm of Colchester itself.
Why It's Worth the Walk
Photography Opportunities: The various buildings and viewpoints offer excellent opportunities for photography, capturing both the historic and the contemporary.
Culinary Delights: Whether it's a charming café or a fine dining establishment, North Hill has something to satisfy every palate.
Practical Considerations
Incline: As the name suggests, the hill has an incline. While it's not steep, it may require moderate physical effort to climb, especially for those with mobility issues.
Parking: If you're driving, bear in mind that parking spaces can be limited, especially during peak hours.
Expert Advice
Time of Day: The atmosphere on North Hill changes throughout the day. Morning offers a quieter experience, while the evening sees the area come alive with locals and visitors alike.
Events: Occasionally, North Hill serves as a venue for local events and festivals, further enhancing its role as a communal space.
Tiptree Tea Room, Museum, and Jam Shop
More Than Just a Tea Room: A Culinary and Cultural Experience
Visiting Tiptree is not just about having a cup of tea; it's a journey into British culinary heritage, more specifically into the art of jam-making. This establishment is a triple treat offering a tea room, a museum, and a jam shop, each a different facet of the rich history and tradition of Tiptree and its world-renowned jams.
A Wholesome Trifecta
Tea Room: The heart and soul of the Tiptree experience. Here you can indulge in an array of delectable scones, cakes, and, of course, the iconic Tiptree jams. Not to forget a cup of perfectly brewed tea to wash it all down.
Museum: Adjacent to the tea room is the museum, a treasure trove of artefacts and historical documents that tell the compelling story of Tiptree jam through the years.
Jam Shop: Your experience wouldn't be complete without a visit to the shop, where you can purchase your favourite jams, and perhaps even discover new ones.
The Uniqueness of the Experience
Locally Sourced Ingredients: The ingredients for the jams and the items in the tea room are sourced from local farms, making the Tiptree experience authentic and sustainable.
Multi-sensory Experience: It's not just about taste; it's about the aroma of freshly brewed tea, the visual feast of colourful jams, and the tactile pleasure of spreading jam over a warm scone.
Why It's A Must-Visit
Photographic Opportunities: The rustic interior of the tea room and the picturesque surroundings offer perfect photo ops for capturing your visit.
Educational: Beyond the culinary delights, there's a learning experience waiting for you. The museum offers fascinating insights into the history of jam-making and the Tiptree brand.
Practical Information
Location: Situated in the quaint village of Tiptree in Essex, it's a brief journey from Colchester, making it a convenient day trip.
Accessibility: Easily accessible by car or local transport, the establishment also offers ample parking.
Insider Tips
Seasonal Specials: Keep an eye out for seasonal offerings in both the tea room and the jam shop. Autumn might bring a pumpkin jam, while summer may offer a unique berry blend.
Gift Hampers: If you're looking for a lovely memento or gift, the shop offers customisable hampers that you can fill with an assortment of jams and other Tiptree products.
Historical Things To See In Colchester
Visit Colchester Castle
An Architectural Marvel
Colchester Castle is not just a structure; it's a monumental icon representing a blend of historical epochs, starting from the Roman foundations upon which it stands to its Norman architecture. It's the largest Norman keep in Europe, which is an accolade worth mentioning more than once for emphasis.
Inside the Castle
Museum Exhibits: Once you cross the threshold, you'll find that the castle is home to a museum that takes you on a journey through time. Exhibits range from Roman artefacts to more recent local history.
Interactive Experiences: This isn't a museum where you only look at things behind glass cabinets. You're encouraged to engage with history, through interactive exhibits that are equally educational and fun.
Guided Tours: If you're the sort who loves a narrative, then consider taking one of the guided tours. These tours, led by knowledgeable guides, offer fascinating insights that you may not get from simply wandering around.
The Gardens
It would be remiss to discuss the castle without a nod to the equally impressive Castle Park surrounding it. This offers another opportunity for a scenic walk, in case you haven't had your fill at Highwoods Park. Benches are strategically placed for moments when you'd like to sit and soak in the natural beauty.
Special Events
Throughout the year, Colchester Castle hosts a variety of events, including but not limited to:
Civil War Reenactments: Witness history come alive as actors in period costumes reenact scenes from the Civil War.
Children's Workshops: During school holidays, special workshops and events are organised to keep younger visitors engaged.
Not Just a Daytime Affair
The castle isn't merely a daytime attraction. Occasionally, there are night-time events like candle-lit tours, offering a completely different ambience and making you feel as though you've stepped into a gothic novel.
Why Should You Visit?
The experience of visiting Colchester Castle is multifaceted. It's an education, it's a walk in nature, and it's a step back in time, all rolled into one compelling package. The sheer breadth of experiences on offer makes it an absolute must-visit for anyone in or near Colchester.
Walk Around Colchester's Roman Wall
Historical Context
The Roman Wall in Colchester is not merely a relic; it's a living testimony to the town's rich and layered history. Erected around AD 65-80, it's the oldest Roman wall in Britain. But don't mistake its age for fragility; it has withstood the test of time and stands as a robust reminder of a bygone era.
The Walk Itself
Length and Terrain: The wall extends for about 2.8 kilometres and offers a walk that can be leisurely completed in an hour or so. The terrain varies, giving you a mix of flat paths and slight inclines, enough to keep the walk interesting but not strenuous.
Plaques and Information Boards: Strategically placed along the route are plaques and information boards that offer tidbits about the wall's history. These are not bland, monotonous write-ups but engaging pieces of information that add another layer to your understanding of the wall.
Viewpoints: There are specific spots where you can stop and take in panoramic views of Colchester. These are not just arbitrary points but carefully chosen locations that offer the best vistas.
What Can You See?
Balkerne Gate: One of the preserved Roman gates that offer a glimpse into the architectural prowess of the Romans.
Duncan's Gate: Another Roman gate, though less preserved than Balkerne, yet equally enchanting.
Priory Park: The wall's route will take you near this park, another green space in Colchester where you could opt for a detour if you wish.
A Seasonal Affair?
While you can walk along the wall year-round, each season offers a unique experience. In spring, the adjoining gardens and trees are in bloom; in autumn, you walk on a carpet of fallen leaves.
Special Events
Guided Tours: Occasional guided tours are available where local historians give you an in-depth understanding of the wall, its construction, and its significance in British history.
Roman Wall Festival: This annual event celebrates the history of the wall with activities, workshops, and historical reenactments.
Why Take This Walk?
Walking around Colchester's Roman Wall is like taking a stroll through history. It's a tactile experience that engages not just your legs but also your mind and, dare we say, your soul. It's not just a walk; it's a lesson in architecture, history, and the inexorable passage of time.
Hollytrees Museum
An Authentic Window into Colchester's Past
Located in the splendid Hollytrees House overlooking Colchester Castle Park, Hollytrees Museum is a free-to-visit museum that serves as a delightful journey into the domestic and decorative arts spanning three centuries of fascinating history.
What's Inside
Themed Rooms: As you wander through the museum, you'll encounter various rooms, each devoted to a specific era or theme. These rooms are not just a collection of artefacts but have been designed to recreate the atmosphere of their respective periods.
Interactive Exhibits: For families with children, or indeed any visitor who likes a hands-on experience, the museum offers various interactive displays. These are educational yet entertaining, perfect for visitors of all ages.
Temporary Exhibitions: In addition to its permanent displays, Hollytrees Museum features rotating exhibitions, ensuring that there's always something new to see.
Special Features
Clock Collection: One of the standout features of Hollytrees Museum is the Bernard Mason clock collection, a fascinating chronicle of clock-making history.
Toy Gallery: For something lighter but equally enchanting, the toy gallery offers a nostalgic trip down memory lane, displaying toys from various eras.
Location, Location, Location
The museum's strategic location overlooking the Colchester Castle Park is not just convenient but adds another layer of experience to your visit. A stroll in the park before or after your museum tour comes highly recommended.
Accessibility
Much like the Firstsite, Hollytrees Museum also prioritises accessibility, making it a comfortable experience for visitors with limited mobility.
Why Visit Hollytrees Museum?
It offers an intimate look into the lives of people who lived in Colchester across different periods. Unlike other larger, more impersonal museums, Hollytrees is like walking through a well-preserved home, an intimate experience that makes the past come alive.
Extra Nuggets
Events and Workshops: Hollytrees Museum hosts occasional events, talks, and workshops, often tied to the temporary exhibitions or significant dates in the calendar.
Gift Shop: A quaint little shop offers you the chance to pick up souvenirs that are as unique as the museum itself.
Colchester Natural History Museum
A Haven for Nature Enthusiasts
Tucked away in a beautiful Victorian building that was once the All Saints' Church, the Colchester Natural History Museum offers an enthralling journey into the natural world that surrounds Colchester, focusing on local wildlife and geology.
The Exhibits
Animal Displays: From taxidermied specimens to intriguing skeletal structures, the museum provides a comprehensive view of the native fauna. Each exhibit is not just visually appealing but also accompanied by detailed information.
Geological Section: Interested in rocks and minerals? The geological section presents an in-depth look at the Earth's treasures, many of which are found in and around Colchester.
Interactive Zones: Especially popular among younger visitors, the interactive zones allow hands-on exploration. It's learning made fun, encouraging a more engaged form of education.
Special Features
Seasonal Exhibitions: The museum regularly updates its exhibits to match the seasons, offering a continually evolving experience.
Aquarium: Yes, there's a small but captivating aquarium section that highlights local aquatic life. It's like having a tiny slice of the ocean right in the middle of Colchester.
Accessibility
Wheelchair Access: Given the nature of the old building, accessibility can be somewhat limited. However, effort has been made to make the ground floor wheelchair accessible.
Audio Guides: For those who prefer an auditory experience, the museum offers audio guides that enrich your visit with additional facts and stories.
Why Should You Visit?
The Colchester Natural History Museum offers a captivating lens through which to explore the natural world, making it as educational as it is entertaining. It's not just a place to pass the time but a venue where time feels suspended as you delve into the wonders of nature.
Insider Tips
Photography: While photography is generally permitted, some areas or exhibits might have restrictions. Always look for signage or consult with the staff.
Check the Calendar: The museum hosts various events, including nature walks and expert talks that add another layer to your experience. Checking their events calendar could help you plan your visit more effectively.
Roman Circus Centre
Unearthing a Hidden Gem
Often overlooked but richly fascinating, the Roman Circus Centre is the UK's only known Roman chariot-racing arena. Its unassuming exterior belies the wealth of historical treasure that awaits inside.
Inside the Centre
Interpretive Displays: As you walk into the centre, you're greeted by a series of panels and displays that detail the history of the Roman Circus, making it accessible even for those with no prior knowledge of Roman history.
Archaeological Finds: The centre houses a range of artefacts unearthed from the site, including Roman coins, pottery, and remains of the chariots that once raced in the circus.
3D Model: A detailed 3D model gives you an aerial perspective of what the circus would have looked like in its prime, adding a touch of imagination to the experience.
Special Features
The Starting Gates: The starting gates, known as the 'carceres,' have been reconstructed and stand as a significant feature within the centre. They provide a tangible connection to the chariot races that once captivated Roman audiences.
Guided Tours: The centre offers guided tours that are not merely informative but passionately delivered, making the history come alive. These tours often include visits to portions of the site that are not generally accessible to the public.
Why Visit the Roman Circus Centre?
This isn't just another museum; it's a unique space that offers something you can't find elsewhere in the UK. It provides an enriching deep dive into a lesser-known aspect of both Colchester's and Britain's Roman heritage.
Accessibility
The Roman Circus Centre is wheelchair friendly, ensuring that history is accessible to everyone. There are also educational materials available in multiple formats for those with sensory impairments.
Insider Tips
Gift Shop: The on-site gift shop offers a variety of historically themed memorabilia, from books about Roman history to replicas of artefacts. It's a perfect place to pick up a unique souvenir.
Check the Events Calendar: Special events, such as reenactments and lectures, are conducted periodically. These events provide a different and more immersive way to engage with the site.
Layer Marney Tower
The Majestic Tudor Statement
Layer Marney Tower, situated not far from Colchester, is England's tallest Tudor gatehouse, offering an awe-inspiring look into the country's history. Built during the reign of Henry VIII, this architectural gem combines both Tudor and Italianate styles, making it a striking and unique feature in the Essex landscape.
Unmissable Features
The Tower: At a height of 80 feet, the main tower offers a panoramic view of the surrounding countryside and even distant views of Colchester. The climb is steep, but the vista is worth every step.
The Gardens: Surrounding the tower are beautifully manicured gardens, adding a touch of refined elegance to the historic structure.
The Church of St Mary the Virgin: Located within the estate, this 16th-century church complements the tower and offers its own historical and architectural insights.
Distinctive Qualities
Architectural Brilliance: The unique blend of Tudor and Italianate styles makes Layer Marney Tower a fascinating study in architecture, appealing to both history buffs and design enthusiasts.
Interactive Exhibits: The tower also houses a museum-like exhibit that explains its history, offering visitors a chance to immerse themselves in its storied past.
Why It's a Must-Visit Location
Views, Views, Views: The tower provides some of the most magnificent views you can find in Essex, especially if you're lucky enough to visit on a clear day.
History in Every Stone: The sense of history is palpable, providing a direct connection to England's illustrious past.
Logistics and Practicalities
Getting There: Like many attractions near Colchester, a car is the most convenient way to reach Layer Marney Tower. However, it's also accessible via a combination of public transport and a bit of walking.
Admission Fees: Entry is ticketed, and it's advisable to check the current fees and opening hours on their official website.
Expert Tips
Photography: Don't forget your camera, as the photo opportunities are endless, from capturing the architectural details to the stunning landscapes seen from the top.
Events: The site hosts a range of events throughout the year, including historical reenactments and garden shows, so check the events calendar when planning your visit.
Colchester Jumbo Water Tower
An Iconic Landmark with More Than Just Storage
Though water towers are usually not the first thing that comes to mind when planning a tourist itinerary, Colchester's Jumbo Water Tower is an exception. This monumental Victorian structure, built in 1883, serves both as a functional edifice and an architectural marvel, giving visitors a glimpse into the ingenuity of 19th-century engineering.
Noteworthy Characteristics
Height and Capacity: The Jumbo Water Tower rises to a height of 35.37 meters and could originally hold 1,200,000 litres of water, a remarkable feat for its time.
Architectural Design: It boasts a unique blend of Victorian and Gothic architectural elements, adorned with ornate ironwork and terracotta detailing.
Historical Importance: The tower is a listed building and is considered one of the most impressive surviving water towers in the United Kingdom.
Why Visit Jumbo?
Iconic Structure: Given its height and design, Jumbo is easily visible from various parts of Colchester, offering excellent photo opportunities and adding a unique element to the city's skyline.
Technical Marvel: For those interested in civil engineering or architecture, a closer inspection of the tower reveals the technical prowess that went into its construction.
A Close-up Experience
Guided Tours: Occasionally, guided tours are available that allow you to explore the structure in detail and gain insights into its history and construction.
Information Plaques: Around the base of the tower, you'll find plaques that provide information on its history, construction, and significance.
Tips and Suggestions
Accessibility: The tower is located in the Balkerne Gardens area, easily accessible by foot or car.
Seasonal Decorations: During special occasions or festivals, Jumbo is sometimes adorned with lights or decorations, adding a festive touch to its imposing structure.
Weather Conditions: As an outdoor attraction, visibility and the overall experience can vary depending on the weather. So, choose a clear day for your visit if possible.
Colchester Town Hall
More Than Just a Civic Building: A Testament to Colchester's Heritage
At first glance, Colchester Town Hall might seem like a mere administrative hub. However, it is an architectural masterpiece that stands as a tribute to the town's rich history and civic pride. From its clock tower to the council chambers, every inch of this edifice oozes a certain grandeur that captures the essence of Colchester.
Significant Features
Clock Tower: One of the most noticeable features is the 50-metre high clock tower, inspired by St. Mark's Campanile in Venice. It provides a striking backdrop to the High Street.
Interiors: The interiors feature intricate woodwork, murals, and stained-glass windows that showcase exceptional craftsmanship.
Statues and Memorials: The building is adorned with various statues, including one of Queen Victoria, and war memorials that add to its historical context.
The Experience
Guided Tours: Though it's a working building, guided tours are occasionally available, which give you a behind-the-scenes look into the Town Hall.
Special Events: The Town Hall frequently serves as a venue for civic events, exhibitions, and even weddings, broadening its role beyond governance.
Why It's Not to be Missed
Photographic Opportunities: The grand staircase, the council chambers, and the external façade offer ample opportunities for capturing this landmark in all its glory.
Educational Value: The Town Hall provides a wealth of information about Colchester's history and governance, making it a fascinating stop for history buffs.
Practical Bits
Location: Situated in the heart of Colchester's High Street, it is easily accessible by public transport and a short walk from various other attractions.
Opening Hours: While the exterior can be admired at any time, interior access is usually restricted to guided tours or special events.
Insider Tips
Clock Chimes: If you're in the vicinity, listen out for the clock tower chimes, which have been a part of Colchester's auditory landscape for over a century.
Nearby Attractions: Given its central location, the Town Hall can easily be combined with a visit to nearby attractions like Colchester Castle or the Natural History Museum.
Creative Things To Do In Colchester
Colchester First Site
A Cultural Landmark
Firstsite is a visual arts organisation based in Colchester, housed in an architectural marvel of a building that stands as a contemporary contrast to Colchester's ancient Roman and medieval landmarks.
The Interior
Gallery Spaces: The building is home to several gallery spaces that host rotating exhibitions. The curators do a fantastic job of bringing together a wide range of artworks, from traditional to avant-garde.
Learning Spaces: Firstsite isn't just about passive consumption of art; it also offers various workshops, lectures, and discussion panels where you can actively engage with the art world.
Café and Shop: If all this culture makes you peckish or you simply want a memento, there's a café offering an array of delectable items and a gift shop where you can buy everything from art books to quirky souvenirs.
Special Features
The Berryfield Mosaic: This Roman mosaic was discovered in Colchester in 1923 and is now prominently displayed at Firstsite. It's a tangible link to the town's Roman past, cleverly juxtaposed with modern art.
Sculpture Garden: Adjacent to the building is a thoughtfully designed sculpture garden, where the art experience spills outdoors. It's a brilliant space to contemplate or even sketch, should you feel inspired.
Seasonal and Special Events
Film Screenings: Firstsite also functions as an alternative cinema space, often screening films that you might not find in mainstream theatres.
Holiday Art Clubs: For the younger audience, during school holidays, art clubs are organised where children can dive hands-on into the creative process.
Accessibility
The facility is wheelchair accessible and offers resources like hearing loops for those who may need them. It's a very inclusive space that makes art accessible to everyone, irrespective of physical or sensory limitations.
Why Should You Visit?
Firstsite is not just a gallery; it's an experience. It serves as a modern counterpoint to Colchester's rich historical tapestry, showing that the town is not just about preserving the past but also about embracing the present and future. Whether you're an art aficionado or a casual visitor, Firstsite offers a rich, layered experience that caters to all.
The Minories
A Vintage Treasure
Located on the High Street, The Minories is a historic Georgian building that stands as one of Colchester's most charming and unique venues. In stark contrast to the modern façade of Firstsite, The Minories offers a more classic, even nostalgic, experience.
Inside The Minories
Art Galleries: While The Minories is smaller than Firstsite, it packs a punch with its carefully curated art exhibitions. The works on display tend to be from local artists, providing a platform for homegrown talent.
Café: The Minories is home to a delightful café, set in a lush garden. It's the sort of café that begs you to bring a good book or a sketchpad while you sip your perfectly brewed cuppa.
Shop: The gift shop here is worth mentioning for its unique selection of handmade crafts, jewellery, and art supplies.
Special Features
The Garden: The Minories has an exquisitely maintained garden that is not just an afterthought but an integral part of the experience. It often becomes an extension of the gallery, hosting sculptures and installations.
Event Venue: The Minories is not just a static space but also serves as an event venue. From art workshops to intimate concerts, the calendar is always filled with culturally enriching activities.
A Seasonal Affair
While The Minories is a year-round attraction, it takes on a special charm during the Christmas season with its festive decorations and seasonal menu in the café. Think minced pies, spiced lattes, and an atmosphere thick with yuletide joy.
Why Should You Visit?
The Minories offers a perfect blend of culture, history, and gastronomy. The building itself is a piece of history, the art it houses reflects the vibrancy of the local culture, and the café offers a gastronomic experience that complements the art and history perfectly.
Pro Tip
Don't forget to check the events calendar on their website. You might time your visit to coincide with a special event or workshop that piques your interest.
Mercury Theatre
The Cultural Heart of Colchester
Founded in 1972, Mercury Theatre stands as an iconic institution in Colchester, drawing theatre-goers from across Essex and beyond. With its rich history and commitment to producing high-quality performances, this theatre offers a sublime cultural experience.
What's On Offer
Diverse Productions: The theatre's calendar is as varied as it is vibrant. From Shakespearean classics to contemporary plays, musicals to pantomimes, the Mercury Theatre caters to a broad spectrum of tastes.
Youth Programmes: With an emphasis on nurturing young talent, the theatre offers various programmes aimed at younger audiences, including workshops and educational performances.
Community Outreach: The theatre is not just a place for entertainment; it also serves as a community hub that hosts various events like talks, community theatre shows, and educational seminars.
Special Features
State-of-the-Art Facilities: After its recent renovation, the Mercury Theatre boasts state-of-the-art lighting and sound systems, ensuring an immersive theatre experience. The new extension also includes increased seating and improved accessibility features.
In-House Productions: The Mercury Theatre takes pride in its in-house productions, often showcasing local talent both on and off the stage.
Why Should You Go?
Cultural Enrichment: A visit to the Mercury Theatre offers more than mere entertainment; it's an enriching cultural experience that broadens your artistic horizons.
Quality Time: Whether you're planning a romantic date night or a family outing, a trip to the Mercury Theatre provides an ideal setting for quality time with your loved ones.
Practical Information
Booking Tickets: While you can purchase tickets at the box office, it's advisable to book online in advance, especially for popular shows which often sell out.
Snacks and Drinks: The theatre houses a café and bar where you can enjoy light refreshments before the show or during intermission.
Insider Tips
Matinee Shows: These are generally less crowded and may offer discounted rates. If you're flexible with timings, a matinee show is an excellent option.
Post-Show Discussions: Occasionally, the theatre holds post-show discussions with the cast and crew, offering an insightful behind-the-scenes look at the production.
Colchester Arts Centre
A Beacon for Artistic Expression
The Colchester Arts Centre is an eclectic venue that plays host to a variety of artistic and cultural events. Housed in a converted church, this space seamlessly blends the historical and the contemporary, providing a unique backdrop for performances, exhibitions, and workshops.
What's On The Stage and Walls
Music Concerts: From indie rock bands to classical orchestras, the Colchester Arts Centre has a busy calendar filled with musical performances that cater to diverse tastes.
Art Exhibitions: Periodically, the walls of the centre come alive with artworks from both local and international artists, ranging from traditional paintings to avant-garde installations.
Comedy Nights: Let's not forget the laughter; the centre frequently hosts stand-up comedy acts, making it a go-to place for those in need of some comic relief.
Special Features
Multi-Use Space: One of the defining features of the Colchester Arts Centre is its versatility. The space can transform from a concert hall to an exhibition gallery to a theatre, sometimes within the span of a single week.
Workshops and Classes: The centre is committed to community engagement and offers an array of workshops, from painting classes to creative writing sessions, aimed at both adults and children.
Why Visit Colchester Arts Centre?
Cultural Diversity: This is the place to be if you want a taste of Colchester's artistic diversity, all under one roof. Its wide-ranging events make it appealing to a broad audience, irrespective of their specific interests.
Historical Ambiance: The fact that the centre is housed in a deconsecrated church adds an extra layer of gravitas and historical context to every event, making for a uniquely enriching experience.
Handy Information
Accessibility: The venue is wheelchair accessible and offers disabled toilet facilities, ensuring that art is accessible to all.
Refreshments: While the centre doesn't have a permanent café, pop-up food and drink stalls often make an appearance during events.
Expert Tips
Membership: Consider becoming a member. Not only will you be supporting a local institution, but you'll also enjoy perks like discounted tickets and priority booking.
Pre-Booking: For popular events, it is advisable to book your tickets well in advance to avoid disappointment.
Shopping In Colchester
Shops in Colchester
A Shopper's Paradise: From High Street Brands to Hidden Gems
Shopping in Colchester isn't just a transactional experience; it's a voyage through a labyrinth of styles, tastes, and time periods. With a mixture of high street brands and independent boutiques, you're guaranteed to find something that suits both your style and your wallet.
A Diverse Palette
High Street Brands: From well-known retailers to department stores, Colchester High Street offers a comprehensive shopping experience for those who prefer familiar brands.
Boutiques and Independent Stores: Nestled among the high street shops are smaller boutiques that offer unique, often handmade, goods that you won't find anywhere else.
Antique and Vintage Shops: For those who love to browse through the past, Colchester offers several antique shops that are a treasure trove of historical artefacts and vintage items.
A Shopping Experience for Everyone
Fashion: Whether it's high fashion or casual wear, there's an array of options to explore. Shops range from affordable to luxury, ensuring everyone can look their best.
Home and Lifestyle: From furniture showrooms to home decor boutiques, Colchester has plenty to spruce up your living space.
Gifts and Souvenirs: Specialty shops offer an abundance of options for gifts, whether you're buying for someone else or treating yourself.
Not Just Shopping
Cafés and Eateries: What makes shopping in Colchester particularly enjoyable is the abundance of cafés and eateries where you can recharge.
Entertainment: Occasionally, the shopping areas host live performances, adding a lively atmosphere to your retail therapy.
Practical Information
Parking: Multiple car parks are located near the shopping districts, though they can fill up quickly during weekends and holidays.
Accessibility: Most shopping areas are wheelchair accessible, and many shops offer disabled facilities.
Shopping Like a Local
Market Days: For a more traditional shopping experience, don't miss the local markets that offer everything from fresh produce to handcrafted items.
Seasonal Sales: Keep an eye out for seasonal sales and festivals that make shopping in Colchester not just economical but also eventful.
Shop in Colchester's Lanes
A Retail Paradise in a Historic Setting
Colchester's Lanes combine the joy of shopping with the enchantment of historical architecture, offering a unique shopping experience. With an eclectic mix of boutique stores, high street retailers, and quaint shops, these lanes are a must-visit for anyone who loves retail therapy intertwined with a touch of history.
What to Shop For
Vintage Treasures: Many shops specialise in vintage clothing, antiques, and retro collectibles, allowing you to hunt for unique items that you won't find in typical retail stores.
Local Produce: Several shops sell locally-produced goods, ranging from Colchester oysters to locally sourced cheeses and meats.
Fashion and Accessories: Whether you're into high-street brands or unique boutique labels, Colchester's Lanes have something to cater to every fashion palate.
The Lanes You Mustn't Miss
Trinity Street: Known for its unique boutiques and antique shops, Trinity Street is a favourite among vintage enthusiasts.
Short Wyre Street: This lane offers a mix of trendy cafes and fashionable stores, making it a versatile shopping destination.
Sir Isaac's Walk: Named after Isaac Rebow, the lane features various small retailers that offer a potpourri of goods, from handmade soap to artisan chocolates.
Why You Should Shop in Colchester's Lanes
Atmosphere: The cobbled streets, historical buildings, and the feeling of discovery that comes with exploring these winding lanes add an extra layer of excitement to your shopping expedition.
Support Local: Shopping in these lanes often means you're supporting local businesses that bring a unique flair to Colchester's retail landscape.
Tips for Shoppers
Cash or Card: While most shops accept cards, some smaller vendors might prefer cash. It's always a good idea to carry a bit of both.
Limited Parking: Much like in the Dutch Quarter, parking can be a challenge. Utilise nearby car parks and traverse these charming lanes on foot for the best experience.
Seasonal Sales: Keep an eye out for seasonal sales and festivals, where you might score exceptional deals and discounts.
Unveiling the Rich Tapestry of Colchester's Attractions
Discover the multifaceted charm of Colchester, a city that effortlessly marries history with modernity, leisure with learning, and art with entertainment. From the time-honoured walls of Colchester Castle to the tranquillity of Highwoods Country Park, and from the engaging storytelling at Tiptree Tea Room to the cinematic wonders at Colchester Odeon and Curzon—Colchester offers a kaleidoscope of experiences that captivate the mind, body, and soul.
Whether you're an outdoor enthusiast, a history buff, a culture vulture, or someone seeking leisure and fun, this comprehensive guide offers a plethora of choices to fill your days with intrigue, adventure, and delight. Come for a day, stay for a week; Colchester is a treasure trove just waiting to be explored.
Image Sources
Images in content have the relevant name of sites we sourced images from