When it's time for a holiday, you may feel that your options are a bit limited with the pandemic and many travel restrictions in place. But there is one way you can make the most out of your holiday without having to travel halfway around the world – enjoy a staycation in the UK!
Going on a holiday means relaxation, revitalisation, and beautiful scenery. And while before you usually had to book a vacation well in advance and travel halfway around the world, you can now enjoy all these chill vibes right here in the UK. Staycations have become extremely popular, especially since people are looking for alternative travel options after the COVID-19 pandemic.
Staycations allow you to save time by travelling somewhere closer, meaning more time available to spend on your actual vacation. You can book a lovely staycation in 2021 close to you in the UK, and significantly reduce your travel time.
Another incentive to take a UK staycation is the fact that it is much better for the environment and you'll reduce your carbon footprint while still enjoying a relaxing, pampering getaway. Staying at a local vacation destination won't be as harmful to the environment so you will be doing your part to contribute to a more sustainable holiday.
One major benefit of enjoying a UK staycation in 2021 is that you'll save money on your accommodation – and your total travel cost. Travelling closer to home means more money available for accommodation, food, and other entertainment options. Saving money is always a great benefit to have!
Last but not least, you'll have an excuse to visit new places and support the local travel industry. You can get the opportunity to enjoy new places nearby and spend more time enjoying local travelling without the expensive cost. So to help inspire you, we've put together some of the best places in the UK for a staycation.
Cornwall is one of the best destinations for a UK staycation and a definite favourite among travellers in the UK. Cornwall is known for its beautiful beaches, and amazing scenery, which is why so many people choose a Cornwall staycation in 2021 as their getaway choice.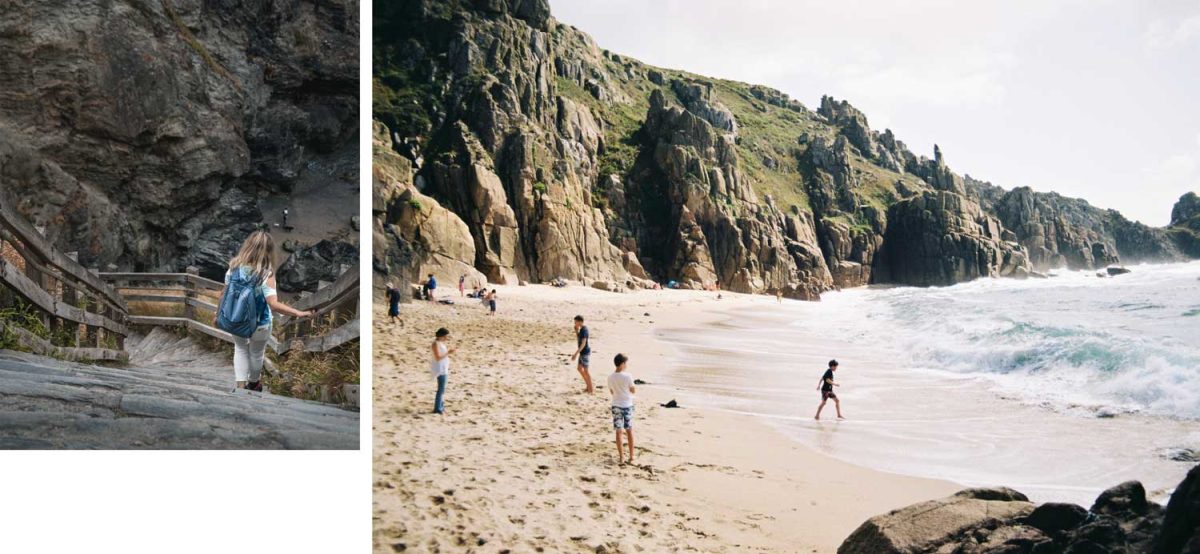 With a host of beautiful cottages in Cornwall, you'll have plenty of magnificent sceneries to enjoy. This includes castle ruins and old tin mines dotted throughout the county, with beautiful changing landscapes along the way.
Cornwall is the ninth-largest UK county and more than 25 percent of the county has been labelled as an 'Area of Outstanding Natural Beauty'. With a coastline stretching more than 400 miles, there are plenty of beaches, cliffs and coves to enjoy, making it perfect for a staycation in 2021.

Next on our list is The Cotswolds, a beautiful location full of villages and English market towns, with stunning rolling hills to enjoy. Apart from a range of Areas of Outstanding Natural Beauty, there are a host of award-winning hotels and cottage accommodations in Cotswolds.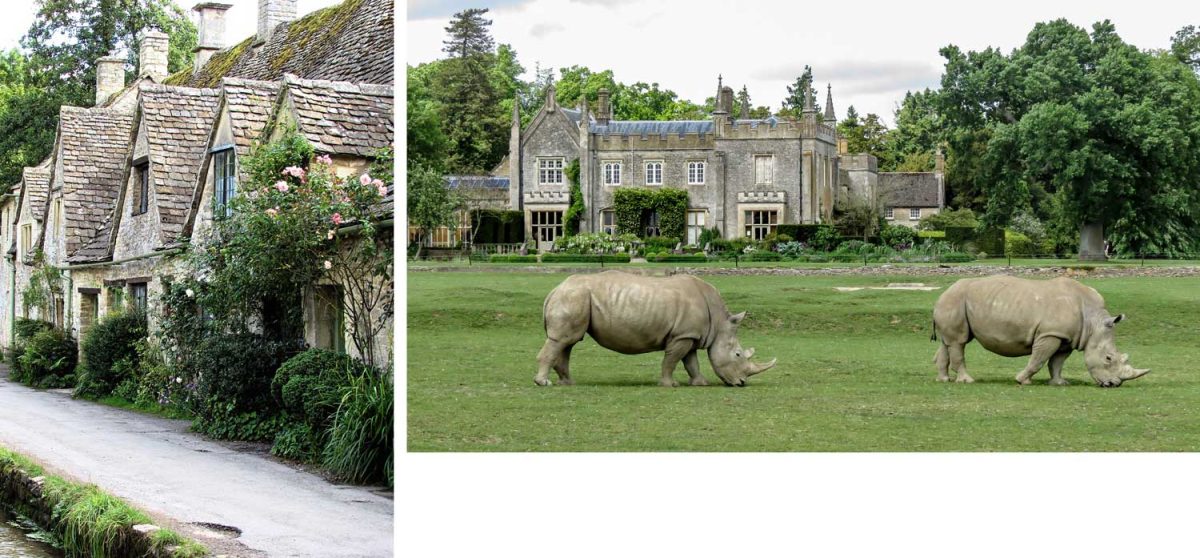 A favourite among cyclists and walkers, The Cotswolds is ideal for travellers looking for world-class food and drink while they enjoy some of the best scenery The Cotswolds have to offer.
The Cotswolds are about 90 miles long and stretches across six English counties. The area has been featured in many television programmes and films, including the popular Downton Abbey show and Harry Potter films.
The Cotswolds is the place to be for a beautiful UK staycation and offer charming villages, stunning villages, and year-round events for every occasion.

If you are looking for a great UK staycation by the sea this year, visit Dorset, where you'll get to experience the beautiful Southern England region. Dorset borders four counties: Devon, Somerset, Hampshire, and Wiltshire.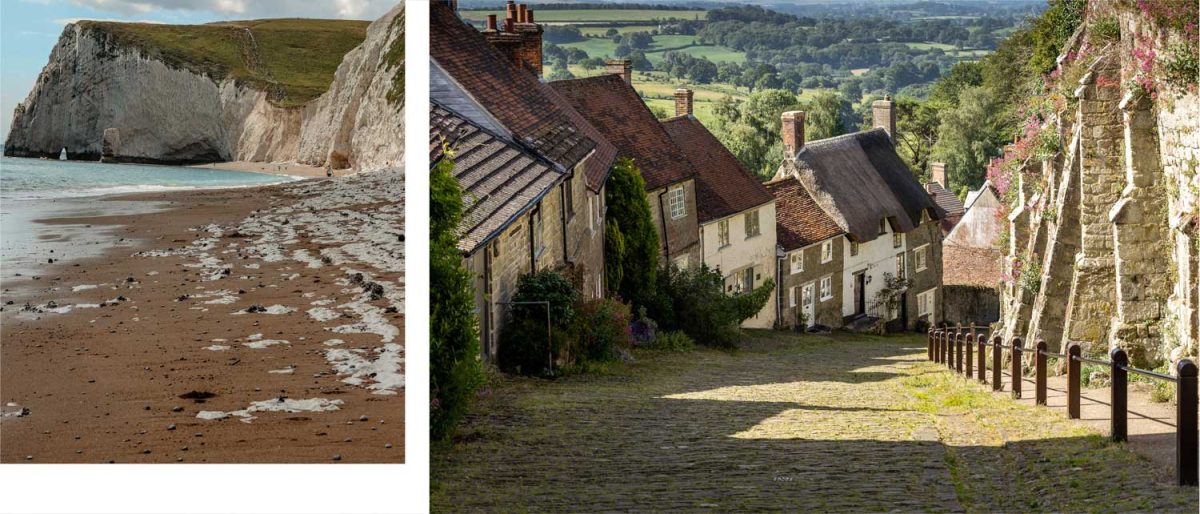 With almost the whole Dorset coastline being part of the Jurassic Coast World Heritage Site, many fossils have been found over the years, with more being discovered today. You can enjoy spectacular rock formations and beautiful cliffs, as you enjoy a UK staycation in Dorset this year.
Dorset offers warm summers and mild winters, making it perfect for a vacation all year round. London is easily accessible via train or car and you can easily reach Northern towns such as Gillingham and Sherborne.

Norfolk can be found in East Anglia, England and it borders Cambridgeshire, Lincolnshire, and Suffolk. With great visitor attractions, seaside resorts for family fun, and miles of unspoilt beaches, a Norfolk holiday is just what you need for a UK staycation in 2021.

Norfolk has many seaside resorts that ensure a lot of family adventure, including Pleasure Beach and the Golden Mile. There are 90 miles of beachfront to enjoy and this makes it ideal for a summer holiday – full of swimming, sunbathing, and watersports.
Don't forget the beautiful 125 miles of waterways set in the beautiful countryside, as Norfolk is famous for its man-made Broads. The stunning surroundings along with loads of adventure and open spaces make Norfolk one of the best staycation options in the UK.

Suffolk can be found on the South East coast of England. Suffolk has a beautiful coastline and a mere 90-minute drive from London. This is a must-see for any history enthusiast, from the Saxons of Sutton Hoo, right up to the many expeditions of Settlers leaving for America.

The landscape is beautiful and this is why the famous landscape painter John Constable painted most of his work along the River Stour. You'll have plenty of Suffolk accommodation options available, making it a popular choice for a family staycation close to home.

Book your UK staycation
Staycations have become very popular during the last year since they offer people a great way to explore their local destinations and share a vacation with the family without having to travel extensively. Staying local also removes any post-pandemic travel anxiety you might have.
Save time and money by choosing a great UK staycation in 2021. Most of these accommodation options are ideal for the whole family, offer superb scenery, and are even dog friendly. If you're looking for a self-catering holiday, these five top places in the UK are the perfect solution.
Plan your UK staycation today and experience all the benefits of a great getaway without going too far from home. Book today to avoid disappointment!